These days, like other businesses, real estate has a robust online presence. And due to this, most of the communication between the business, customers, and clients has shifted to online mode. Customer satisfaction is the ultimate goal of any business. Nowadays in order to excel in their business a real estate agency has to have good online communication with its customers otherwise they will lag behind their competitors. These days real estate keeps connected with their clients all the time and even clients have this demand now. In order to do so they need to have a live chat option on their online portal. Many software provides live chats feature. Live chat helps real estate to keep connected with website visitors every time in case they need any kind of assistance or help.
What is Live Chat?
Live chat is a customer service tool. When someone visits a website then a chat box appears where visitors can contact. This basically initiates a conversation with them. It is also helpful in generating leads, helping visitors to decide on the products and services according to their preferences and requirements, and any kind of assistance required in navigating the website. It handles all customer's queries. It is in the form of help desk software. Helps you to understand what your customers want and need, which indeed allows you to connect with them on a human level. Boost the performance of your sales team and customer support executives. Provide support 24/7 immediate support to anyone on your website
Significance of live chats in the real estate industry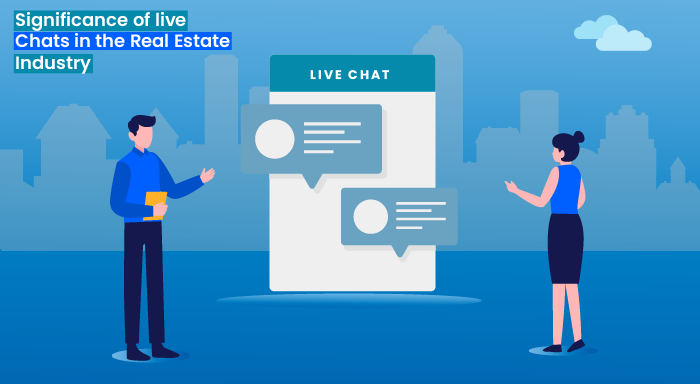 Due to live chat, customers don't have to call or visit the office to get answers to their questions; they can directly get connected to your representatives via live chat and get advice about the property. You can connect with the buyers in the early stage of their purchase and advise them accordingly. Buyers can view the property online and agents can explain them accordingly. They can suggest properties and book appointments for customers to actually view properties. A chatbot obviously can't replace a person but it can take a message and forward it to the representatives when they're back online, present a person with a list of pages that they can view while your representatives are busy, answer customers' basic questions about the operation and functioning of a real estate agency, direct customers to relevant properties you have listed, etc. A live chat tool should be an essential part of a real estate CRM.
How Live Chat Assists Real Estate Agents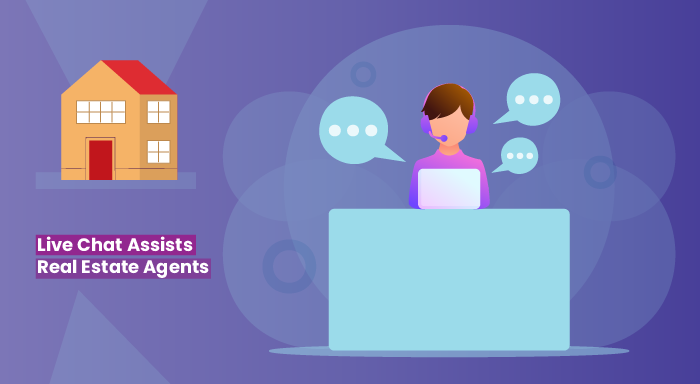 Many leads leave your real estate website without even engaging with them. Live chat is the best way to avoid this problem and make them engage with them.
They can help visitors in finding the right properties for buying, renting, leasing, and selling.
You can chat with your customers anytime and anywhere. Customers have questions regarding the type of house, areas of houses, etc representatives can help them with all.
Customers are impatient when it comes to resolving their queries and if their queries aren't solved then and there then they will switch to some other website. Live chat gives customers instant responses so that your customers retain you.
Representatives can operate multiple chat windows and provide appropriate responses to customers.
Automated answers will even assist your customers when you are busy.
Chatbots can handle large FAQs and will resolve your customer's queries. This saves a lot of time for the representatives and they can concentrate on other important queries.
Through live chats, you can also sync your data with various business apps in order to schedule appointments and other social media platforms as well.
It can also integrate with SMS in order to notify customers and send them offers etc.
Top Live Chat Software for Real Estate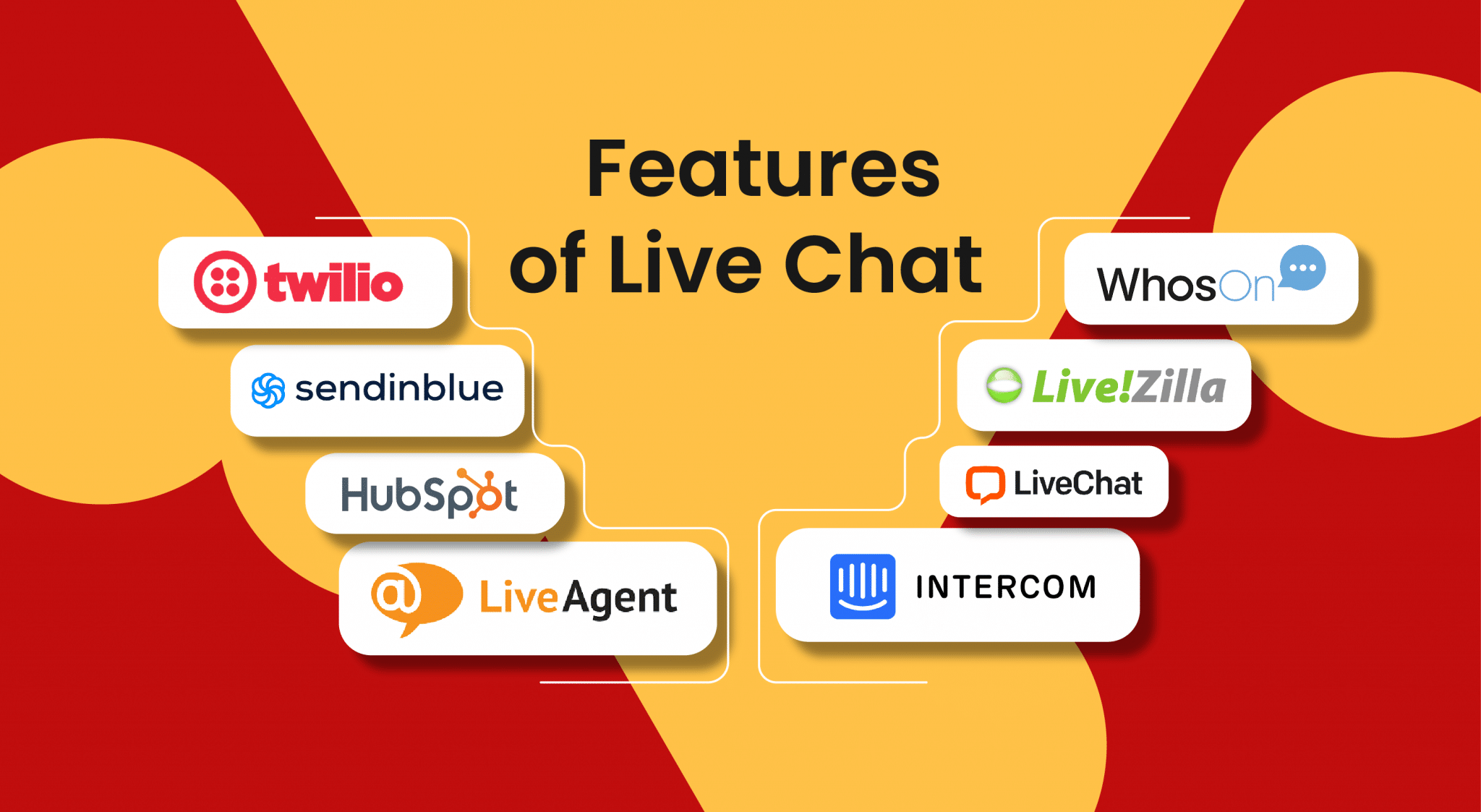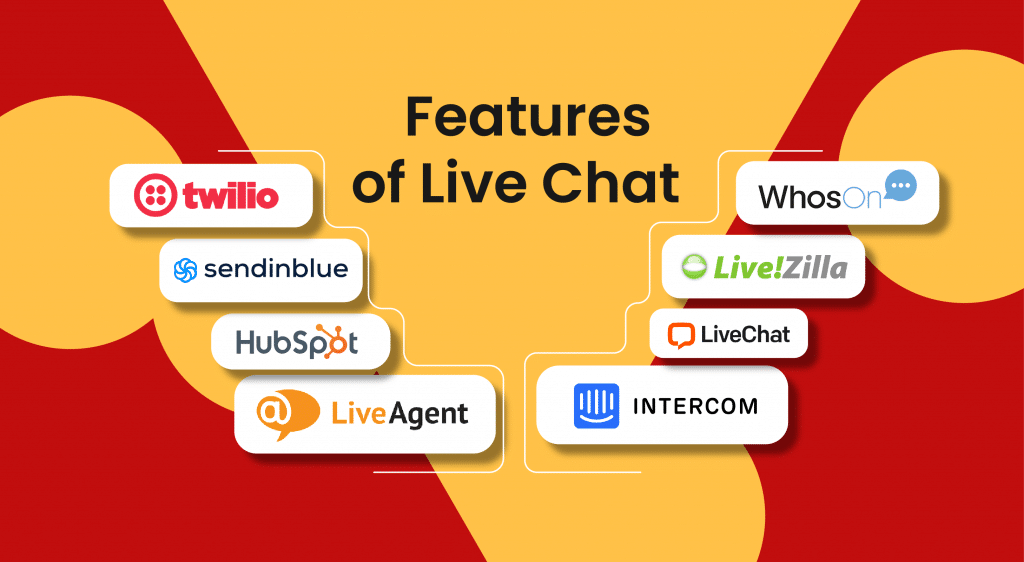 SuiteCRM Twilio SMS is powered by Twilio SMS API which is leading in the market. Representatives can live chat with the customers directly from CRM. It offers you many SMS templates to make the chat more appealing. You can open multiple chat windows to interact with multiple customers and chat with them simultaneously. It also allows you to send emojis in your messages and emojis express emotions even better and gives a more personal touch. The daily SMS report will be sent to the operator's email ID. The daily report consists of the total sent, received, missed, replied to, and unsubscribed in a day. Operators can also check the status at any time of the day.
You can also see chat history and to whom at what time the message is sent. You can also see all the phone numbers stored in your SuiteCRM; they are centrally accessible. There is an option of 'Twilio SMS' where you can check the ongoing conversations as well. You can also check all the unsubscribed phone numbers in a separate list. You will be notified if you have missed any message from the customer. There is even a search option for searching the messages in the chat box. The time of the chat will be adjusted according to your time zone. You can also export the chat history from any phone number.
It is help desk software that provides internal chat, chat invitations, and chat distribution. It is fully customizable and can customize according to your requirements and preferences without much knowledge of coding. Other than live chats it also offers the feature of the service ticketing system. It can also integrate with other applications.
It's free real estate chat software. It offers chat invitations, distributions as well as chat history. It is also equipped with CRM software which is also free. It also has tracking and reporting features. It uses advanced AI and ML to make chatbots in order to make conversations more personal as well as contextual. Chatbots just simply don't give automated responses; the responses are personalized too. Other features provided by HubSpot are scheduling, templates, etc. It can also be integrated with other applications.
It is a SaaS-based live chat platform. It has a lot of personalization features like personalized messaging and interactive tours and data collection features like visitor tracking and geolocation. It can also integrate with other applications. It works excellently for branding also as it can alter chat appearance without lowering the chat speed. It is used by popular brands like Shopify.
It is a customer service software that allows you to chat with your customers and leads and capture and generate leads. It is used by popular brands like McDonald's, PayPal, Mercedes-Benz, etc. Its features include tracking geographical locations, automatic customer routing, selection of performance, monitoring options, chat distribution, history, and reporting, screen sharing, fast responses, analytics, feedback gathering, etc.
It is a helpdesk system that allows its users to find and generate leads and connect with your customers. It is highly customizable and can integrate with other applications. It also has a feature of ticket management that allows you to access the needs of your customers very efficiently. It can locate geographical locations through which you can know where your visitors are coming from. It helps in data collection from your customers which can be useful for future inquiries.
It is a CRM software. It has customer support features, powerful configuration, and management. It is ideal for big businesses as they have to deal with many customers. It has many automation features for customer support and communication. It can be integrated with email transcripts, SMSs, email campaigns, etc. This service is simple to use and highly customizable.
It is a web-based SaaS help desk live chat software. It is directly linked to your SMS messages. It is ideal for small businesses where expansion of customer support is required. It has geo-locating, screen sharing, chat invitations, and a fully customizable appearance. It also secures your SMS and phone while using them. Its best feature is that it doesn't even require an internet connection.
It is a live chat system that is infused with advanced AI. It allows you to automate and streamline most of the customer support process. It has excellent customer support tools. It gives its users immense options to make their chats more personal. It can also locate geographical locations. It also has a built-in translation tool, data collection, advanced analytics, etc. It has chatbots hence it is ideal for large organizations which have to deal with visitors every day. It has a relatively affordable price in terms of the features it offers.
Conclusion
Like every other business, the real estate business is also flourishing on online platforms. As communication is the most crucial aspect of any business and live chat nowadays plays an important role in connecting businesses to their leads and customers. In the real estate industry, live also plays an important part in connecting clients with the business, in their communication, lead generation, and conversion of them into customers, etc. Communication is highly dependent on live chats in the real estate industry.