Knowing about the Email APIs services and still not using them, you're doing your business a disservice. Search and check out multiple Marketing techniques on the internet but the most indispensable technique to reach the Target market is Email API. An API is a key! It allows many tools or apps to interact with each other to improve unparalleled functionalities. API in Email is a recommendation for you all to send mass emails to your customers. So, without beating around the bush, let's cut to the chase and understand in-depth below.

What is Email API?
In simple words, the Email API allows your business developer to access the ultimate functionalities of every email platform. It means accessing features of Mailchimp software, Zero Bounce, etc is now achievable for the developers. In the world of Email Marketing, the email API is providing ease and efficiency.

What functionality can I access?
Are you pondering the same? Research says some believe they can gather one or two functions or some believe it's a myth of functionality accessing different platforms. Experts say the developers can access topmost features like sending emails, creating Email templates for customers, can work to change the location of emails, and more.

To understand completely about the Email APIs, let us share an example here.

Everybody walks through Transactional emails as they send for various purposes like Password Reset. But the main problem is you can face a bit of a hassle in formatting the emails. But when following the API Email there is nothing to worry about. Formatting of an email is always accurate and also email delivery can be managed by you.

The API Email can also share marvelous benefits in the area of Social media applications. Like it let you know that you receive a notification from Facebook or Instagram. It alerts the user to respond to that message or if it is about updating the user profile.

Importance of Email API Service for Deliverability purpose
Behind making the message easier between sender and receiver, there is API Email. It makes email deliverability simple and effective. API always makes sure the email message is delivered on time and to all such audiences with whom the sender wants to make a connection. Ultimately, it saves countless hours by sending one-by-one emails to dozens of people.

Manually sending emails can increase the chance of human error. Now you will not blame yourself as no such mistake will happen. API improves the deliverability and engagement like it is a real daunting task of manually sending emails to all those who are looking for the versatile products that you have. API Email can help in this. Sending a hundred emails to those valuable customers on time with less effort is worth it.
Tips: Email APIs are always a great choice for improving Customer experience.

An Email API is a good choice for Analytics purposes. How?
Analytics is the reason why businesses are putting the right foot forward. Suppose you prepare an Email Campaign about the SugarCRM Plugins (Just an example). With every day passing, everyone has the curiosity to know how that email campaign performed in the market. So, here API in emails again proves it is better.

You will get data-driven insights about your email campaign. This API Email helps you track every essential metric such as Call-to-action link clicked, how many opened, how many messages not delivered, and more. An API Email bridges the gap between the business and a customer. Effective Marketing Technique!

Top Email APIs services with their Functionalities
Want to know all state-of-the-art services of API Email? All are competitive enough to provide you result-driven solutions. Make sure not to skip the blog in the middle-

SendGrid
Now your business team doesn't have to worry about managing your Marketing Campaign task. Let SendGrid help you as it sets the API to make your campaign activity robust and result-oriented. This platform has Category API which is remarkable enough for your email analytics. Isn't it intriguing for your business? A special function of this Email API service for you as it retrieves entire email addresses that were fixed in your block list. Let SendGrid handle all these tasks and make your business much easier to run. Moreover, this platform has API Documentation entailing error codes and SDKs supported.

Mailchimp
Generally, we saw multiple businesses facing the issue of controlling Automation workflow. If this is still your problem then just pounce into the platform called Mailchimp software. One of the Greatest of All Time. It enables users to check and control the Automation workflow. This easy-to-use software can help users to integrate Email campaigns and email tasks with the Database. Most of you are not aware of the fact that it has a higher rate of conversion with Ecommerce API. The software will always be on the top for managing Subscriber notification and activity. Every Mailchimp Pricing plan is affordable for businesses.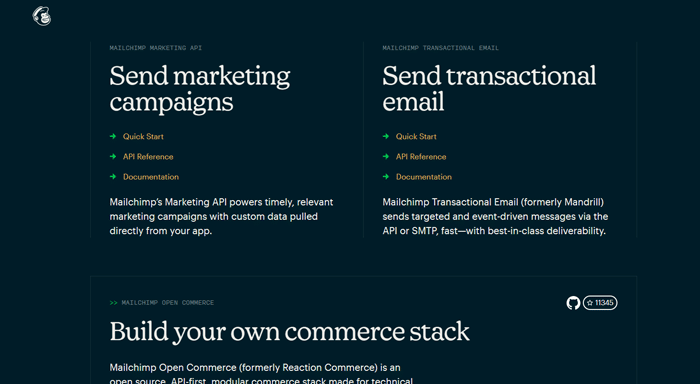 ZeroBounce
If you are looking to get a renowned name company that can email tracking functionality then choose ZeroBalance. A US-based company helps you to keep the IP protected hike up the deliverability. You already understood the significance of deliverability in the above paragraph. Generally, plenty of spam emails create confusion. This software for the business of all sizes helps to check out spam trap emails and will remove it from your email list. Big assistance! In addition to this, you can create an email list validator and this helps you to delete invalid email addresses.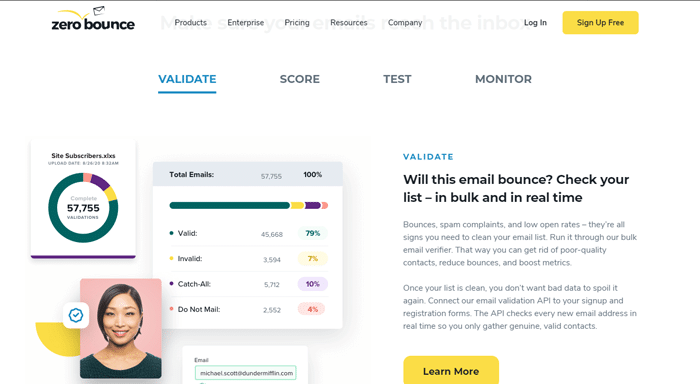 Mailgun
Let's gather advanced features when connecting with Mailgun software. If you are looking to know about the insights of email campaigns then you can track such activity anytime. It will unpack stats like how many clicked, how many emails failed, and much more. The point is using such software enables you to do tagging on each of your important messages. Mailgun allows users to add custom value. One of the best Transactional email API service providers can automatically provision your email account with a sandbox domain.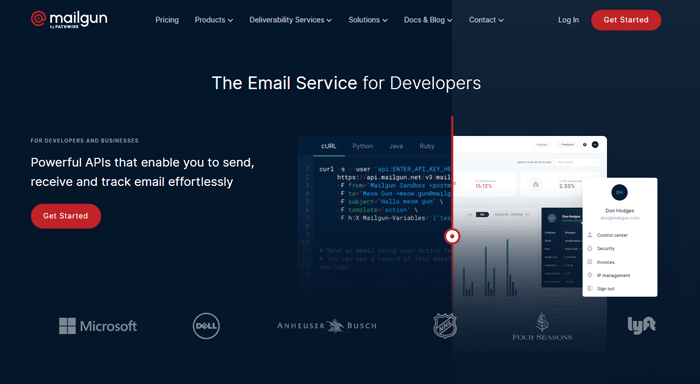 Gmail API
Conduct your important Marketing campaign directly from your Gmail account. Billions of people operate Gmail accounts for various purposes. Gmail API can solve many problems as it let you share automated transactional emails with your audience. Some of the greatest functionalities of Gmail API are: creating email filters for managing emails, migrating email accounts with other API providers, you can send HTML emails with/without attachments, and more. Research says it uses Gmail's mail server so you can expect a good delivery speed of emails. A vital functionality is making API calls with the help of standard languages such as Java and Python.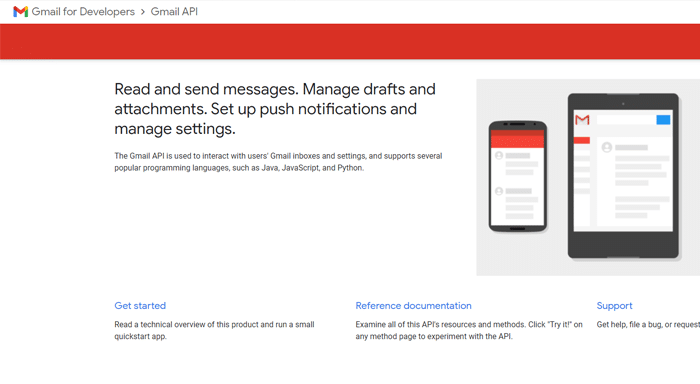 To Sum up: If Email sending is on your priority list then make Email APIs your big business part. The bonus is this API email can improve customer experience. Make your expectation higher to get an end number of leads shortly for your business operations. Above we made a list of the best Email APIs services with their valuable functions. Use it today to improve your Email marketing goals.