For retaining students or to get engaged with them, every Education industry started to go for Customer Relationship Management(CRM) software. Making their industry a higher education marketplace is the first priority but to make it your priority, hope you have strived to get involved with CRM. You look for making long-lasting relationship with them. It is imperative to put investment on versatile Education CRM software today.
For example -: You are looking to capture the entire life cycle of your students. Moreover, the entire activity you want to complete more rapidly with them. You must go for CRM Software for Education to handle the entire task and your work process goes with ease.
Well, CRM for Education Industry has opened the gate for all. It doesn't matter whether your students need any assistance or the institution, CRM always plays significant role for everybody. We assembled some of the splendid functionalities of CRM system regarding the Education industry. Make sure not to skip the blog in the middle.
Why CRM the most effective method for Education Industry?
Everyone wants CRM for Higher Education as it is quite obvious that the data CRM can handle for you, hard to find a similar one. CRM allows customization and personalization to meet your requirements. It offers much-needed flexibility and fluidity.
Therefore CRM can give a much-needed boost to your institute or University. Maintenance of data can be quite an ordeal, don't worry CRM will handle all aspects of data maintenance and can make it much easier and more convenient. Now you can keep up with the changes and better manage your institute data with the help of SuiteCRM customization. CRM will well compliment your requirements and needs.
Some features how CRM for Education Industry is crucial
Now let's go deeper into the concept of CRM Software for Education as we compiled some points on how it will assist you. Let's make a fresh start-
Handle the overall activities of your students swiftly
CRM for Higher Education assist to track the student's activities. It can help users track students' activity from the time of enrollment to the completion of their course.
It will also help in student retention, with the help of CRM you can better communicate with the students and track their overall progress in the institute. So that upon their graduation you can personalize student interaction.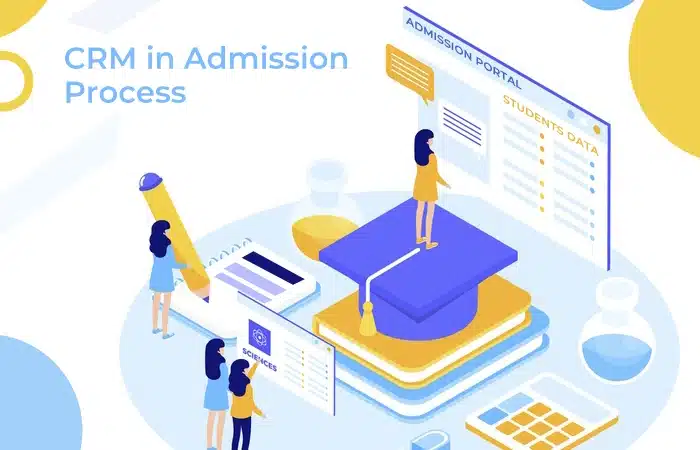 Here is the best chance to manage to personalize communication with students. There is no issue whether you are communicating with the students who completed education from your institution or still in your institution.
The software's like CRM for Education Industry gives humongous benefits which are hard to guess and hope reading out about "handling the overall activity", you go for CRM now.
CRM Software for Education can assist you in admission process
Smoothen and hasten the process of admission, there will not be any mismanagement of the student data and it will all be centralized. So you can manage your admission information more efficiently.
Not only that you can also communicate with the aspirants through CRM using SMS or Email. By doing so you can manage all admission-related processes smoothly and effectively.
CRM is proper time-saving software in the education industry
Some quality of time and fewer efforts you have to give as we are highlighting CRM for Higher Education that can bring a big impact on your institution.
We will tell you how every educational institute has an endless supply of inquiries. By making the inquiry process available online you can save a lot of time and effort. People won't have to stand in long queues in front of the office and interaction can be more efficient and less time-consuming.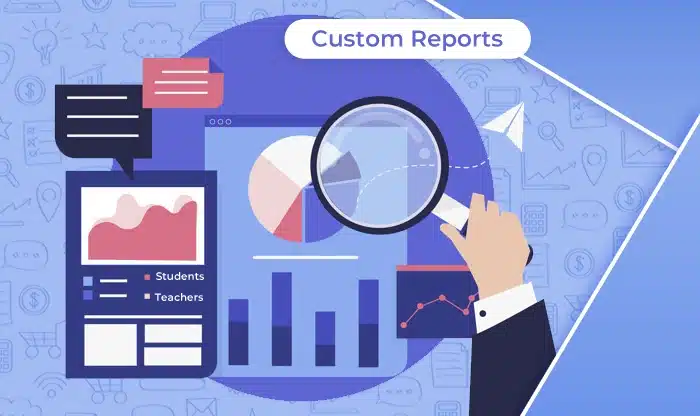 You can build up Custom Report
Analysation of your performance plays a major role in your growth. In any institute student, teacher reports have to be made and it can be quite hectic and difficult sometimes.
Poor layout can make the job even more complicated. We will help you find an ideal solution for your needs. You can now perform an in-depth analysis of your performance and build custom reports on the basis of that information. This will help you reach your desired position in less time and help you in your overall growth.
Online process of fee system in a proper way, thanks to CRM
The fee management system is at the core of any institute and through the process of automation, you can improve its functionality and remove any chance of error CRM Software for Education will help you to smoothen your fees management system and the parents can also submit the fees of the students online with the help of payment gateway integration with CRM.
Capture potential Leads
There is a neck to neck competition between colleges and universities to enroll the best students. This makes it even more important for the institutes to highlight their programs and policies utilizing a well-planned marketing strategy.
Whether it is online or offline, it is critical to keep track of your leads. By doing so you can plan your marketing strategies within your budget. You can achieve this by integrating CRM with automated marketing platforms, you can analyze your social media marketing and email marketing. It allows you to reach all your potential leads and maintain their database as well.
CRM for Education Industry is a feasible solution for management
In any education institute, the most important role is that of a teacher. In order to recruit the best teachers out there and making the best processes available for there, career growth is necessary. Such benefits of CRM helps you to reach out to the teachers and smoothen the process of recruitment and observe your faculties more efficiently.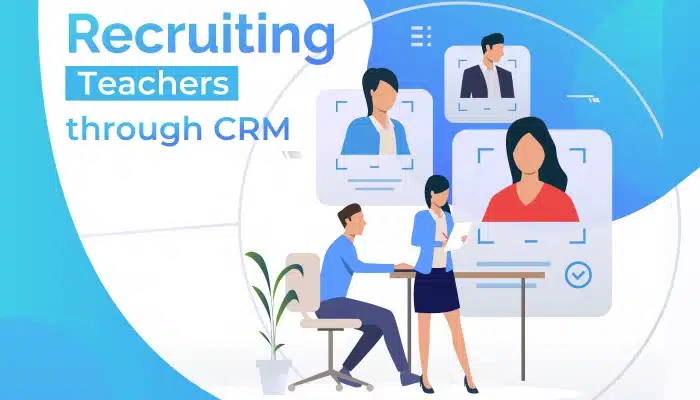 Maintain Long-Lasting Relationships with Former Students & Graduates
Former students and graduates play an essential role in building the image of any institute or university. They can benefit their institutes through the process of student counseling. They can also give useful advice to students looking for a job.
Not only, but also they can also help generate funds but also help in gathering donations. So a relationship between a former student and institute can be quite beneficial and long-lasting. Managing the database of such magnitude and proportion can be a bit difficult. But with the help of CRM, you can well manage this information of former students and graduates.
Bottom Line
In conclusion, we have learned that CRM can benefit any institute and university to stay ahead in a competitive and vigorous industry. It will smoothen your processes and reduce overall costs. It will also help you to better manage interaction with your institute and give them a memorable experience.