Integrated plugins with SuiteCRM are customized business logic that allows users to increase their productivity and functionality. Integrated plugins perform and control a particular action onto SuiteCRM. Unlike SuiteCRM integration plugin quite different since it can be easily installed and users are not depended on a SuiteCRM developer. There are a lot of options available in the market for SuiteCRM plugins and one can easily look for a plugin that suits their requirements precisely. Since there are a lot of options available in the market it can be a bit difficult task to choose the one that you are looking for your business requirements.

In order to make this task of choosing simple, we have created a list of important SuiteCRM plugin that you need to increase your productivity and improve your functionality.


SuiteCRM Record Restore Manager (SuiteCRM Recycle Bin)


Data is crucial to any organizations functioning and loss of important data can be quite difficult to deal with and default SuiteCRM has certain restrictions and limitations when it comes to restoring lost data. However with the help of Record Restore Manager Addons users can not only recover lost data, but they can also do so for multiple sources. Default SuiteCRM does not allow users to perform such functionality. Now users no longer have to be concerned with the fear of losing crucial company data and they can continue to focus on performing their tasks and improve their performance and increase overall productivity. With the assistance of this powerful tool, users can easily recover lost data at any point in time and from multiple sources.

Some of its key features are:

Instantly available for the restoration purpose by admin
Instantly available to users with one-click restoration option
It provides separate modules for the purpose of restoration
SuiteCRM Direct Delete from ListView


In order to perform the function of deleting users have to access the detailed view in the default SuiteCRM. Which is quite a time consuming and reduces productivity? However, with the help of SuiteCRM, Direct Delete List View users no longer have to first go into the detail view if they want to perform the function of deleting.user can now simply delete from the list view itself. This unique feature allows users to perform the task of deletion easily and is less time-consuming. That helps users to perform their actions easily and increases productivity. Users can now take advantage of the SuiteCRM Direct Delete From ListView to increase their overall productivity and improve their functionality.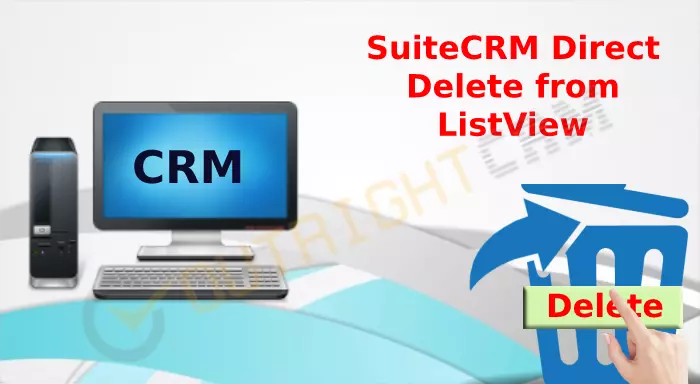 Here are some of its Key Features:

It provides a delete button for individual rows on the list view
Users simply can click the delete button and confirm yes to remove
It performs soft deletion that allows restoration when needed
BCC Archive for SuiteCRM


Communication is the backbone of any organization and switching between multiple devices can be a bit time consuming and it can also result in loss of important data as well. However with the BCC Archive for SuiteCRM allows users to send and receive all their email communication onto SuiteCRM. This ensures that no loss of important email conversation will ever take place, which helps build long-lasting relationships with your customers and create better customer interaction. You no longer have to be concerned about your multiple devices as all your email communication will be centralized onto your SuiteCRM. Users simply need to CC and BCC one selected email while using your email id.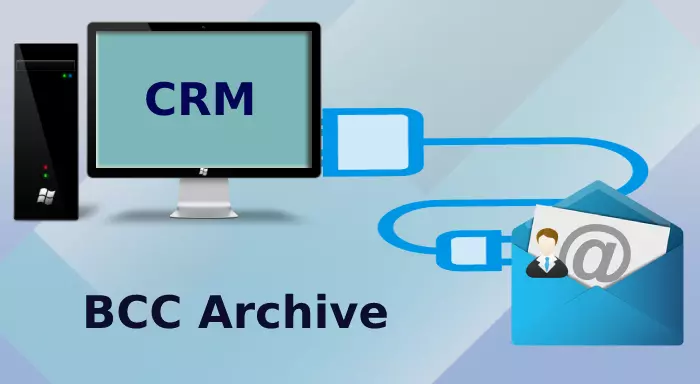 Here are some of its key features:

It scans the email body for the customer email address
Scan to CC, BCC for any customer email address
All email received email addresses will be scanned onto SuiteCRM and emails will be attached to the intended Client or clients.
Our best 3 Plugins is what your business needs to grow and improve. It will not only save time and money but it will also increase productivity and improve functionality. Using these quick and easy plugins will make the performance of these tasks much easier and more efficient.
Get in touch with us for free SuiteCRM consultation and we will help you with the integration process of SuiteCRM with the third party applications.

Click here for video tutorials For Plugins-: