You have invested in hardware to upgrade your communication system. Correct? But are you now looking for the complete solution where investment is not too high and easily upgrade your communication level? The name is Twilio Flex which is a part of the Twilio platform and offers cloud-based services to every organization.
But Flex software is not the only one in the competition of "best communication platforms" as research says there are enormous alternatives of Twilio flex that gives you a toolbox full of advantages and outstanding functionalities. But first, we will dive a little deeper to know about the Flex platform. We will start with the basic
What is Twilio Flex?
The term Twilio Flex is a cloud-based contact center where it has the functionality to control the customer engagement via cloud. It is suitable for the medium and even for the large scale sector who are in need to upgrade their communication level and make it far better. Here when you have this Twilio part software then you can get engaged with your customers via SMS, WhatsApp, Chat, VoIP, etc. Still not clear about its functionalities?
Let's put a spotlight here as the User interface can be customized, well-known to offer Autopilot function, sync with the Salesforce or CRM applications, and many more features it has.
Before going to read out the crux of the blog about alternatives of Twilio flex, we believe you should have a good understanding of the Flex software as well. Okay, so if you are working on Flex and also need more such software like this for your business enhancement then read out the whole blog till the
List of Twilio Flex alternatives and their functions
Have you heard about call monitoring and auto call recording? This is always the first priority of most of the organizations when they strive for any communication software. Why are you not aware of Nextiva? This is one of the first Twilio Flex alternatives then we are going to talk about and yes, it is well-known for the feature of auto call recording and call monitoring.
The Nextiva just revolutionized communication to turn the prospects into customers. If you have the question of managing the communication at a single place then join this software and entail it in your business environment which enables you to manage communication at a single place. Want to monitor customer journeys? Thanks to Nextiva for doing this via native and existing tools.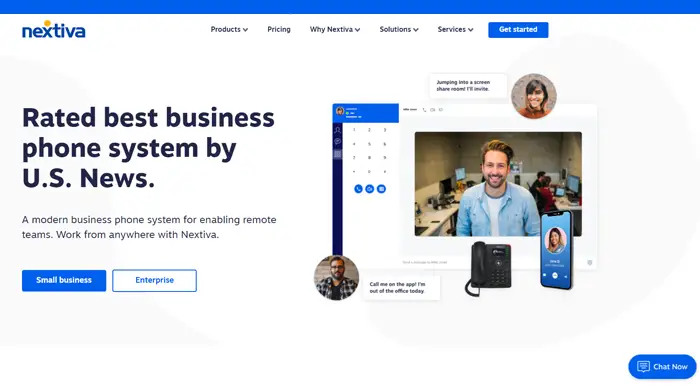 We are talking about the Twilio Flex competitors then we believe TalkDesk should also get highlighted because it is one of the stellar software for the communication purpose. And do you know why it is so special? It has a functionality of click to call which saves your efforts when getting connected with customers. Nowadays there is much need to sync your business platform with third-party for time-saving purposes.
When you go for this software then it can easily get integrated with Salesforce and also with Zendesk. More such exceptional features it is going to offer like call blocking function, Live chat, Predictive dialer, IVR Support, Progressive Dialer, and there are many to enrich your experience. Like we informed you about the click to call feature, so if you require such an extension then make sure to adapt the Twilio Click to call plugin in your business.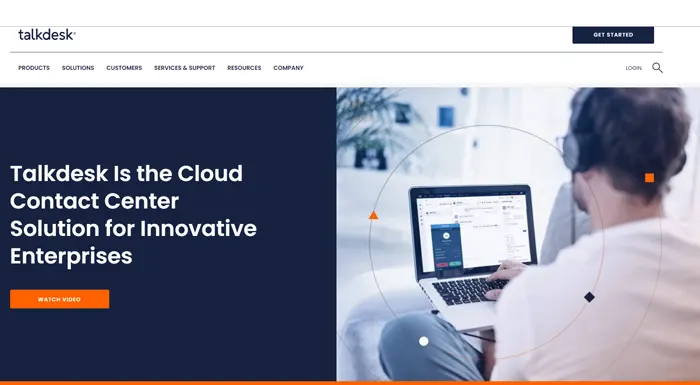 Time now to get connected with one of the advanced and we would say the best alternative of Twilio flex and the name is Five9. The system is ready to highlight the power of cloud innovation with its customers to ease their problems. When including this software in your business then it is ready to offer end-to-end omnichannel routing.
Now let's just pay attention to the functions of this software and check out whether it is effective or not. It has features like call monitoring, Live chat, Predictive Dialer, Inbound call center, auto call recording, etc. Like many of you have a requirement of API, so this software offers the API feature too. Ultimately, it also offers an end-to-end solution with Artificial Intelligence and that is perfect for hiking up agent productivity.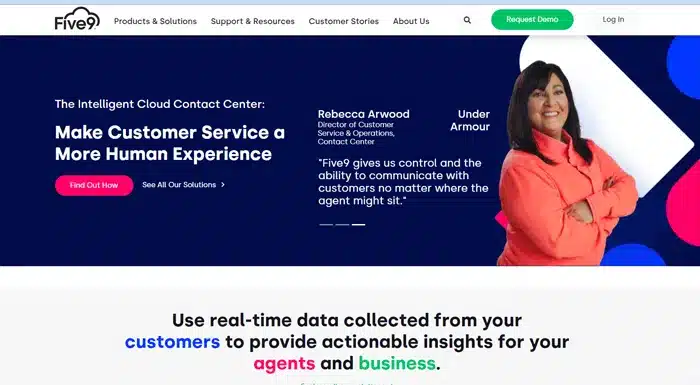 The above top three alternatives of the Flex platform are wonderful. We are sure that you got the hints which one is accurate and offers your business the best feasible solution. Allow us to present next and one of the well-known Twilio Flex competitors and it is Aircall.
When someone talks about integration then the ideas strike in our mind as it helps us in doing activities, ease our problems and much more. And if you go for the Aircall software then it syncs with Salesforce, HubSpot, and with the Segment.
If the question arises that which type of business should adopt this tool then let's clear your doubt here that it is reliable for small, medium, and also for large scale businesses. Let's delve deeper into the functions of this software and it offers skill-based routing, live call monitoring (first priority of everyone), Power Dialer, Concurrency support, IVR Support, etc. We want small businesses or those who recently started their business must strive for the Aircall which can reinforce your organization.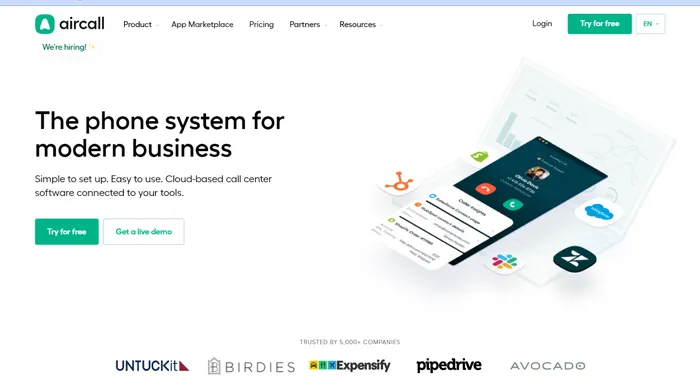 It is something unprecedented as you can choose the toll-free number for delivering your business services. Have you seen such software that offers this outstanding feature? Well, Zendesk Talk is one of the software that can surely give a tough competition to the Twilio Flex system which is simple for you to connect with your customers via a cloud-based contact center solution.
Still, the features are pending to share as you can receive unlimited inbound calls and if you want to support your customer for whatever the reason then you can make use of outbound calls, Manage the calls via browser is possible where zero percent requirement of phone hardware to help you.
This is an advanced concept which most of you are reading out for the first time. Moreover, you can also record the calls of your customers. If you have a requirement of an extension that saves the recording of your customers then you can purchase the Twilio Auto Dialer plugin today.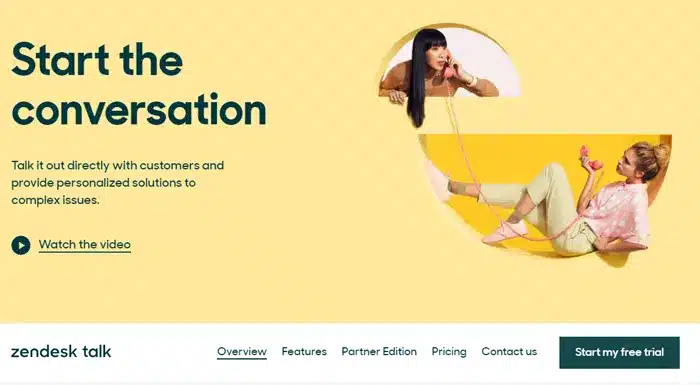 For the sales organization and customer service business, if you are not in touch with any communication software and looking to adapt then it's good to put your hand on CloudTalk which is especially for your team.
It is one of the alternatives of Twilio flex for creating customized call queues and sending personalized SMS to the customers. Interesting! Like daily you want to do conference calls with your clients regarding business then we believe CloudTalk should be in your priority list.
More such top-notch features it has like call tagging, call notes, click to call, etc. Here it is ready to sync with the Salesforce, PipeDrive, etc. And the best part about this software is it offers you the API feature.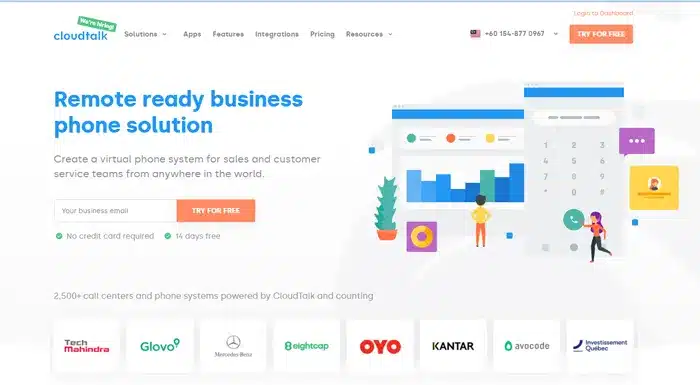 The name is simply highlighting that this tool is regarding monitoring. Well, when you have the software for your communication purpose then CallTrackingMetrics has a big role in call tracking intelligence and then it informs contact center automation.
Like many of you are looking to grab some piece of information about which campaign generates leads or conversion. We are sure that you never adapt any big software when you have this tool for this big functionality to personalize your customer experience.
Let's put a flash on the functions of CallTrackingMetrics as it offers Outbound call center, Live chat, Auto call recording, automate call flows and there are many which can strengthen your business. It has Business, Marketing, and Contact center plans and all the three plans have great features to move your business on the right road.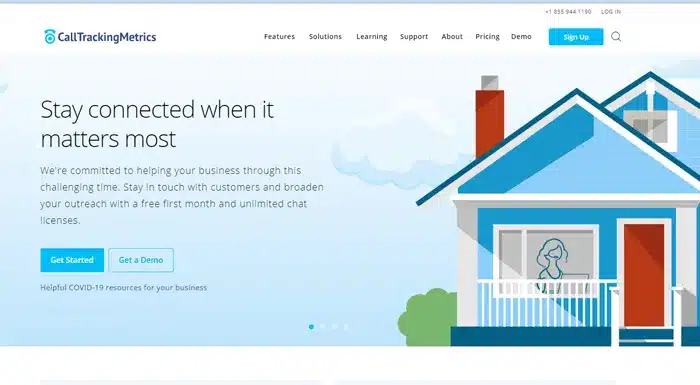 Putting it all together
We know that those who are Twilio flex users are happy to see it's competitors in the market so that they can add another software for upgrading their communication level. It's not just about how much money you have to spend, it is about the software offering some top-notch functions that you have never seen yet. We talk above and present the outstanding Twilio Flex competitors and share their key role that what it is and how it is essential to change the gear of your businesses these days. We are sure that you like those software and now planning to see which one is the correct one that accelerates your business and keeps you on the positive track. Select according to your choice .