Salesforce Customization
---
Customize your Salesforce
We know the importance of customized and personalized business solutions that are necessary for the growth and development of any business. Salesforce is a platform that can be easily customized and tailored to suit your unique requirements. Our customized solutions help to further improve the functioning of your Salesforce Customization CRM and perform multitasking as well.
Being the world's best CRM salesforce has millions of users worldwide serving hundreds of industries. Each business has its own needs and requirements. As certified experts, we are well aware of the fact that a default Salesforce CRM cannot meet all your requirements and give you what you are looking for until it has been customized.
Outright systems ensure that all your business processes are functioning smoothly after customizing the salesforce to meet your business process requirements. Our support staff is well versed with the use of various salesforce platforms such as sales marketing and community clouds. Our salesforce services are in synchronization with the scope of your business process operations and are tailored to meet your demands.
We deliver a precisely tailored salesforce which becomes the backbone of your sales as well as marketing section and further enhances your business. With an experience of more than a decade in the CRM industry, we have successfully delivered customized Salesforce CRM for many of our clients. We have received worldwide admiration and recognition in the field of CRM due to our excellence and technical perfection. We possess in-depth knowledge and understanding of the CRM industry customer behavior, top of the line technology and methodology, we deliver highly customized and tailored business solutions, which help you gain desired results.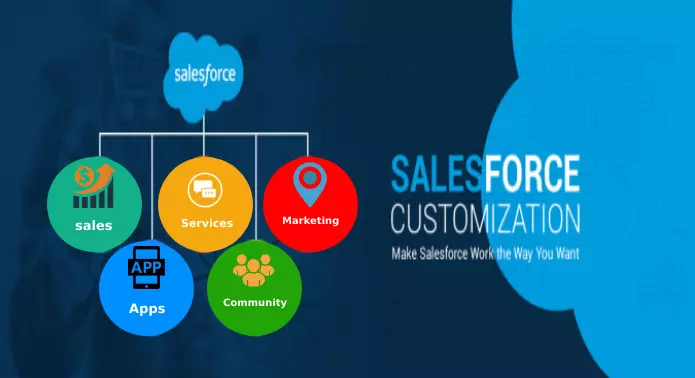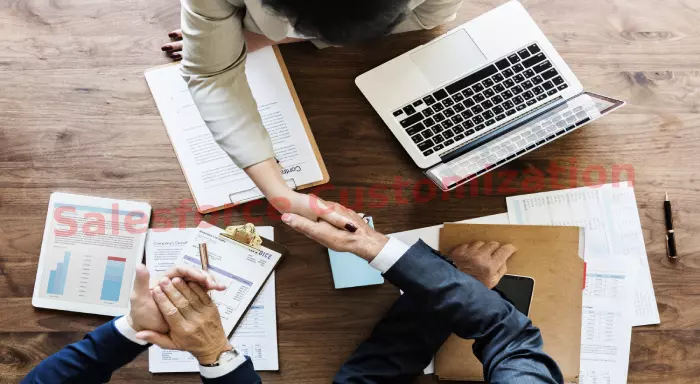 Personalizing Salesforce
Your Salesforce Cloud can be completely modified to suit your unique business requirements. With the help of our team of experts, we can implement unique improvisations for our clients which belong to different industries. Training on Salesforce is also provided by our experts to make sure that changes are well implemented and long-lasting with the help of customized themes and outlooks. Outright systems also build customized themes to give a unique appearance to each page, giving our clients the unique ability to change the appearance from a centralized location.
How to Customize Salesforce?
Our expertise in the Salesforce gives us the ability to deliver highly professional customized and tailored salesforce solutions that perfectly fit the needs of our clients. We carry a huge experience in the field of salesforce and have a firm grip on the areas of customization, integration, and Implementation of Salesforce workflows.
Our Configurations include:
Apex Classes
Apex Triggers
3rd Party Integrations
Visualforce Components/Pages
Visualforce Emails
Creating Lightning Components
Building Sites.com/Force.com Sites
Using CSS to alter the page layout
Adding capabilities with JavaScript
How to Configure Salesforce?
Salesforce comes equipped with some exceptional configurations. Which can be utilized to further enhance applications. Our Salesforce Support staff can help locate areas of improvement where integration and implementation in Salesforce are required. We guarantee the successful implementation of the Salesforce platform. We are an expert in the development of both customer service, sales and marketing. Not only that we also handle the security settings for the profiles of the clients. .
Our Configurations include:
Additional Objects and Fields
Additional Tabs and Applications
Changes in Workflows
Additional Reports
Defining Validation Rules
Customized User Interface
Page Layout and Record Types
AppExchange Apps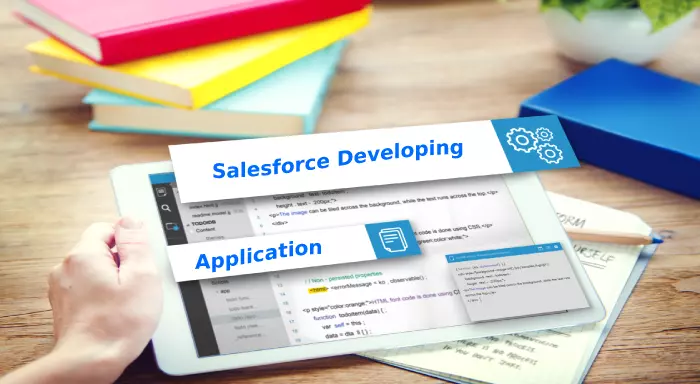 Optimization of Salesforce
The essence of any exceptional software is its ease in use and functionality. As an expert in the field, we make sure that your salesforce customization is user-friendly and therefore increases productivity. We are the best in the field of salesforce customization and we will ensure that the customizations will perfectly fit your user interface and is exceptionally easy to use and function. Users will face no difficulty in using the Salesforce platform.
Developing a Salesforce Application
Get the most out of your CRM with the help of customized mobile apps that will eventually help you get the most out of your Salesforce platform. Outright Systems will deliver a highly customized solution that will help you multiply the potential of your business processes. Outright systems work tirelessly in order to ensure that your customized salesforce apps keep up with your growing demands, size and scope. We continuously make necessary changes in order to keep your salesforce platform up to date and functioning smoothly.