SuiteCRM is an open-source platform that allows unique customization, migration, and integration with third-party applications. Still, businesses do not have the option of SuiteCRM hosting, Suite On Demand on their own servers. Hosting is only available on the private or public clouds from the client's end.
But now after the introduction of Suite on-demand, SuiteCRM Hosting is available on their own servers, which was not the case in the past. This means users can now use the CRM from the location of their choice.
What are the Advantages of Suite On Demand?
Suite on demand also allows users to deploy their CRM on a cloud platform:
Easy to deploy
Users can access CRM from any location
Data security
The good news is that users no longer have to pay extra for users and features, they simply need to purchase the license for Suite on-demand and will have to pay on the basis of the license purchased.
Due to its affordable price and the fact that there are no additional charges for users and features makes it even more attractive and suitable for small and big businesses. Not only is it affordable, but it also comes with hosting services users couldn't have asked for more. Apart from this there many more features available with Suite on demand such as CRM support and GDPR compliance. Suite on Demand similar to SuiteCRM allows customization, integration, and migration which makes it easy to migrate data to a cloud platform.
Licenses
Suite on-demand comes in three separate segments. Which differ in their level of usage, Database Backup, and support. Let us now discuss these packages to gain a better understanding.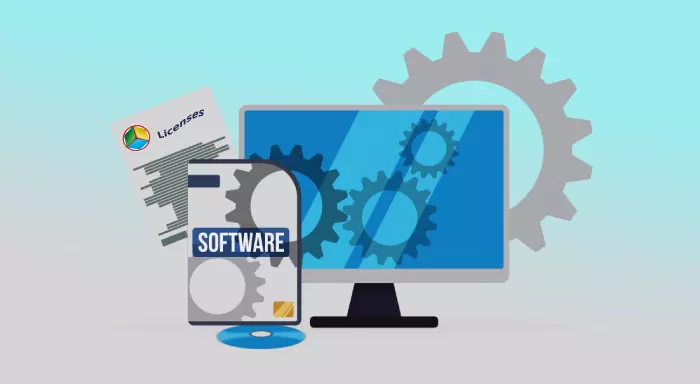 Starter Pack
This is more suitable for small-scale businesses with very few users. It comes with basic features and basic support. The license price is £95.00 per month.
Business Pack
This is more suitable for mid-sized businesses that consist of a fairly decent amount of users. It comes equipped with certain automated workflows and adequate support services. The license price is £332.50 per month.
Premium Pack
This particular package is more suitable for big organizations with a large workforce. It consists of all the features available and complete support and backs up. It is available for users at the price of £475.00 per month.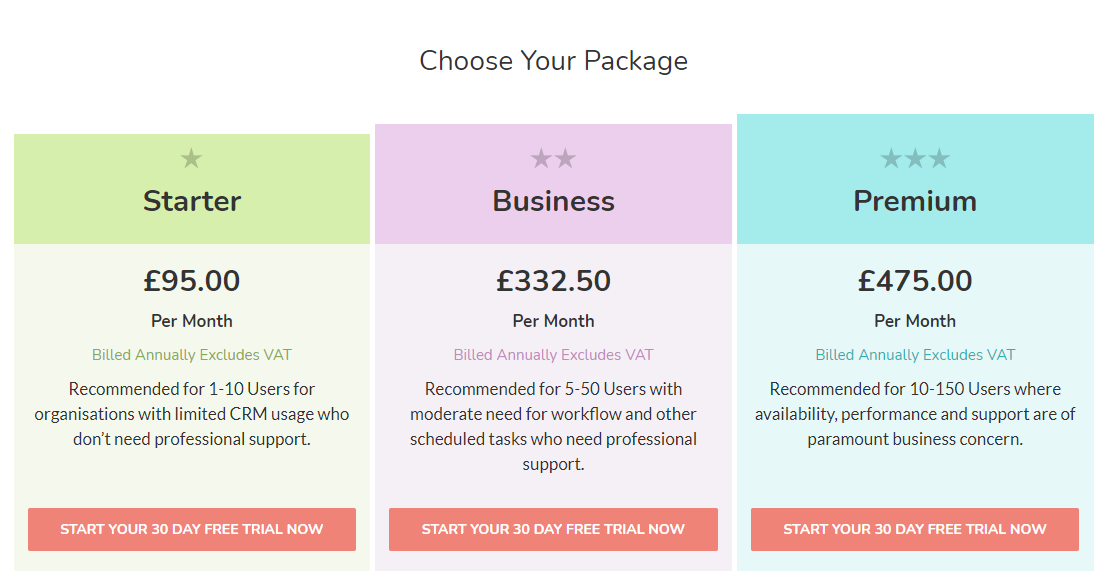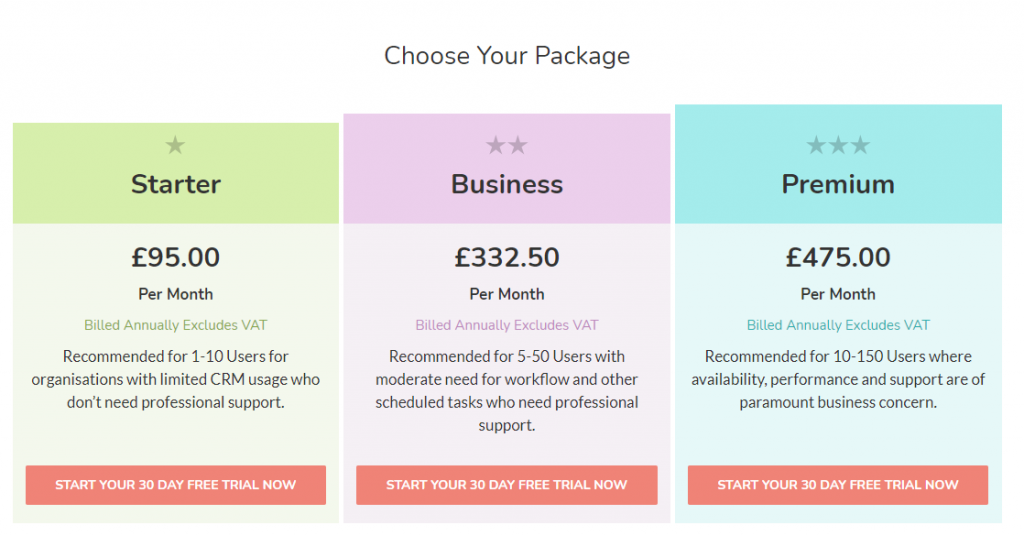 Features and Comparison
Now that we have discussed the price and features of all three segments available in Suite On Demand. I am sure that now you will be able to decide which is more suitable for your business depending on the size of your organization, your business requirements, company budget, and your company ambitions. As mentioned above the starter pack is more suitable for organizations that have a small workforce, need little support and features. The business pack is more suitable for the organization with a fairly decent amount of workforce and the premium pack is more ideal for large organizations.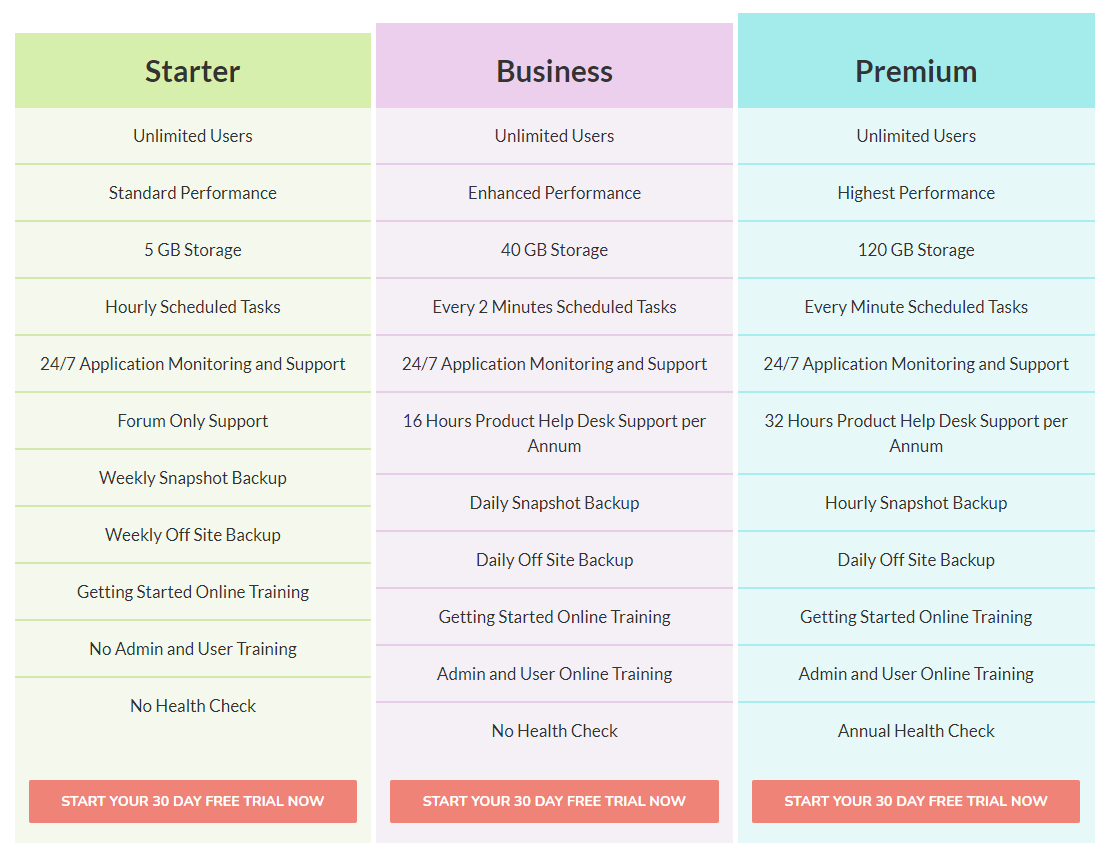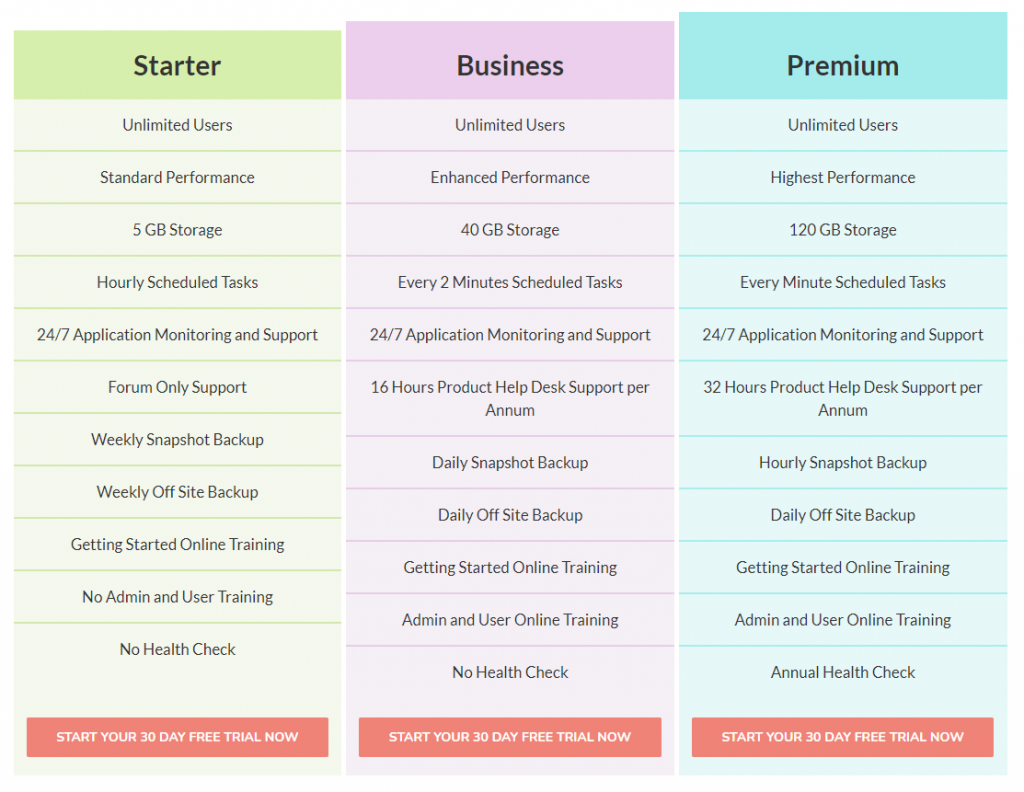 Now that we have discussed the price and the features of the Suite on demand we hope you will be able to make a more firm decision. Users can further customize and integrate the platform with third-party applications since it is open-source.
In Conclusion
SuiteCRM is an ideal business solution for businesses looking to optimize their business processes. In the past SuiteCRM was not giving users hosting on its own servers and the fact that it is now providing users with hosting the solution on its cloud servers makes it even more beneficial and helpful. Now users no longer have to be concerned about looking for hosting solutions. Suite on-demand comes in three separate segments with the starter pack being more suitable for small businesses and very limited features and business pack that is more recommended for mid-sized businesses and premium pack for big businesses. Different licenses are available in different price ranges and come loaded with different features and support services according to their price range. Users are free to choose in accordance with their business requirements to further enhance their functionality and increase productivity.
"Outright Store has decades of experience in delivering SuiteCRM integration, customization and migration services. Contact our support staff today and we will be glad to assist you."