Many find conversion rates sound like a bugbear, but in reality, you can measure the performance of your advertising campaign easily without any hurdle when you are aware of the conversion rate. Beneficial? It is the first choice for the sales business because to get an enormous opportunity and special features which are hard to find on other platforms. Therefore, today we are not only going to talk about the conversion rate but also ready to unhide how you can bring changes and improve your sales conversion rate.
What is a conversion rate?
In very simple words, conversion rate presents the information about how many visitors visited your website or landing page as you will get to know how many visitors downloaded something, making a purchase, registering on the website, upgrading the service, etc. This is important for the sales organization to know their performance so ideas strike in their mind that what they are performing.
Real-life scenario: You have set up a team to run the advertising campaign. Your team has shown tremendous efforts on this task but nevertheless, you want to know their performance and the performance of your campaign whether it gets the good result that you want or not. Thanks to the conversion rate here which enables you to know the performance of your campaign. One more thing to say that you can bring changes after that if you see that you didn't get a good result as you expected.
Once the sales team knows their result they can perform better and improve sales figures, but we believe that you must understand some of the crucial points where you can get to know how to improve sales conversion rate. You landed in the right place if you are keen to know about it. Read out the content till the end
Essential steps to improve your sales conversion rate
Have you focused on understanding your customer behavior?
At present, this is one of the most important ones because every work whether you talk about marketing or sales wants to know their customers first. Like what are their pain points, what they are looking at earlier, what are their current status or what they need at present, etc. Have you focused on this?
If not, then make this your first priority because it will easily enable you to improve sales conversion rate without any difficulty. You get to know about your customers what they need and chances are too high where they look for getting connected with you first. Bear in mind: focusing on their decision making and buying behavior means you are looking to uplift your sales activity.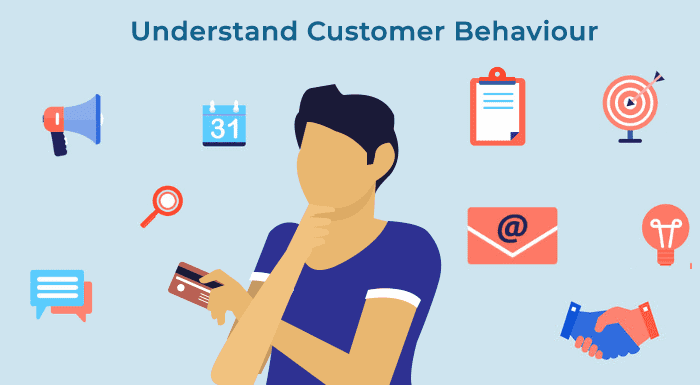 Your Sales business should focus on sales data
If someone asks you about your sales work activity like how much sales you achieved this month or in the previous month then are you able to answer that in a minute? Some may delay it because of no knowledge or no such idea because they didn't maintain the sales data. Therefore, you must plunge into your sales business data, and here the Customer Relationship Management system can assist you.
You have built up your sales team so you should know the current stage of your sales process and how your team performed currently or earlier. Some ideas will strike in your mind that what you have to do next for your sales work.
Pay attention to maintain the relationship as well
This is a common but important one as you have built up your sales team but not only have to share the guidelines to sell something but also share how to maintain relationships with that customers from day one.
You are not the only one who is running the sales business in the market and customers will never feel like this is the only place to purchase. Customers have many choices to go, so you have to show some effort and make sure that your salesperson maintains a relationship with the customers from the start. Here it improves sales conversion rate as the customer always lands at your place first. Sounds interesting!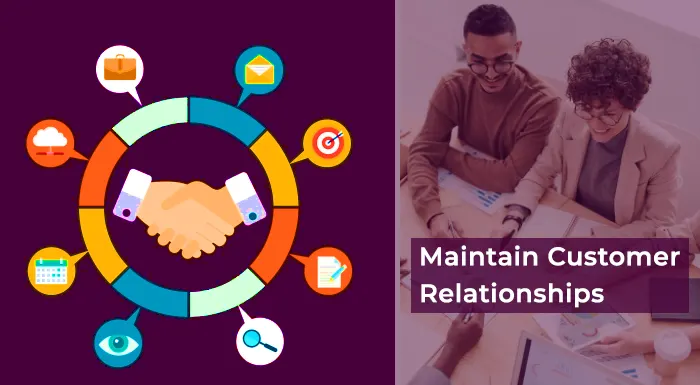 Your Asking question game should be relevant
Ask from your sales team how many questions were made before getting connected with the customer. Everyone prepares in advance because they don't want to lose any lead. But if your focus is on improving the conversion rate then you must ask the right questions early. Don't waste your time as it can halt your relationship with customers who are interested to purchase from your sales business.
No one is responsible for that except you. Your sales team should be aware that asking the right question early is correct where they understand the potential opportunity easily. Like they can ask questions- what is your budget, about the expectation of the next-step, correct timing of working, and many more.
Set your goal of measuring work regularly
No need to ponder about the improving sales conversion rate process because we have enlisted some of the great ways for your work enhancement. One more to share now and that is about getting aware of your work performance regularly. Many of your sales entrepreneurs are keen to know about their work performance so we guess you choose this strategy once in a week. You have to bring changes in your work activity now and start measuring your performance every day. Why?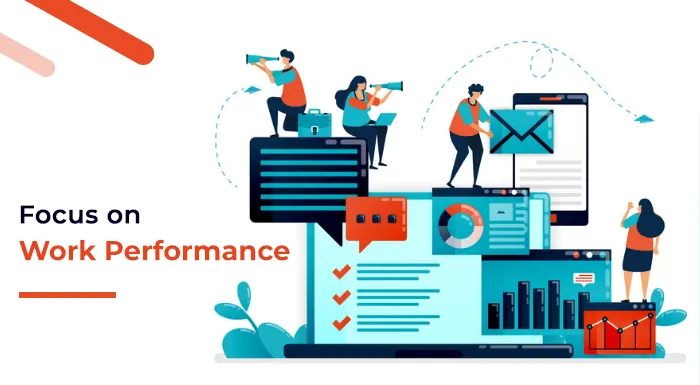 Daily you will be updated about what you achieve and what you lose. This is very important to know each stage and if you get it regularly then it's a very good decision you made. You are not waiting for the week to end soon to measure the performance. Here a CRM system too enables you to do that process and it will be done automatically. You can bring changes rapidly and chances are high of improving sales conversion rate.
What is your sales script?
Before going to start the conversation, we are sure that many of the salespeople have made the script from which line they will start the conversation and how they will end up with the customers by saying this or that. Your conversation matters the most that how you are communicating with the customers who avoid everyone and select you first to talk about business and brand.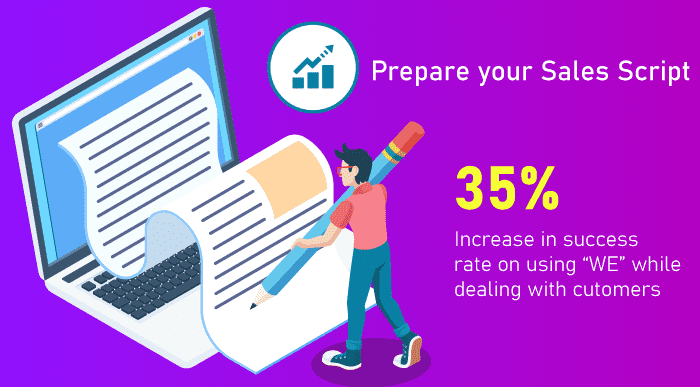 Therefore, start working to write a good script where customers feel like you understand them, you understand what they need, etc. Like if you use "We" instead of "I" then the success rate is 35% and if you mention your company name four-five times in your sale script then close rates drop 19%. These are the real-statistics, so understand the importance of a sales script because it not only improves your relationship but also boosts up your sales conversion rate.
Wrap it up
Sharing now the best practices across your team can be possible when you know about the conversion rate of your campaign. Getting information about the campaign means it gives you a green signal to make a decision and bring a vast change in your campaign from the next time if required. The sales business is not so easy to run in this global digital world but who is stopping you when you have the best strategy to implement all the time. Today we highlighted the sales conversion rate that how you will improve it and can match the level of your competitors in the market. It's time now to work in a more advanced way and try to improve sales conversion rate and if you need any assistance then just read out the above top six points that we mentioned for your sales activity and it will run with astonishing speed for sure.