Stop making your marketing activity business a tedious because it will not affect anyone in your organization except you. Make it more fascinating by keeping attention on measuring marketing performance. This enables you to uplift marketing activity without any hurdle in your work.
Expecting the business to go with astonishing speed without wasting any time but it's not only up to your employee performance as you also must learn the importance of marketing that how it can be beneficial for your venture. Like we want to share that 64% of the marketers invest in the Search Engine Optimization for better growth. 60% of users like to do marketing work via smartphones. 70% believe that it is best to invest in content marketing. 80% of video marketers said that it will hike up your sales.
Well, we agree that you will gain a good fruit of investment but how daunting tasks will it be for you to measure your efforts? This is why we are going to share some great measuring marketing effectiveness for you that you must endeavor for.
What do you mean by marketing metrics?
You can consider this term as a key indicator which guides you about your marketing efforts that how well you performed. It shares regarding your efforts how well you share the product and service and what response you get in return. It analyzes all the activity and shares with you the result which is up to you that what changes you will bring back to smoothen your work. Measuring marketing success should be your top priority.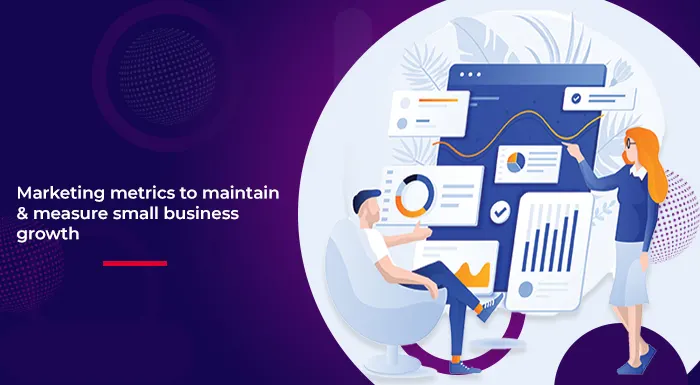 Now we decided to put a spotlight on measuring results in marketing metrics because you need to get aware of what big changes you need to bring and from where you will get a good result. Read out the whole content thoroughly
Best metrics for measuring the marketing performance
Revenue
Talking about measuring marketing performance then we believe that first we should understand about the "Revenue". This is important for you because you are giving your hundred percent in marketing activity but in the end, you must check how much you have earned from your efforts.
If you earn less amount which you didn't expect that something has gone wrong which you need to understand and change it at any cost. You also get a signal regarding the investment where to put your large amount or which channel is prominent.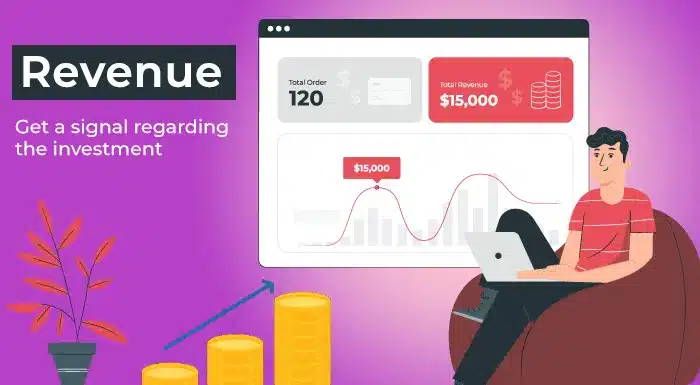 Leads
We already understood about the Lead matter in email marketing blog earlier that it is a challenging task for the user to parse leads. But you can't neglect this because it is an important marketing task. What's the job you have to do here?
Tracking up your leads like how much your parse leads per month or how much you grab leads from social media. You can make use of a Customer Relationship Management tool for getting this opportunity to generate leads.
Qualified Leads
If your focus is on measuring results in marketing then adapt this criteria too which is Qualified leads as this metric should also be in your list. Let us clear you the qualified leads are those which are not at all interested to purchase your products but get engaged with you in other ways and replied to you.
What is your task here? Working on the marketing business, make sure you calculate your qualified leads because it enables understanding the effectiveness of marketing.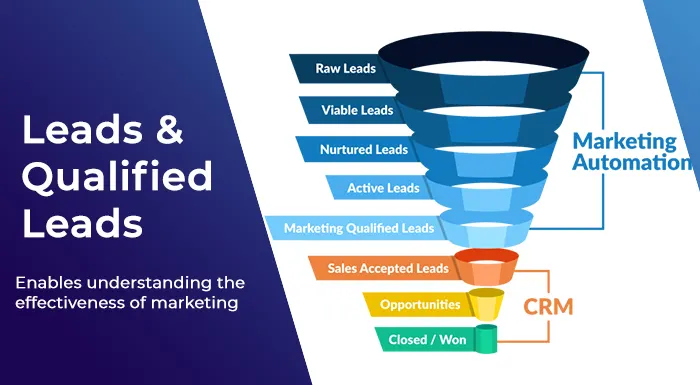 Referrals
Many of you are here running your digital marketing business then we want to clear you that you must understand the referral that it is important to measure it.
You can monitor it when any of users sign-up to the program, inviting friends or family members by sharing a link or code, etc. This Referral system is basically useful for Uber as they can attract the customers more rapidly. Add Referral on how to measure marketing effectiveness.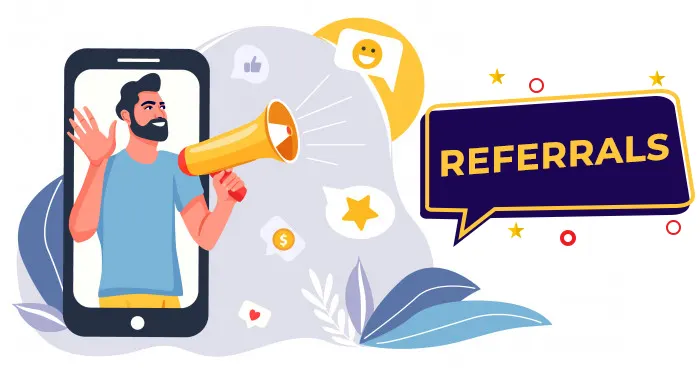 Cost of customer acquisition
This is crucial for measuring marketing effectiveness as CAC stands for Cost of Customer Acquisition that helps you all marketers to check out how much it costs, on average, while converting the prospects into regular customers.
Don't invest any amount in marketing campaigns regarding this as it will show the accurate result. If you want to calculate it then let us inform you: Amount on lead/ number of new customers=Cost of customer acquisition.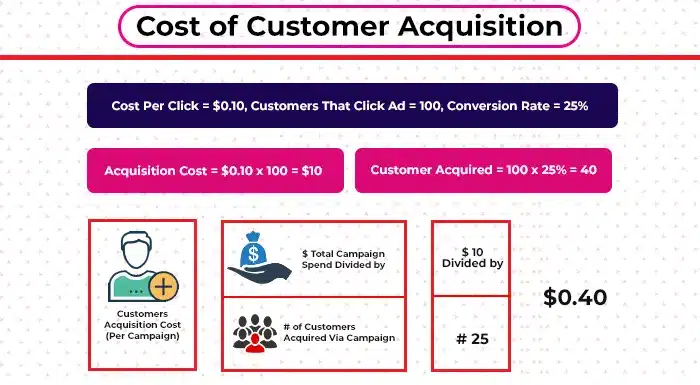 Testimonials and Reviews
Another way to measure marketing efforts are testimonial and reviews. How? You already get the signals when someone writes a review about products. If it is bad then take it as a challenge. Reviews and Testimonials matter as you don't need to retort badly at any cost.
All you have to do is just bring up the change when you track the reviews about the product that you shared to the audience. Tools like Review tracker might help you which can measure and collect it and put it in one place.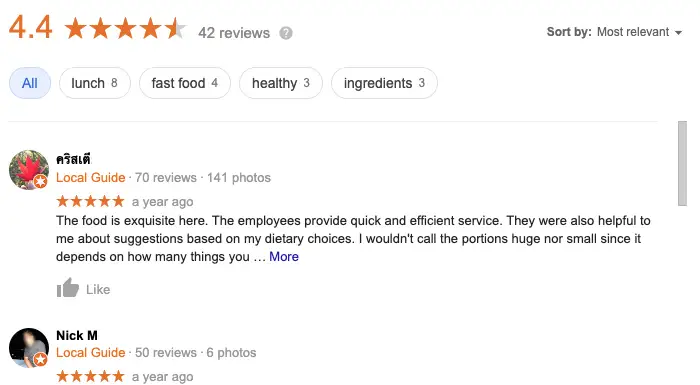 Brand awareness
It is magic for most of the marketers when they get to know how many people are talking about their brand. It is possible and can be very easy for your marketing activity where you can track the number of mentions the brand generates online and also you can match the same metrics of your competitors to know who is going at the right path.
This measuring marketing metric is the best where it shows your brand awareness efforts. As 23% of revenue hike up with brand awareness.
Customer Lifetime value
Let's move to the next metrics of marketing to measure and that is Customer Lifetime value which plays an essential role in marketing business to present the revenue of each customer that brings up into your business. It's not about only one or two purchases; it's about the lifetime purchases.
It enables you to give that customer a huge profit so that you can maintain a relationship with them forever. This measuring marketing performance metric is helpful to keep the existing customer for lifelong.
Website traffic
Showing tremendous efforts on your marketing so that your website traffic will increase is also important in business. You are running your business, so ask this question- do you know how much traffic you are generating weekly or monthly?
If not, then you are going the wrong way totally. You must learn this because it will help you to know the performance of your website. You will get to know what is the top-performing channel or content on your website. Use Google Analytics for this task.
Net Promoter score
We are adding Net Promoter Score on your list of how to measure marketing effectiveness. Why? We believe that every marketer should be able to know how many customers are satisfied or loyal with their brands.
You will get to know whether they are happy with your products or not. Don't need to feel surprised if you score less regarding likes about the product that you shared. You need to bear in mind that changes should bring so that users who don't like start dealing with you only.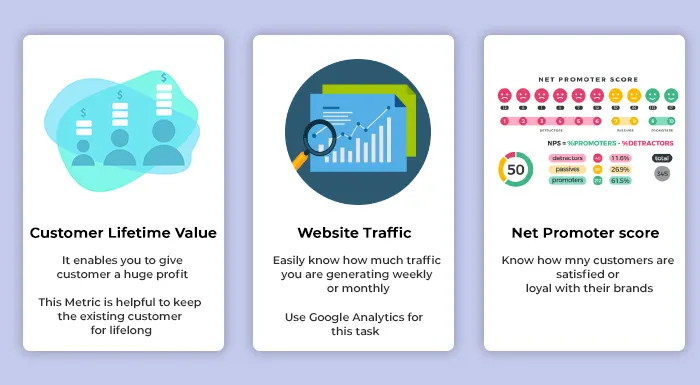 Customer churn
This is something unprecedented as most of you don't know about this measuring marketing metric. The name is Customer churn which helps you to know how many customers have stopped buying products from your side and how many stop subscribing with you. Want this metric?
You can calculate it easily. If a customer ends the subscription with any reason then you can get to know about it. Make sure the marketers of your business adapt this because you can work on your activity more.
Landing Page
Last but not least as most of you are very well aware of the Landing page which has an essential role in marketing and advertising for the promotion of their products, campaign, etc. How visitors visit here? By clicking on the hyperlink that someone shares.
It helps you to know that how many visitors came earlier, which campaign increases traffic after sharing on the landing page, what is the conversion rate and much more. This metric assists you to make a decision on what to do next. Around 220% more leads will be generated via the Landing page.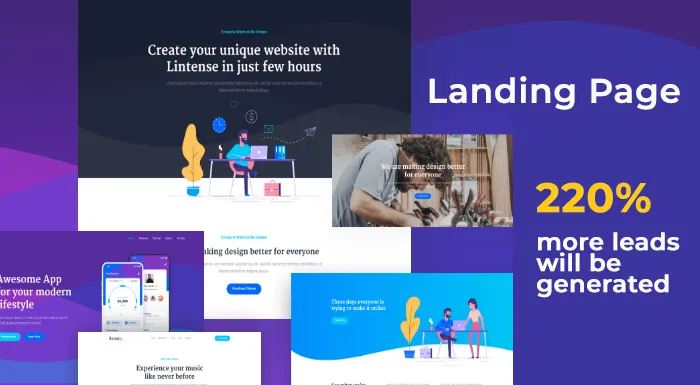 Closing words
There is no one who wants to halt their business growth and productivity in today's time. This is good to know that you are showing extra efforts and giving advance features to your marketing activity but it is crucial to know your performance, so that you get to know that how you perform for your audience. We share above measuring marketing performance for your organization where it is quite easy to parse the information and work on that if you find that changes need to be brought. We have presented all twelve points above of how to measure marketing effectiveness so start focusing on that and bring a vast change in your marketing work.