In this article, we are going to explain email marketing vs marketing automation. You'll learn which marketing approach is the best per your business requirements. After going through this article, you'll be able to successfully implement either marketing method. Before we proceed, you must know email marketing is a subset of marketing automation so there will be some overlapping features and benefits.
Overview of Email Marketing
Email marketing is the process of sending a series of promotional emails in bulk to your subscribers. Your subscribers are the people who have signed up for your email list. Businesses use email marketing to send updates, sales information, discounts coupons, newsletters, new product launches, etc. The emails can be general promotional or drip emails. The process of sending emails can be automated or manual. Email marketing is widely used by businesses and content creators.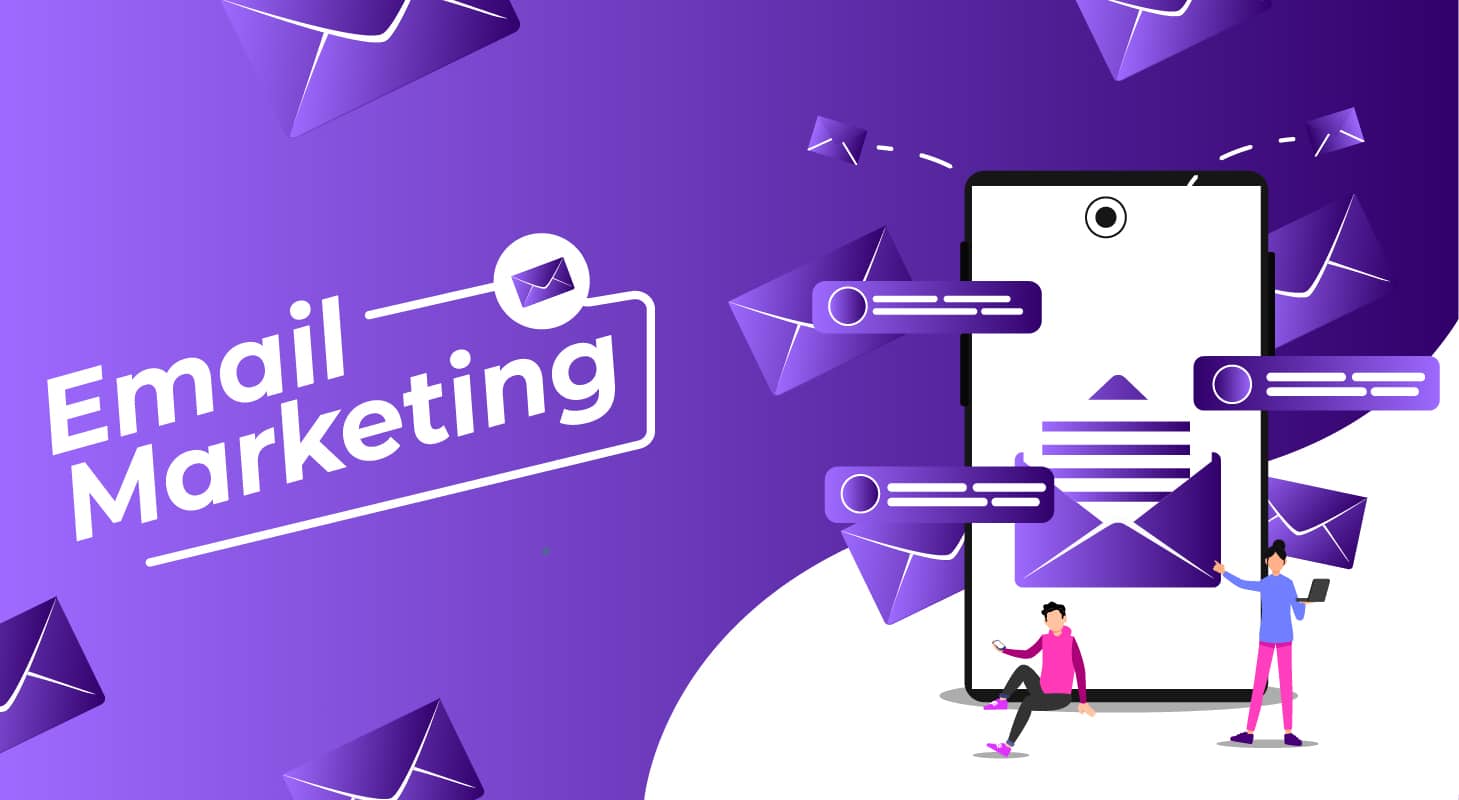 According to statistics:
Email is the most preferred communication medium globally. It is inexpensive and extremely effective.
It has phenomenal ROI i.e. for every $1 you spend you get back around $36.
90% of marketers prefer and use email marketing to reach out to their target audience.
More than 80% of small businesses rely on email marketing for managing their relationships with their customers.
Overview of Marketing Automation
Marketing automation is the process of automating the entire marketing process. The processes include fetching and storing customers' data, segmenting the audiences, running marketing campaigns, and analysis of the results. It automates many everyday monotonous repetitive marketing processes thus saving a lot of time for the employees and the organization as well. Employees can concentrate more on other productive tasks. It also saves a lot of cost and resources for the organization thus giving a boost in the ROIs. Businesses use marketing automation tools not just to automate many processes of marketing but also to personalize the services, especially their content.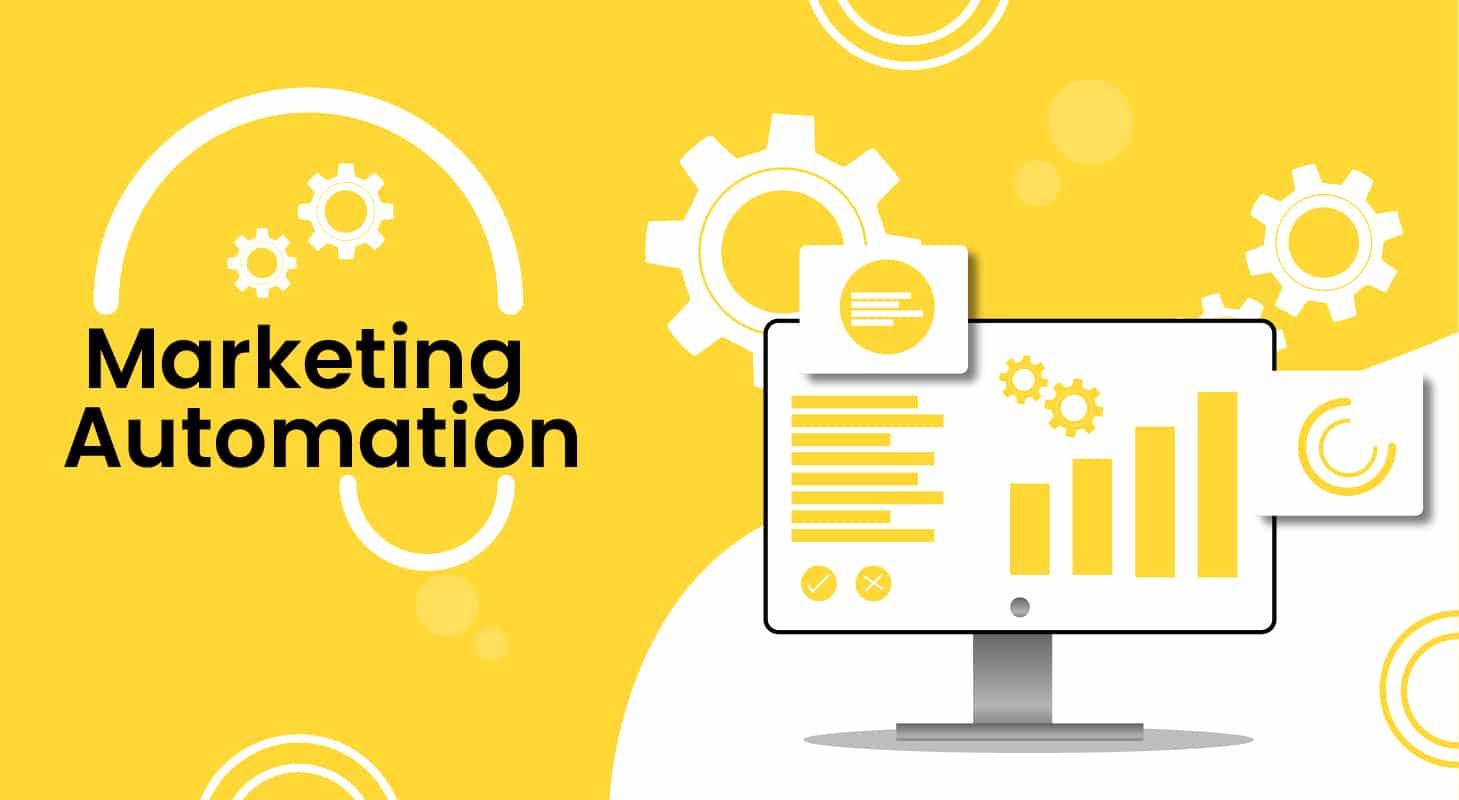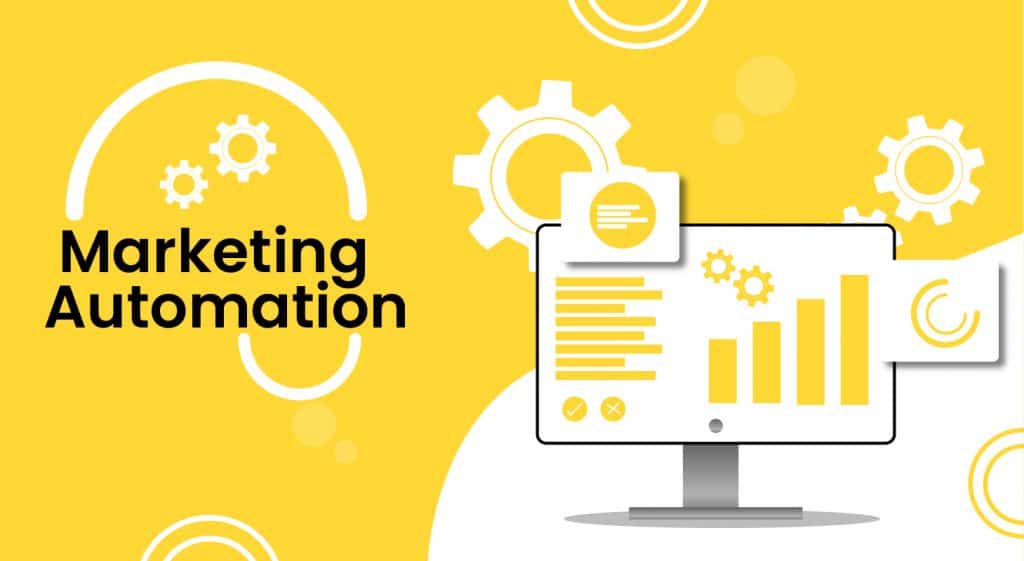 Through marketing automation, businesses can make their content highly customized for their target audience. Marketing automation is essential for medium to large-sized businesses where email marketing is not alone sufficient. There more lead targeting and personalization are required. According to a survey, more than 90% of salespersons admit that they get more time planning and making effective decisions with marketing automation. Marketing automation increases the lead generation and conversion process. It has a detailed reporting feature with which you can elevate your decision-making.
Comparison: Email Marketing vs Marketing Automation
| | | |
| --- | --- | --- |
| | Email Marketing | Marketing Automation |
| Metrics | The matrices of email marketing are campaign performance, open rate, click-through rate, etc. are some of them. It's measured through email marketing tools. | Customers' geography, demographics, activity on different platforms, interactions, interests, viewed products/ services, etc. it's measured through advanced tracking tools. |
| Lead Scoring | You won't get much of your customers and leads behavioral information here. Hence you have to get their behavioral data from other sources and tools. Then only you can do lead scoring. Without having the appropriate behavioral data you cannot do lead scoring. | With the help of marketing automation tools, you can always be connected to all your customers and leads activities across multiple channels. Through this, you can do the proper lead scoring. |
| Suitable for B2B or B2C | Not sufficient for B2C businesses. Email marketing tools will help you build an email list, and send automated emails but they cannot provide the analytics required for personalization. | This is ideal for B2C businesses as it centralizes the customers and leads activities and information from various channels. This helps businesses in forming strong relationships with their customers. |
| Customer Journeys | With email automation tools you can send email broadcasts and automated emails. But it cannot analyze each stage of the customer's lifecycle journey. Hence you cannot personalize your services and nurture your customers and leads. You cannot figure out the best opportunities for sales, the pain points of customers, the best time to approach a customer or leads, etc. | With marketing automation tools you can automate many marketing processes as well as analyze the various stages of a customer's lifecycles. This helps to provide customers with the best-personalized services. Also, you can nurture your customers and leads in the best way possible. You can very well figure out the best opportunities for sales, the pain points of customers, and what's the best time to approach a customer or leads, etc. |
| Preferred Business Sizes | It is suitable for small-sized businesses with not a large customer base. Email marketing tools are easy to operate. | For medium and especially enterprise-sized businesses marketing automation tools are a must. The operation of marketing automation tools isn't as easy as email automation tools but also not very difficult. |
| Sales Cycle | It is perfect for businesses that have shorter sales cycles. There aren't many decisions and processes involved there. You just introduce your product through emails, give offers to your audience and close the deals. | It is perfect for businesses that have longer sales cycles and have to make data-driven decisions. For this, they need marketing automation tools that help them to stay connected to their customers throughout their customer's journey. Marketing automation tools also provide necessary data from different platforms with which it's easier to run targeted marketing campaigns and keep the audience engaged. |
Which To Choose And Why?
Several factors need to be taken into consideration when deciding to choose email marketing or marketing automation. Those factors are:-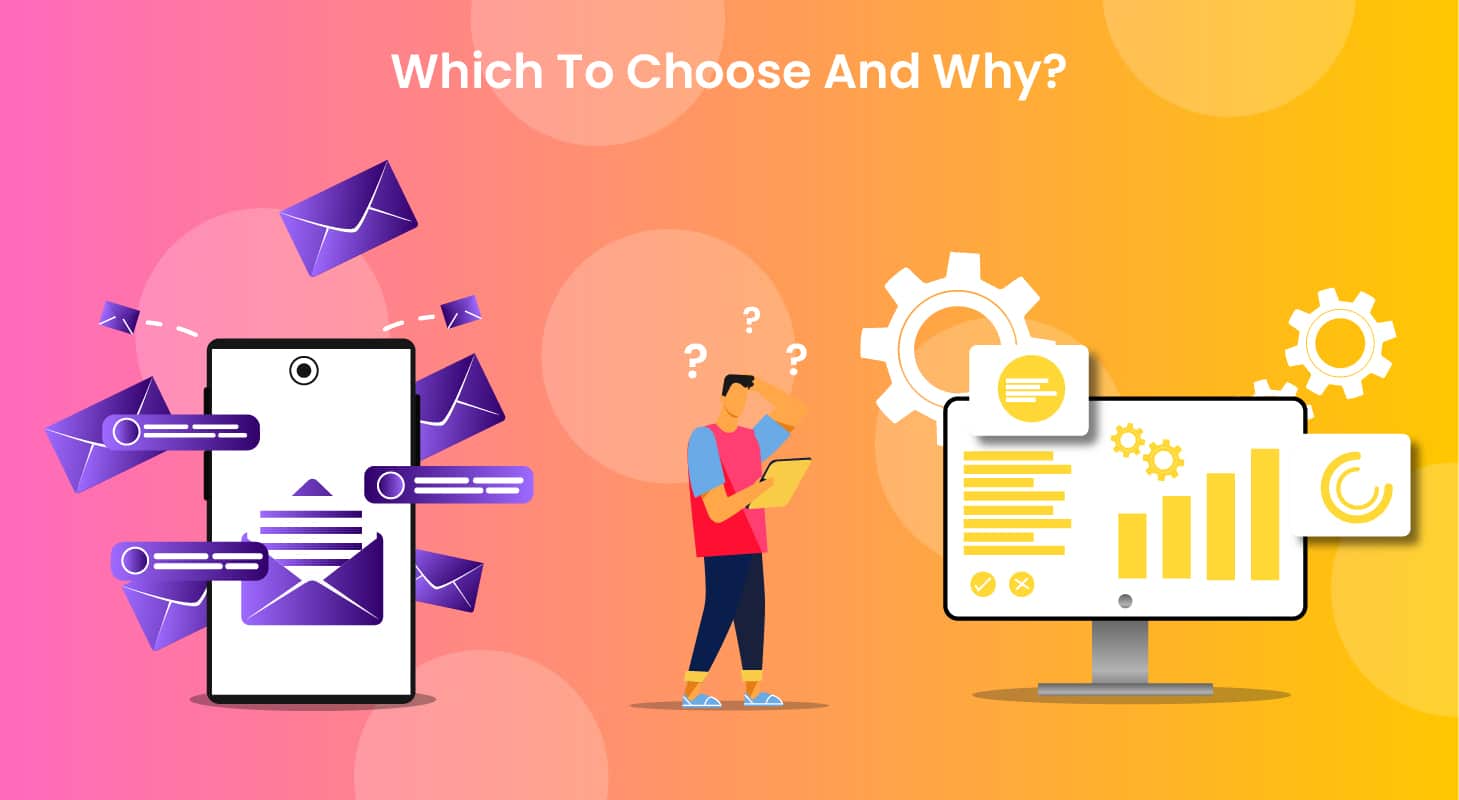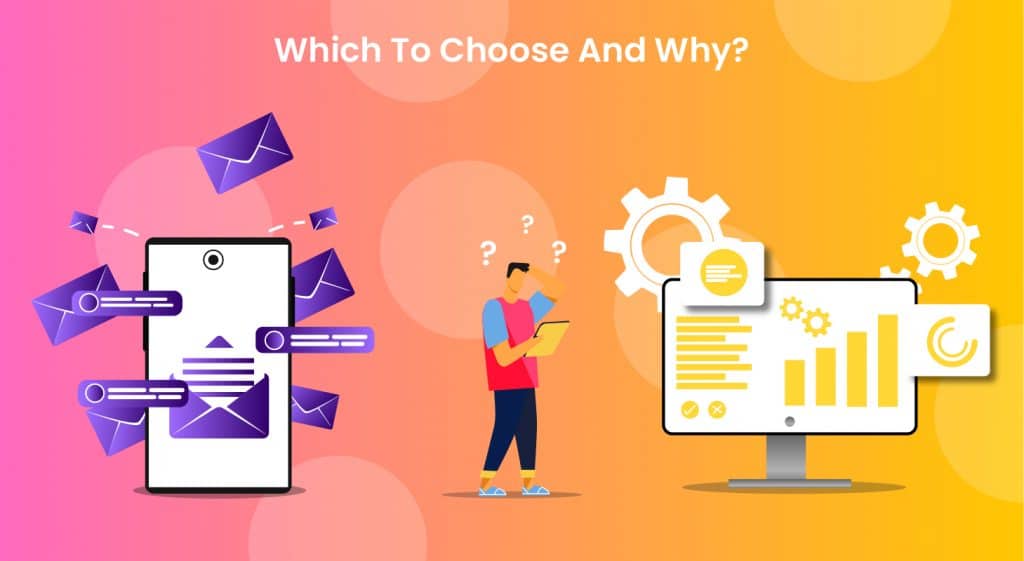 Price- Consider your budget first. For small businesses look at the affordable options first. Also, look for applications in which more tools can be added so that when your business grows you don't need to switch your application. For big businesses you can invest more in the application then you can focus on features and functionalities more.
Marketing goals- Marketing goals are different for different sizes of businesses. So choose accordingly. Your tools should help you at every stage of your sales cycle.
Analytics- if your goal is to run a targeted marketing campaign then choose a tool that provides intelligent analytics. So decide according to your goals.
Conclusion
That's our take on Email marketing vs marketing automation. Depending upon the size of your organization your marketing is highly dependent upon the two. Hence businesses must understand both of them in detail and their importance. They should understand which one is more suitable for them and which to choose. Both have their pros and cons.