The sooner you take the best Content Calendar tool the faster you see an increase in business efficiency. Marketers today are leaving no stone unturned to meet the needs of their audience on social media. But they must have the top-most tool of the calendar related to content strategy so that it fills their unique process without leaving a hole in their pocket. If the readers here are not au fait with any tool then we would love to share the affordable plus cinch-to-use platforms.
What is a Content Calendar?
Business says it's a resource or a calendar that aids to plan and organize the content for publishing. The resource can be easily accessible and simple to edit by any of your business marketing team.
If the readers here look for the calendar that can help them to plan content for weekly or monthly then all calendars of content can assist you too. As per the needs of your marketing you can run the platform according to that.
We have a very good example to share
For the past 6 months, your marketing team has been sharing the content on social media platforms like LinkedIn for lead generation purposes. But you have seen that a few times that posted repetitive content. This results in less engagement from the audience towards your post and it can make a bad impression on your valuable audience. The audience doesn't expect repetitive content from any business that is shining like a star on any social media platform. So here the Editorial Calendar is a perfect choice. It cuts down the error and makes everything well-planned. You will not get into any costly mistakes from now on.
When not going for Content Calendar
You can't see an overview of your upcoming work
Collaboration with the team might be challenging
The idea of Performance tracking fails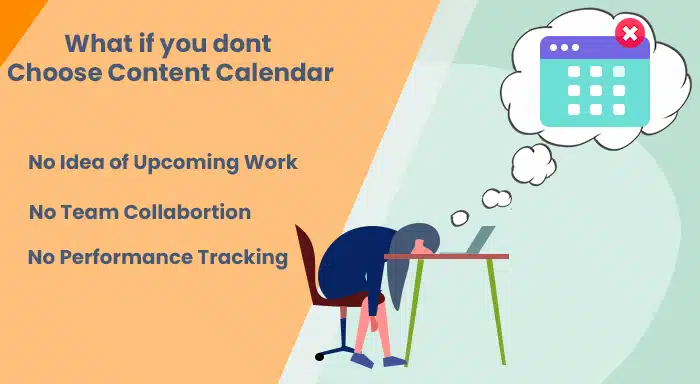 Understand the Need for a Calendar tool for Content management
Every calendar tool for content strategy is the be-all and end-all for handling your marketing work. Check out all the crucial benefits below-
Plan in advance can save your time
Your marketing team's role is to manage several effective tasks to catch the attention of your audience related to your brands and services. They are not tied to only publishing the best content on various platforms.
The company should not expect only content publishing tasks from them. But the thing is the marketing team can curate plans of content publishing in advance. They will not feel like they are behind. A user can look forward to 20-30 days as this will take the pressure off. So ready to plan in advance to stay stress-free or not?
Show awesome Creativity on social media
This is quite clear to all of you that a Content calendar resource can save a copious amount of time for every individual. When you feel like it is saving your time you can boost your creativity level. We want to say next-level creativity you can present to your audience on social media.
A bonus would be making an out-of-the-box marketing campaign to fetch an end number audience for your business. You have a proper time to ask questions yourself such as: what content does the audience love the most, what should I teach my audience, and the list goes on. Work on that and eventually you get incredible results from your audience. Will you use the best calendar tool content now?
Interested in tracking your performance?
When you keep an eye on the metrics you can get so many benefits like what changes are needed, what is more beneficial for the audience, etc. Wait; are you tracking your performance of the content on social media? If not then you are just leaving money on the table.
We are saying this because if a user doesn't know what is performing best for the audience and what is failing you are not doing your content marketing work perfectly. Tools that can genuinely measure the performance are really worth it. Adapting those platforms will uncover all the insights to accelerate your content strategy.
Keep the whole department on the same page
We have a good example to share: your sales and marketing departments work together to catch the most crucial audience for your business. So, whatever the marketing team plans for content publishing, the sales team can check out all that because the best tool of the calendar keeps every team on the same page.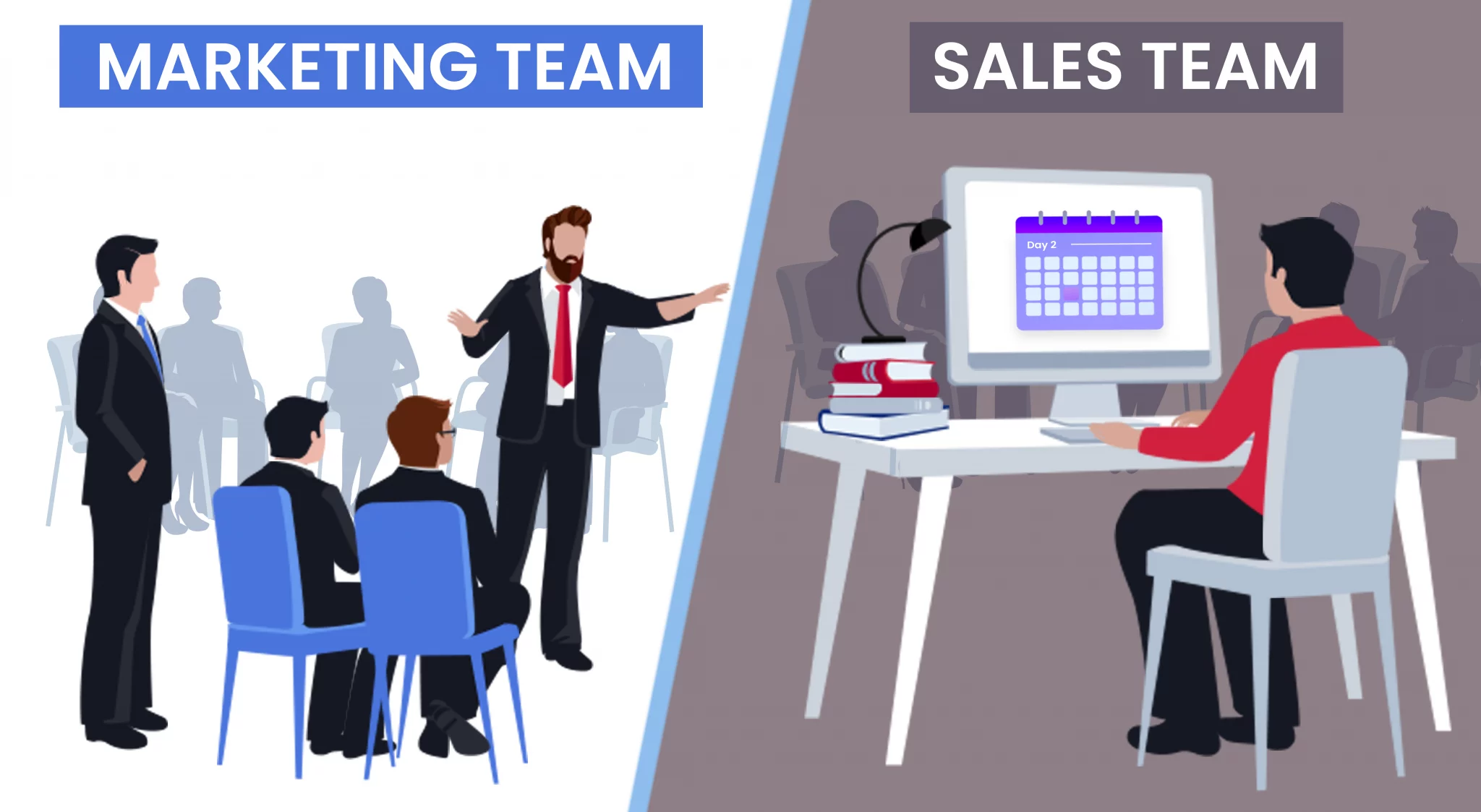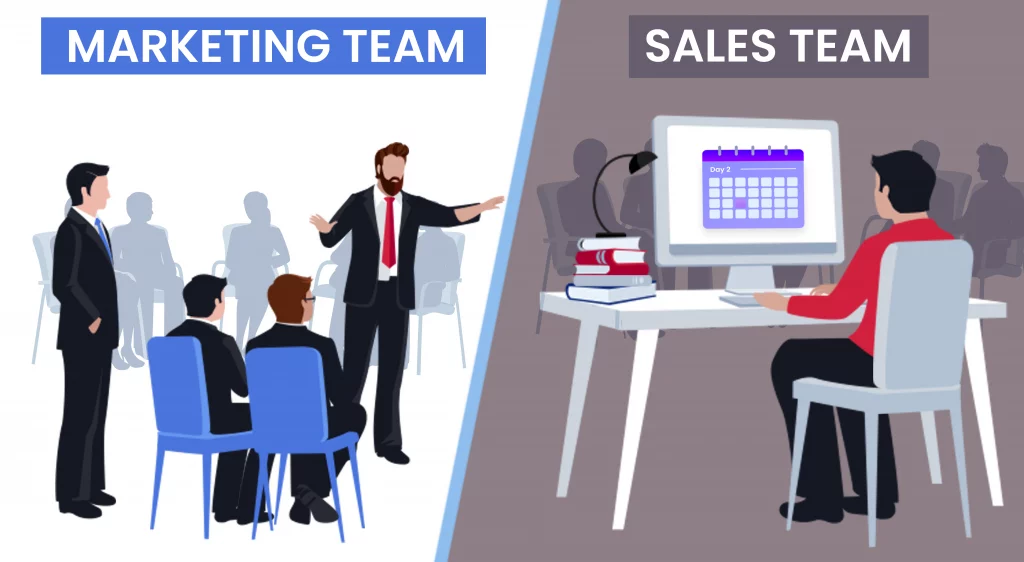 Using the Editorial calendar keeps all your department under one hood. It helps your sales team to know all the planning content and they can prepare their work for catching the pain points of customers. You can also say that executives can check out the entire plan of content publishing of the marketing team. This helps them to see whether they are performing well or need training from your side.
Very helpful for your Paid promotion
One of the most effective benefits of knowing successful content is using it for your paid social media marketing. If you are getting a successful piece of content then why not take more other benefits for your company's growth?
Suppose your marketing team gets to know that e-book content and infographic pieces get the best results (after tracking performance from the Calendar tool) and the audience finds it very interesting. Just go for the paid promotion here like with Facebook ads, Instagram ads, etc. The advantage is you are flashing the message across the audience.
What are the steps to create an Editorial Calendar swiftly?
How are you going to curate your content template for social media? Any planning or having no idea of a content calendar for social media? Check the steps below on how to create it:
Prepare your work Goal first
Your team should know the business goal and according to that, they must prepare valuable content for social media. Start with this in your calendar tool because setting goals keep your business and customer closer to each other. Like some businesses have set their goal of increasing their followers on social media or some have built a strategy to share insightful type content. But you need to make sure here that long-term and short-term goals should be different.
We researched and found so many tools in the Editorial calendar that it was a real challenge for us to choose the only one top-most for our company. It's obvious that you will not use all the tools. So, before you dive into any tool, you must check the magnetic functionalities such as custom workflows, request forms, sync with third-party, track every insight, etc. Some of you may have the demand to tag someone there, track every change, task management feature, and all. Please make sure the tool you choose must be loaded with all these for handling your content publication.
Add every important field
Ready to make your template? Do you know what fields to add here? Not yet? This step will let you know. Your Content template must entail the fields like Content title, Focus keyword, type of content, length of content, buyers persona, etc. Also, the most crucial field you must include: objective, research links, call-to-action, funnel stages, content distribution, etc.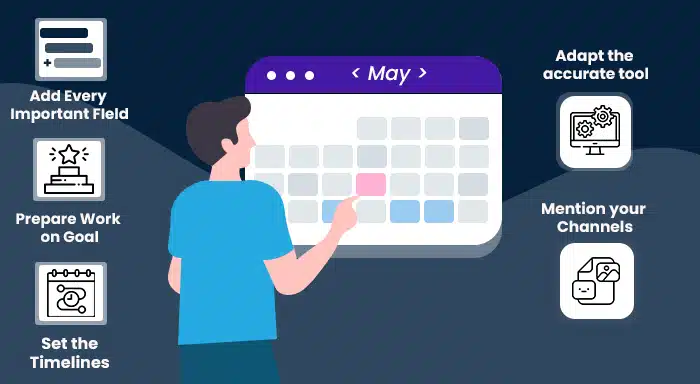 The template must have a proper list of channels where you are looking to publish your content. It's mandatory because if you give access to any other, he/she should know where to publish the content. Not mentioning the channel and giving access to them might confuse the publisher and the user can publish it on any platform.
After completing all the steps above, now your next step would be to set the timeline. Setting this will never let you go into procrastination. Set a clear deadline for every post on social media. You must communicate with your marketing team that they should follow the timeline of every single post.
List of all-powerful Editorial Calendar Tools to use
A tool that offers state-of-the-art functionalities should be in your company. The below list is full of ultimate platforms. Please check-
Businesses should choose the most versatile tool for content handling called SEMrush. This might be a question in your mind like why should I choose this or why we are mentioning it first. That's very simple. This tool is fixed with unprecedented functionalities which helps the marketers to accelerate their content template work. You can easily track your progress here regarding your template, communication functionality with your business team, team progress monitor, and much more. Ultimately, the tool can be easily integrated with a bunch of workflows to eliminate your efforts.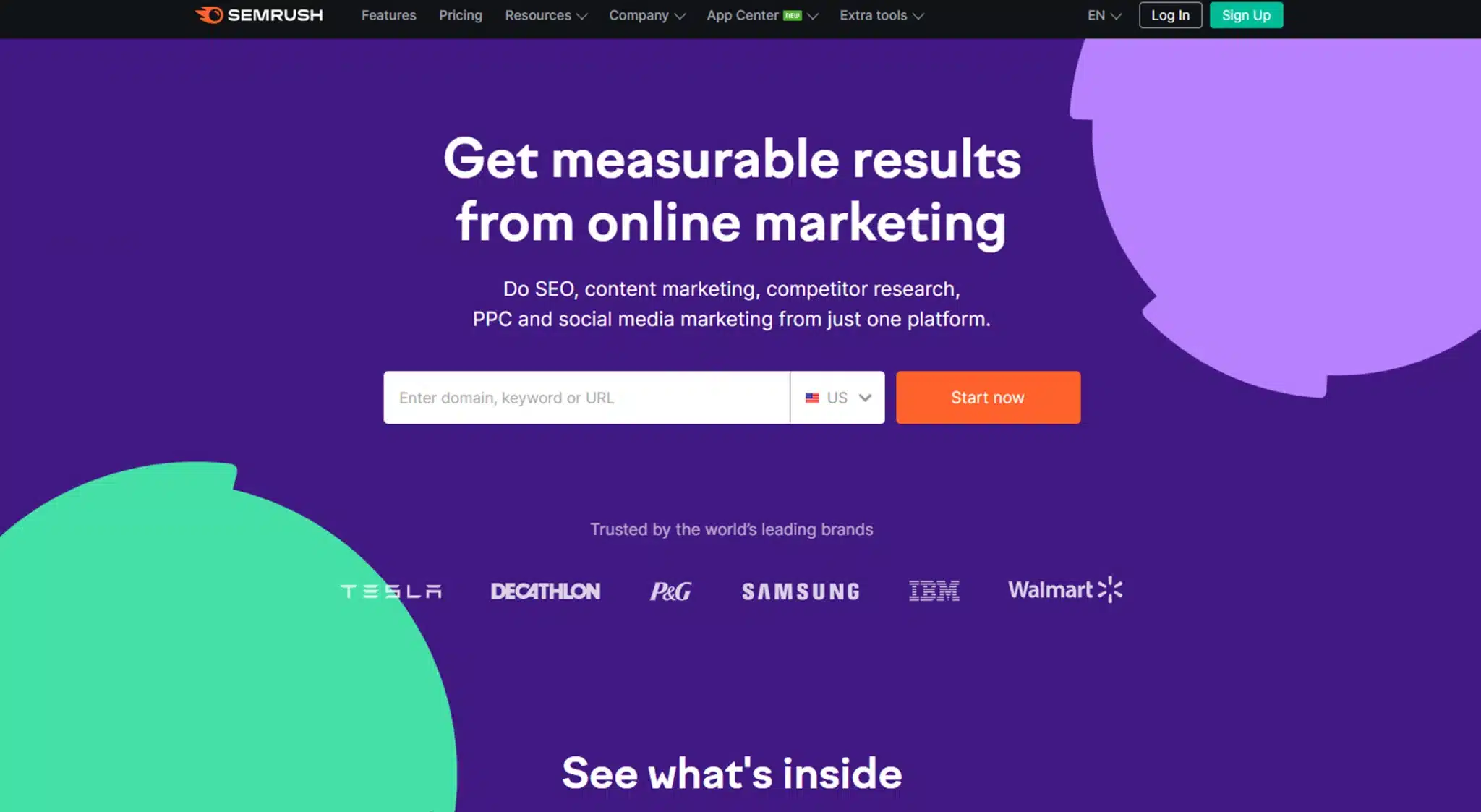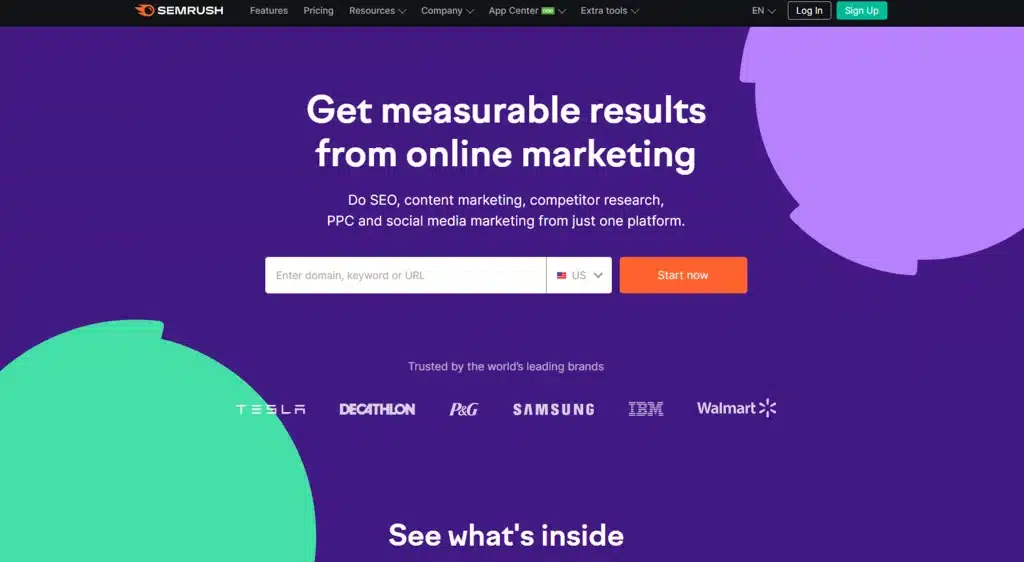 Why not start your content template-making journey with Trello? The reason why we are saying this is because the tool is cinch-to-use, quick to set up, and can customize the addons of this platform to enhance the functionality. You will see every stage here which makes it quite simple for the user to track the content. It aids businesses to move forward with the team members as managing the project and collaboration can be possible here too. A user can customize the workflow here too. There is also a built-in automation function that eliminates monotonous work.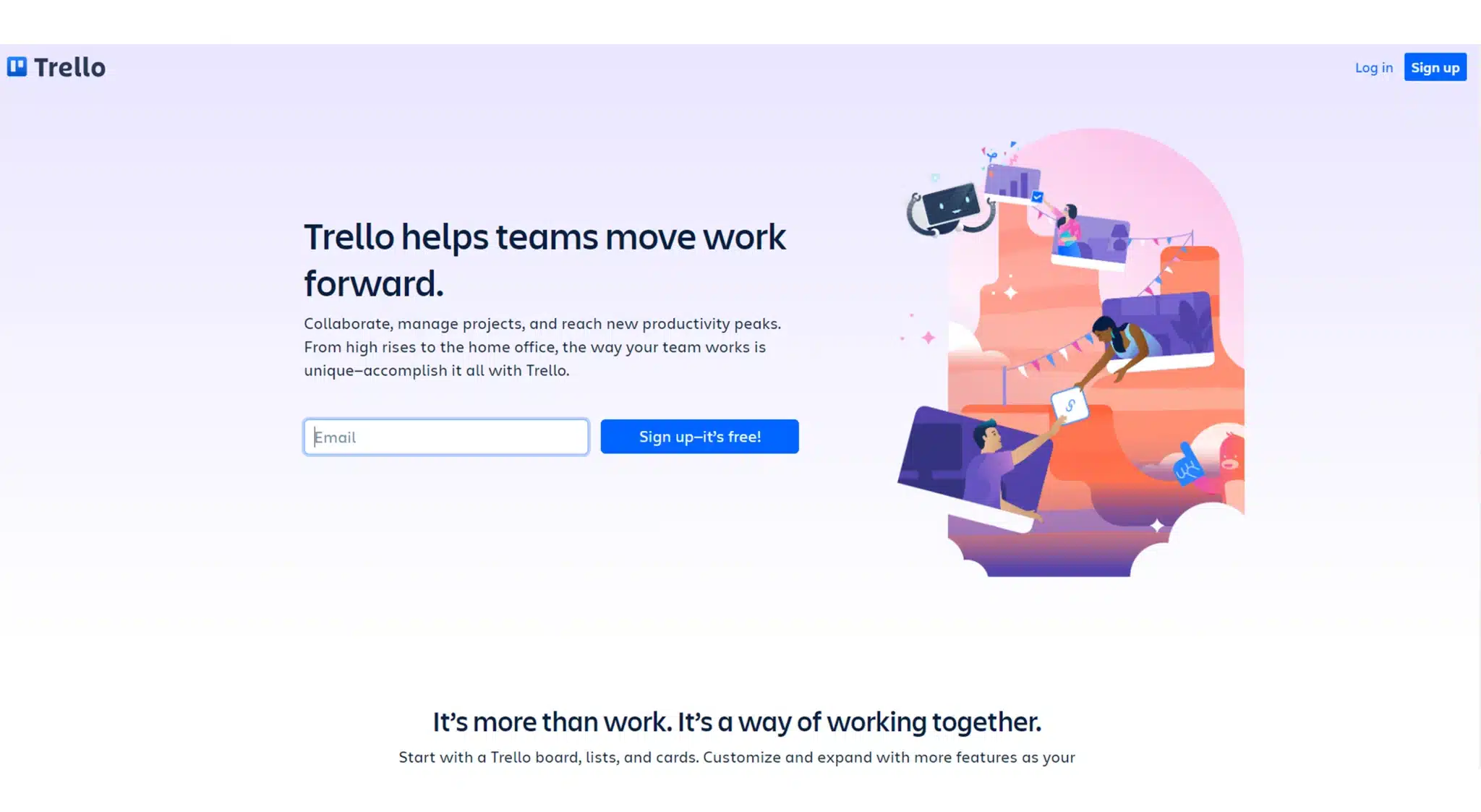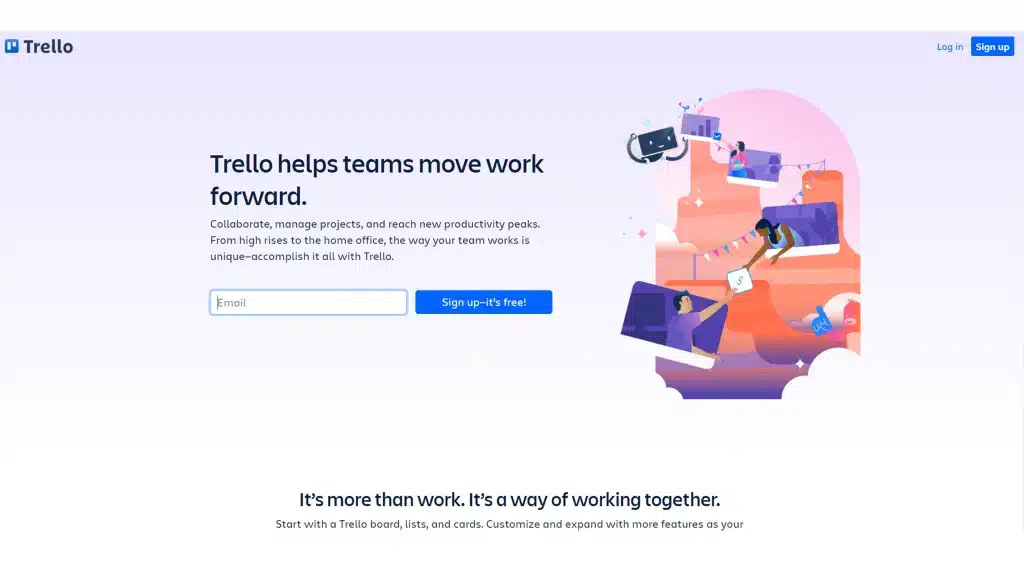 Marketers love to seek content automation-type functionality to enhance their experience. So, for that, you can convince your marketers to choose a Content Studio tool. Because it offers automation functionality in content management. It is much valuable for social media scheduling, social inbox, content planning, discovery, and the list goes on. You would love to see ultimate filters that can make your team more productive to manage the calendar promptly. Well, your team should make sure to put hands on content discovery because it will assist you in getting incredible ideas related to content.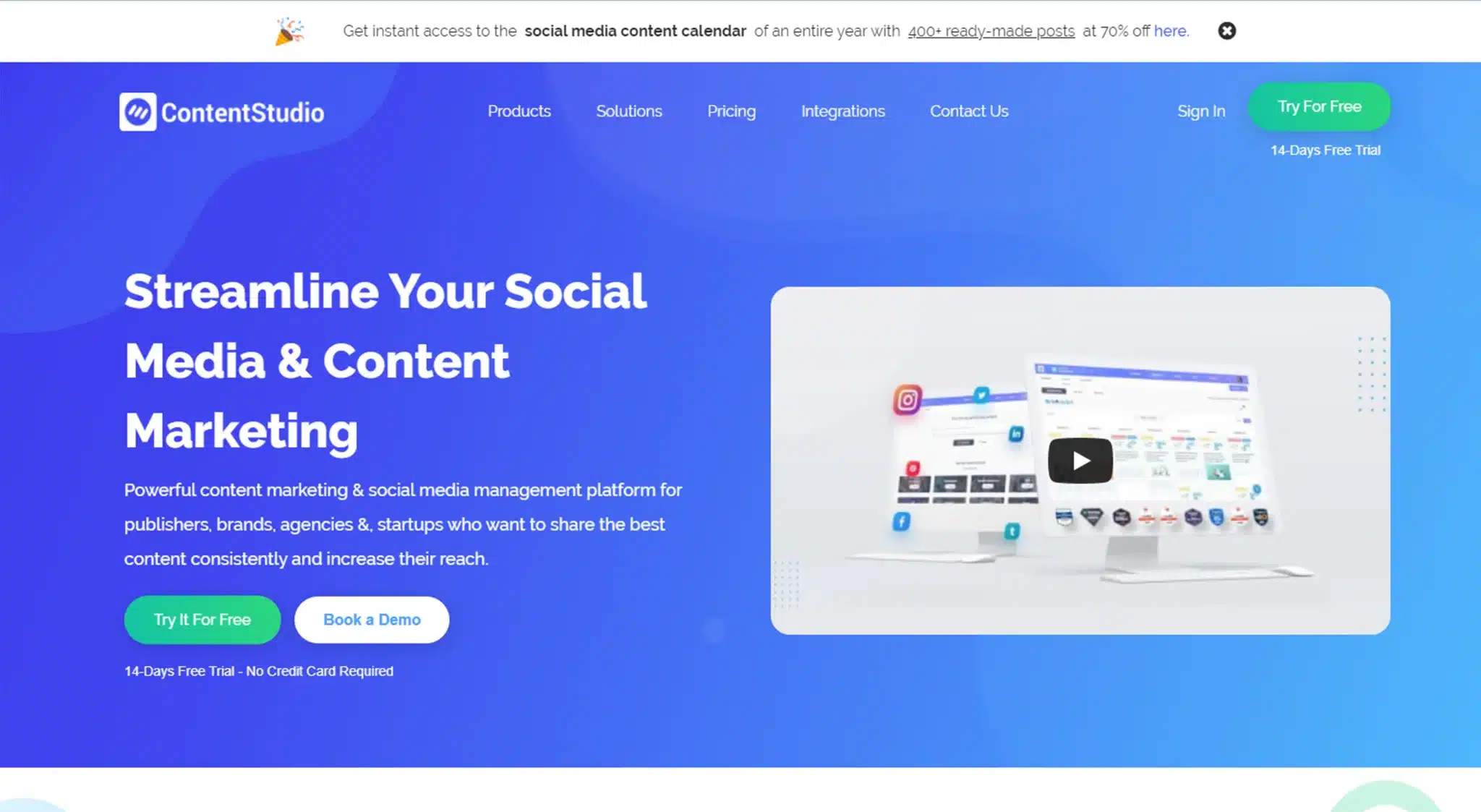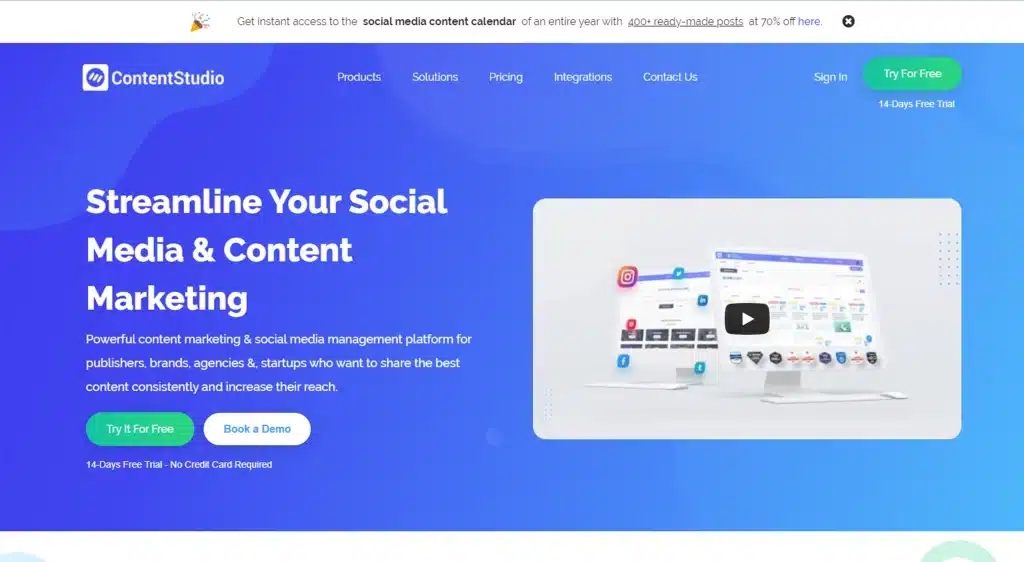 Now that would be very interesting when you take advantage of the editorial calendar in WordPress Dashboard. The only thing you need to do is just put your marketers on the tool called Strive Content calendar. One of the most interesting facts about this splendid tool is there is no need to log in from any third-party dashboard here to use the calendar. We would like to share some of its salient features: post checklist, pipelines, additional post statuses, etc. Don't worry the tool can even help you to drag and drop a calendar. If you are looking to make this tool a part of your business then let us inform you that you can even go for a Free trial of 30 days.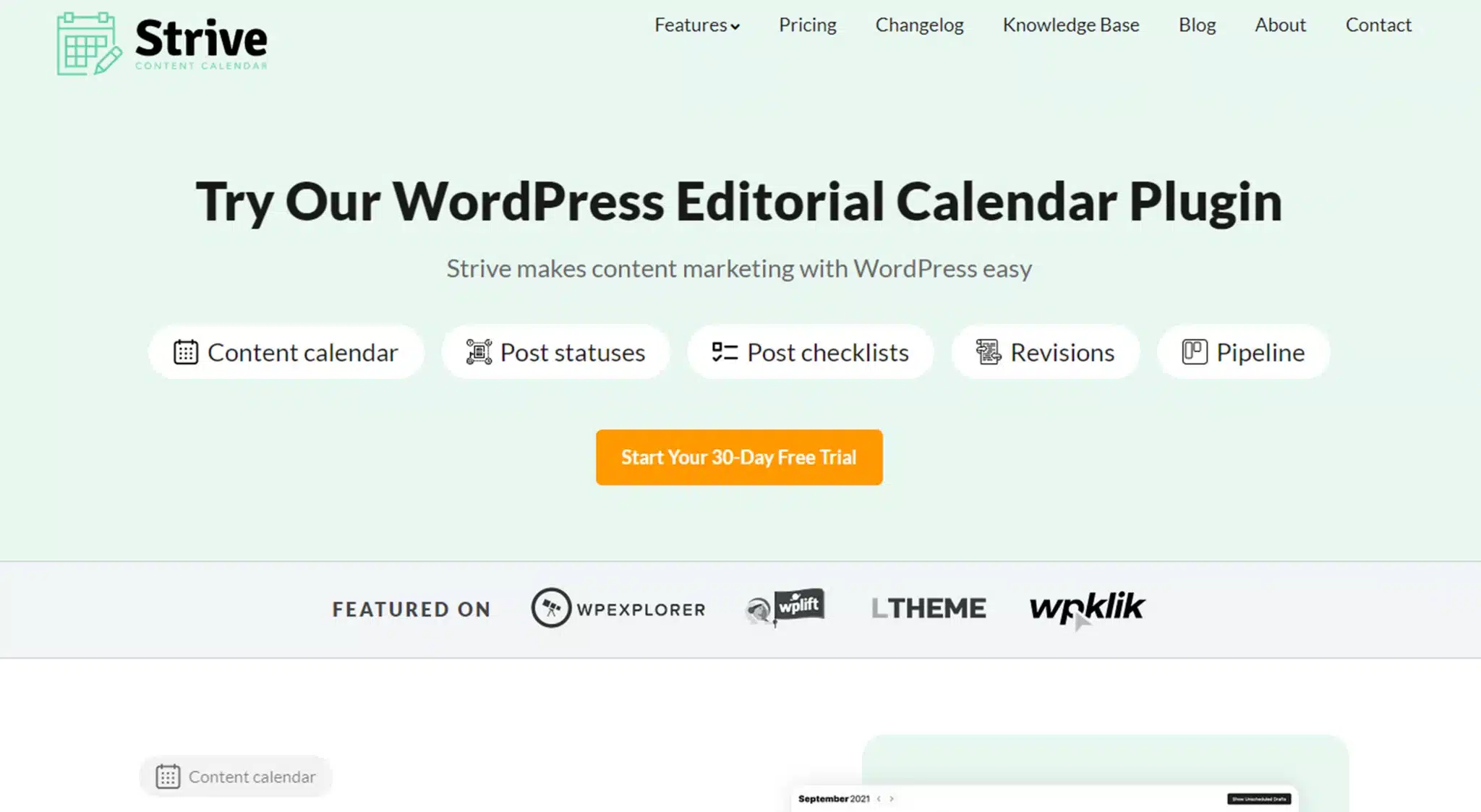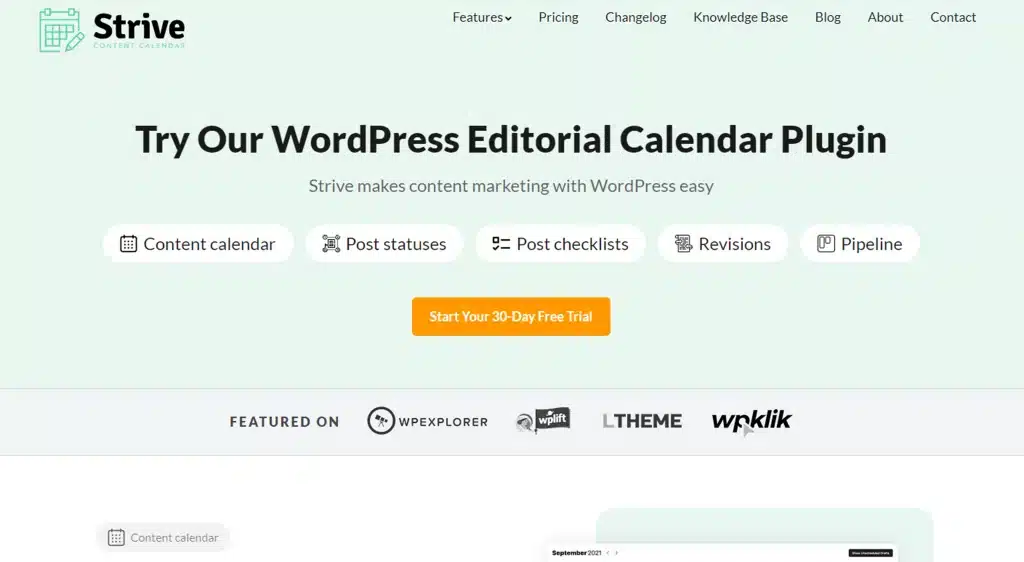 We are talking about the top 5 tools of the editorial calendar so how can we not talk about Asana software? Asana is quite popular and provides you with the best benefits like assigning tasks to the team, working with team members, etc. So many of you are curious to track your marketing campaign, so let this tool handle this to provide all insights to save your time. Have you heard about Kanban Board and Task management? Get these from Asana software to manage your content operation smoothly. Few of you are not very well aware of PRINCE2 Methodology so let us inform you that it helps in assigning the roles and responsibilities.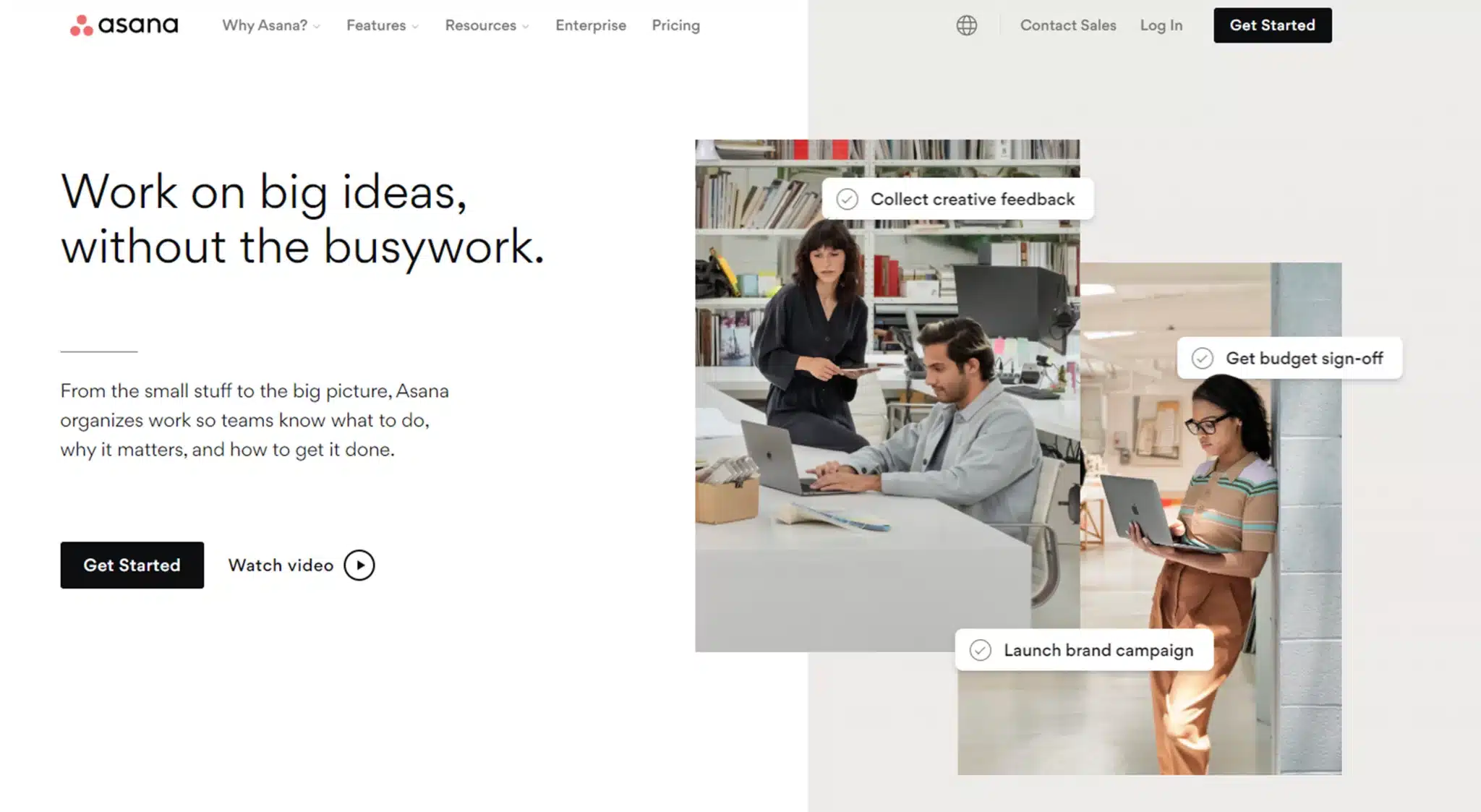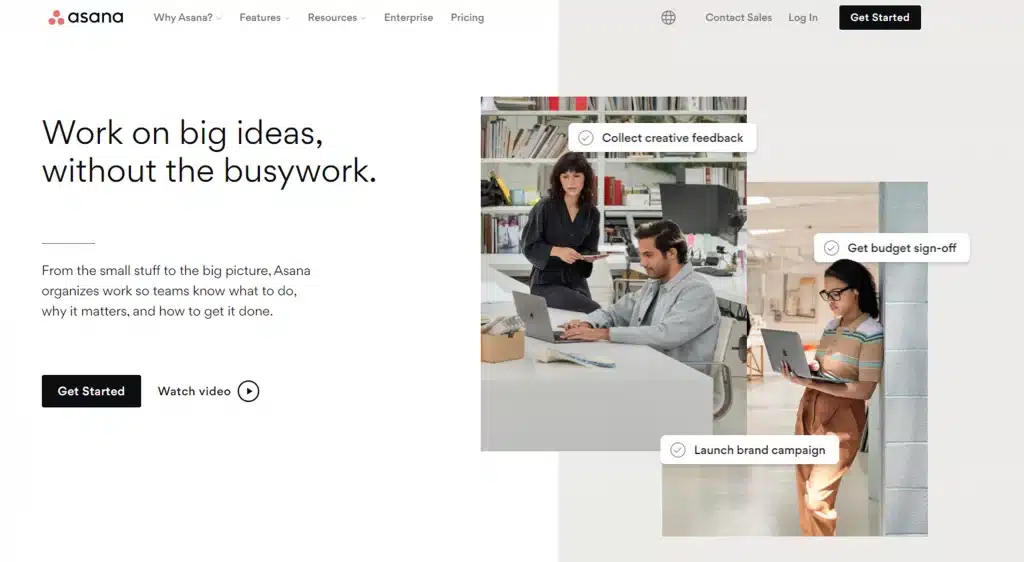 Final Recap: Hope we encourage you to strive for the best Content calendar for social media. See, tracking the deadlines, managing the content, etc are always at your fingertips. So why not handle this with ease when choosing the best calendar tool for your Content marketing strategy? Moreover, no need to search for the steps of how to create it. This blog is full of ultimate info related to tools of Content management. Choose the ultimate one and insist others do the same. Good luck!