Let the Cat come out of the Bag: if a CRM (Customer Relationship Management) Business has the best data then it can make better decisions. The Data of CRM industry is a Cornerstone of their success. An enormous amount of data you receive from multiple channels. But for gaining more understanding of all those critical data, an Analytical CRM solution is unprecedented.
This solution helps to improve other operations so that dealing with the leads will never be a challenge. But what it is and which CRM system with Analytics is better to pour dollars into?

What is Analytical CRM?
This solution is playing the role of a Back-end job where it collects the customer data, stores it properly, and analyzes it for better understanding. Analyzing sales, marketing, and other department data gives insights on where to pay more attention and where to avoid. It means a clear picture in your mind of who is going to assist you, who is going to revolutionize your company, and the list goes on.

What's the Actual Benefit to your firm?
Analytics in CRM gives net benefits to your business. It will help in Customer acquisition and smooth Data Management. And one of the ultimate advantages: Customer Retention. The reason is you are understanding every Customer's behavior and you are providing what they need the most. So, CRM analytical is a phenomenal way to boost up your company's growth.

"Analytical CRM solution will never Slay your Business"

In the past, we didn't know how our SugarCRM Plugins were performing after sharing rich Marketing campaigns in many channels. This was a disadvantage for our company because we are clueless about what product audiences like the most and where they least interacted. We put so much time and money into making a campaign as we did half of the job but was not aware of the results.

Someone shared about the Best CRM Analytical applications. It was a long list so we researched and invested in a single CRM software for analytical help. This is now helping our Marketing team to gain crucial insights about our SugarCRM products. We concentrate on where to put marketing efforts and which one to eliminate from the process.
We are happy to announce that this solution aids our business to spend less money. Best of all, the Conversion rate is increasing. Because it helps to land where your products and service should be.
How this Solution is Awesome for the Sales Team?
The Analysis in CRM software is not only for the newbies but also for the professional people. Everyone needs to know where to improve themselves and their company. The goal of Sales analysis is achievable with this solution. How? It aids your Sales team to understand Sales Pipeline and Sales cycle.
They can now change their strategy (if required) and come back with the strongest way to get the number of leads. In short- this solution alleviates your efforts. Is this solution remarkable only for your present days? Not at all! This is advanced enough to help you in planning for the future about your Sales strategy. You can make priorities earlier so that you will not waste extra manual efforts in the future.

"CRM Analytical has more Sway than other CRM solutions"

This Concrete solution is Best for Channel Analysis too
To make a steady Relationship with other prospects, we prefer dozens of channels for our business enhancement. We strive for Live chat, Social media, Voice, etc to flaunt our products and service. Here the Analytical CRM system provides you with a great picture of which channel is doing great for your company.
It means where you should pay a clear look for selling something. Leveraging this solution will help you to know where leads interact with you the most. Because your business team will keep extra attention there rather than putting manual efforts somewhere else.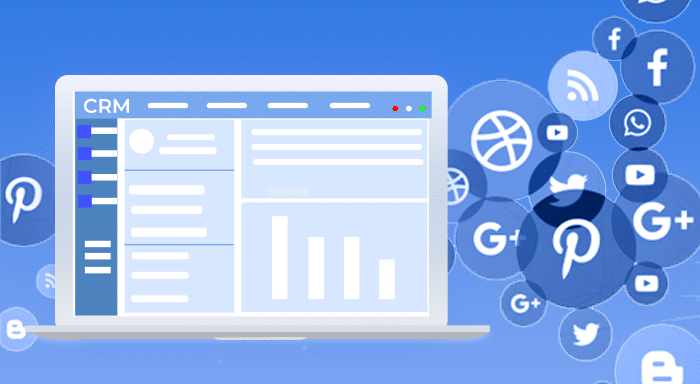 Seek Customer Preference advantage here. This solution helps you to know what customers love the most and their dislikes as well. Communicate with them in your own way to make an ever-lasting relationship. Time to give delightful experiences to the customers.

This Solution is an Opportunity for improving Customer Service
To outgrow your company, the most important thing to know is whether your customers are satisfied with your business products and services or not. You are looking to forge a strong bond with them so you must be aware of the services you are providing to them. And they get what they are looking for or not. But if you have the solution we are talking about will help in opening a box to know where the team needs to concentrate more and more.

But this is not the only benefit. It can also help you to reduce the expenses that you are paying for giving customer services. It even breaks the wall between your business and Revenue. Better ROI is a signal of better growth and development.

8 Top CRM systems to get analytics service for Development
Before you get distracted by all Bells and Whistles, read out all these CRM applications that are rich, intuitive, and Greatest for today's business.
A world-class Inbound marketing platform for every company. HubSpot is renowned to provide lots of features to help companies to shine like the sun. This software of CRM provides analytics and reporting metrics to know where your business is currently standing.
Planning to curate a Marketing Campaign? The success of your campaign can be easily measured from this CRM application. Additionally, it allows users to plan for new strategies for the future sharing process with the audience.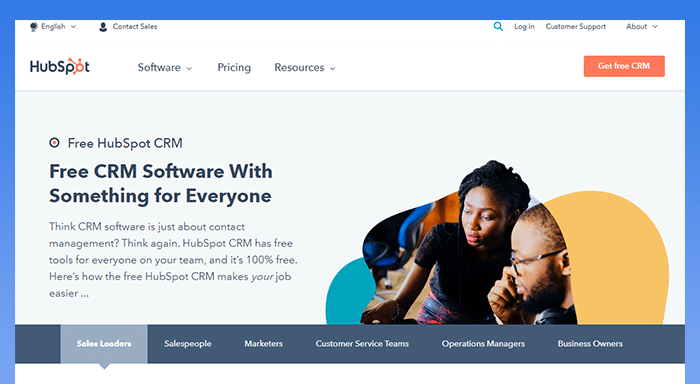 Many of you are not aware of the real fact that Einstein is the analytics tool of Salesforce. It works in Marketing, Sales, and Service Cloud. Curious to know about the functionality you can grab from it? Ready?
The Salesforce platform for analytics uncovers first the most crucial task for your team. It will be simpler for users to track other metrics such as KPIs. Companies can make decisions according to that for handling every operation. Salesforce CRM provides a "Storytelling" function. It will generate the graphics and slides automatically to save copious amounts of time for users.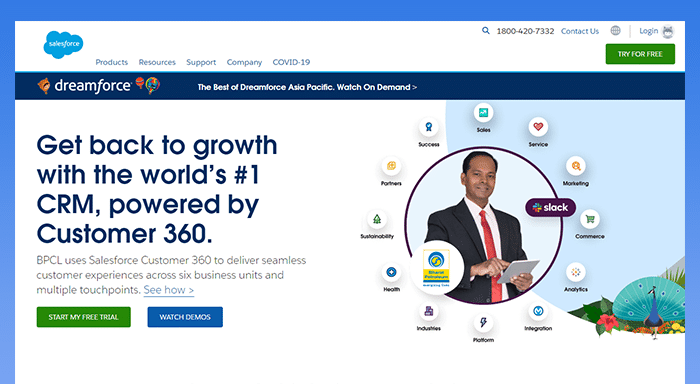 The quality of this Great CRM software is it syncs with multiple CRM tools that are user-friendly such as Salesforce. Did you all know the Benefits of Google analytics? Well, now it is cinch for your company to use because you can sync it with Grow CRM software.
Seek all crucial information and then store it in your respective CRM tool. This makes your business team task simpler because there is no need to switch many tabs simultaneously. Grow is also known for Full-stack Business Intelligence software in the market. "Grow" can even provide you with a Free Trial service.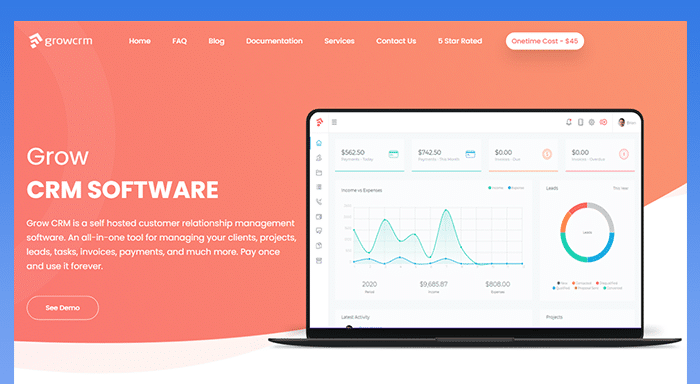 No piece of knowledge on Code? No fret because we are going to explain what you know about the Creatio CRM application. Another great Analytical CRM tool. It is special for all businesses who are looking for business automation and you don't need a code for that.
Analytics tools are there plus modules for both the Sales and Marketing departments of every firm. To get customer database analytics, you landed in the right place because Creatio is awesome. Sales teams can know the data and make decisions to change the sales pipeline for upcoming operations.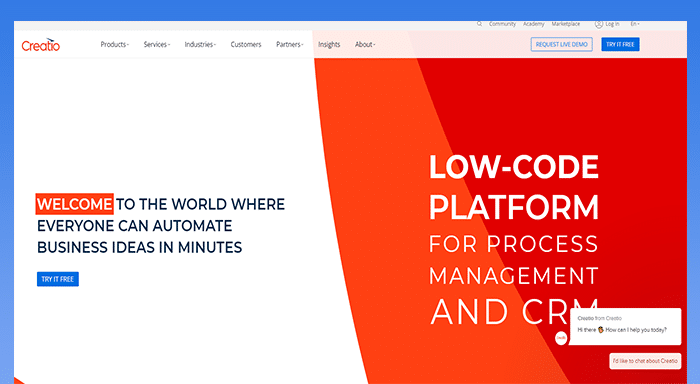 Having strong Marketing automation functionalities is a gift to small and large-scale industries. Insightly is an unparalleled tool of CRM that is embedded with multiple analytics functions for your Marketing team.
A great idea to run your Powerful email campaign here because its analytics helps in making you aware of where to share the most. Remember: flashing at the right place is always advantageous to companies. Insightly also has a visual Dashboard that is properly structured to see everything clearly. The Pricing starts from $49/per month.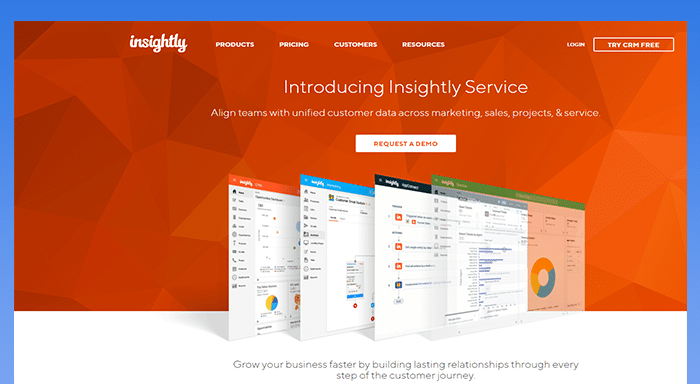 Get some basic analytics for your business. Bitrix 24 is built especially for the Marketing and sales department. This affordable CRM software is for businesses of all sizes. You can map the customer journey from here. From their starting data to closing the deal, all data will be in your hand.
Bitrix 24 is superlative for analyzing the data of social media platforms like Instagram and Facebook. The recent feature the tool introduced is File Management Interface. Bitrix 24 can even offer you a Free version. The Pricing of this CRM tool starts at $39/ per month.

Derive insights from every customer's touchpoint when using the worthy CRM tool called Freshworks. The analytical tool of this software is Freshworks NEO. You can grab the entire lifecycle of your customer to make a stronger decision for your business development.
Informations like their Pain points, what they need, what they don't want, and much more. Present to them to drive more revenue and growth. The special quality of this CRM is you can dig into detailed insights to make business decisions. Freshworks has a Dashboard that is clear and user-friendly. It also has some Free versions for the audience.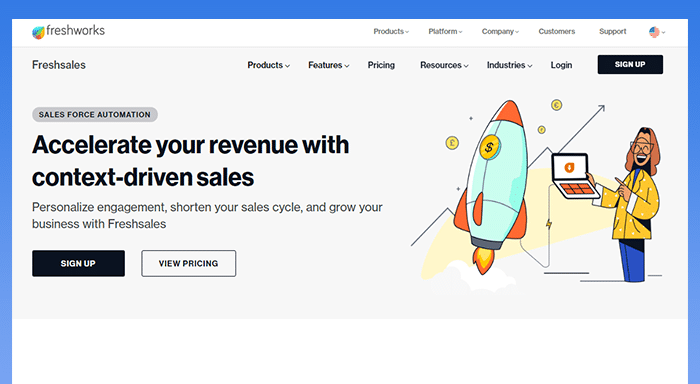 Customer support service companies if need a great tool to outgrow their company then they should pounce into the Zendesk app first. For the analytics service, it introduced Zendesk Explore for your business. No matter how important data service and support operations are, this software can pull out every piece of information for your team.
This increases the chance to improve customer experience and share ultimate services all the time. You must also check the slick Dashboard that assists you in tracking the KPIs. The Pricing of Zendesk CRM software starts at $49.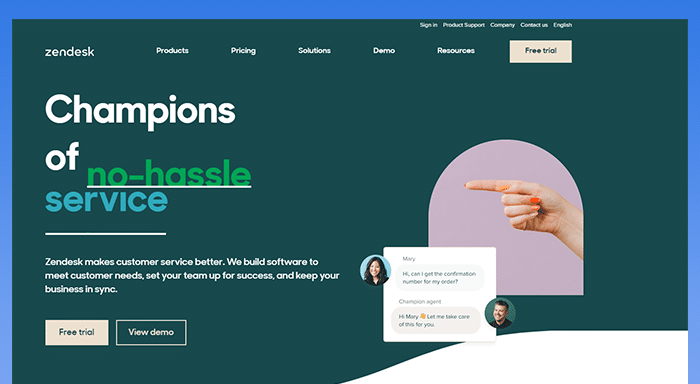 Final Synopsis: Do you think these Analytical CRM tools evoked interest in you to put investment over here in lieu of something else? If yes, our mission is complete. This ultimate solution is so powerful that it gives more revenue and development to your firm. What else a company needs? A never-dying goal of a company is making long-lasting relationships with customers. Why not make it with the help of this solution? Endless benefits it has, so without wasting any time you know where your business should invest one. Good Luck!