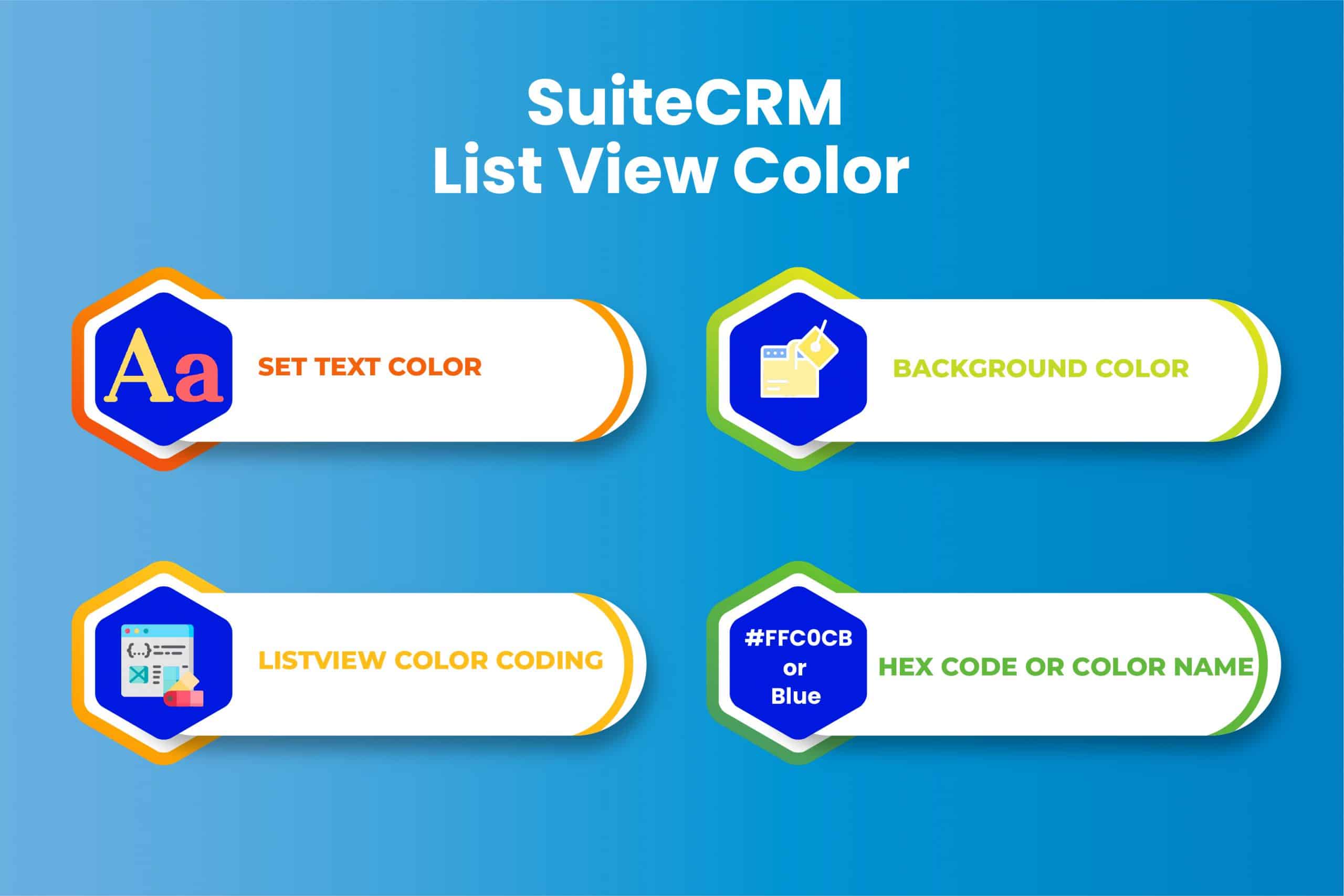 SuiteCRM ListView Field Color is a free SuiteCRM plugin. Using it you can assign text as well as background colors to various fields in SuiteCRM. This plugin is helpful if you want to set standard color codes for various operations and stages in your CRM software.
Some of the use cases of this SuiteCRM plugin are Opportunity Stage Tracking, Customer Support Ticket Priority, Project Management (color-code tasks and milestones), Contact Engagement, Payment Status (paid, overdue, pending), etc.
The SuiteCRM ListView Field Color plugin's flexibility can be applied to a wide range of modules and fields, enhancing the usability of the CRM system and enabling more efficient data interpretation across various business processes.
Real-life Example
The Sales Team uses SuiteCRM to manage their leads and monitor their progress through the sales pipeline. The SuiteCRM ListView Field Color plugin allows them to visually differentiate leads based on their status, making it easier for them to quickly identify important information at a glance.
Let's say the Sales Team has four different lead statuses:
New Lead – Green
Contacted – Blue
Follow-up Needed – Orange
Closed-Won – Purple
This visual cue helps them prioritize their tasks and focus on leads that need immediate attention.
Features of SuiteCRM ListView Field Color
Set Text Color:

You can set any color to any SuiteCRM field based on the value of the field. For example, you can set different color for each lead status; New-Green, Closed Won-Blue, etc.

Background Color:

In addition to the text color, you can change the background color of the field as well.

ListView Color Coding:

The color will be visible in the list view of SuiteCRM.

Hex Code or Color Name:

You can set color using either hex code or directly entering the color name.

Custom Module and Fields: The plugin works for all custom modules and fields.