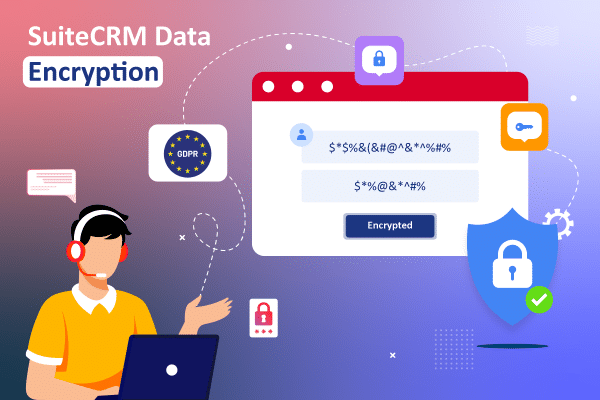 SuiteCRM GDPR Compliance
Automatically save encrypted data in the database

Become FIPS and GDPR compliant

Protect data with application-level encryption
Supported to All SuiteCRM Versions
2 Licences ( Production and Development )

Free Support

Unlimited User
Screenshots
---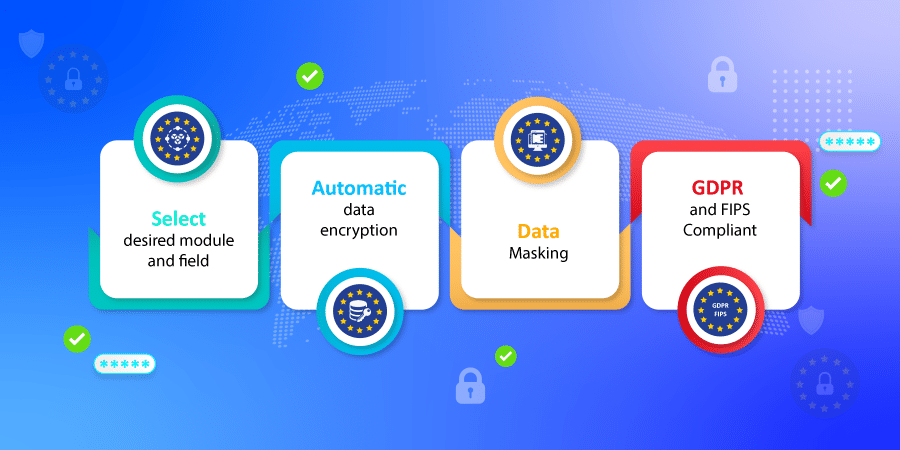 A business should always use encryption technology to protect customer data in unforeseen circumstances like database breaches. Having data encrypted also makes sure that your company complies with data protection guidelines such as GDPR (General Data Protection Regulation), FIPS (Federal Information Processing Standard), CCPA (California Consumer Privacy Act), etc.
SuiteCRM Data Encryption plugin converts original sensitive data into an unreadable version of the data using complex algorithms. Encryption provides an extra data security layer by limiting data loss even if access controls are bypassed.
Use Case: Suppose a database gets compromised and a hacker breaks in and obtains sensitive data, that stolen information will still be unreadable and useless because it's encrypted. Encrypted contents are basically unreadable for third parties who should not have access to data.
Features of SuiteCRM Data Encryption
Data Masking:

It means you can encrypt the sensitive data in the database but authorized users will still be able to view the readable and usable data. The information will be unaltered on the front-end user interface.

GDPR and FIPS Compliant:

This plugin is developed by keeping the data processing guidelines of GDPR and FIPS. Article 32 of GDPR mandates the encryption of customers' PII (Personal Identifiable Information).

Compatible with Custom Modules: Just like all our plugins, data encryption is also compatible with custom as well as core modules in SuiteCRM.
Video
---
Reviews
---
All Add-Ons are life time purchases, there are no recurring/hidden charges