Salesforce Prices For Commerce Cloud
---
Salesforce Prices
Salesforce Commerce Cloud is an ideal platform that includes all the necessary tools for a vigorous commerce experience. Salesforce commerce cloud has become the first preference for multinational organizations that are seeking multipurpose solutions with a unified approach.
GMV system is used by Salesforce for the Commerce Cloud pricing. The percentage of gross product sold is calculated in a specific period of time. Which means a certain percentage of your sales is shared with Salesforce.

Salesforce Pricing cloud has 2 options, Salesforce B2C Commerce helps in optimization of your digital store for the convenience of the shoppers and the customers with faster order processes, personalized merchandising, social extensions.
Salesforce B2B Commerce assists in B2B function optimization, enterprise-level complexities, resource allocation, and cost reduction. For more information on Salesforce B2B Commerce contact us.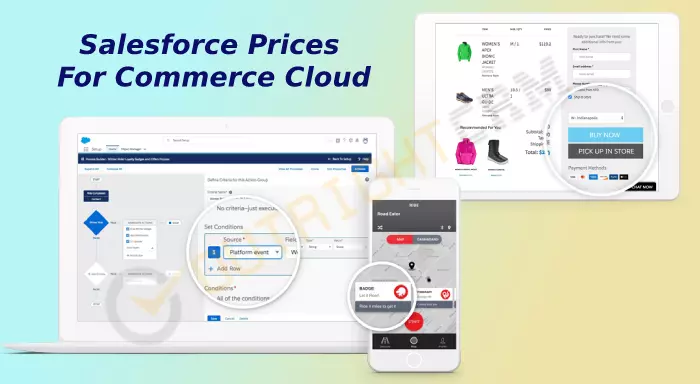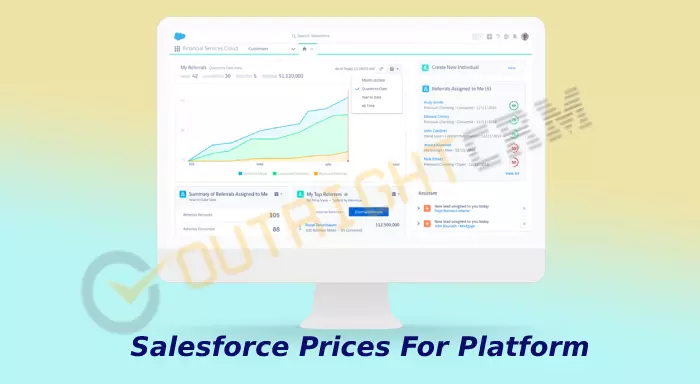 Salesforce Prices For Platform
For vigorous and comprehensive CRM for business process, employee and app. Organizations should go for the Salesforce platform. It consists of 4 variants of the platform, that are available with Salesforce pricing plans.
Employee App Starter

Mobile Development Kit
Custom app development – 10 objects per user
Cloud Database
App Development with Lightning
Salesforce Identity
Community for employees
Task and Event Tracking
Knowledge Base
Employee Apps Plus

Integration via real-time APIs
Salesforce Identity
Native Collaboration
Assets and work orders
Customizable Reports and Dashboards
App development with Lightning
Custom app development – 110 objects per user
Employee Cases
All Employee App Starter features included
Heroku Enterprise Starter

Salesforce data synchronization
Trusted application operations
Resource utilization management
Fine-grained access controls
Enterprise account team
Services add-on ecosystem
Salesforce Identity federation
Team and user administration
Support for open-source languages
Smart containers and elastic run time
Platinum Unlimited – Available on demand

Salesforce Identity federation
Salesforce data synchronization
Essential add-on
Postgres database
Heroku Enterprise
Lightning Platform
Lightning custom apps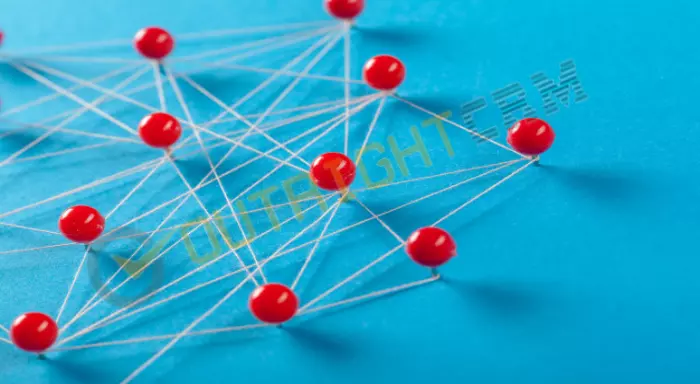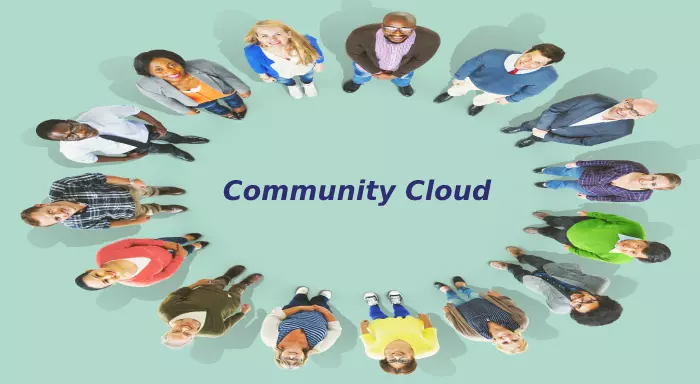 Salesforce Prices For Community Cloud
Customer community: Provide your customer with the ability of self-service, organize your customer management operations and raise the standard of your customer relationship to new heights. The customer community assists you in developing the community you wish to build. The price depends on the usage, it also includes a search engine optimization, community management, 10 custom objects in salesforce platform and lightning community templates. That can be customized to align with your organization.

Partner community: Manage your distributors, resellers, and agencies with a partner community that enables salesforce automation, mass emails, data sharing, content libraries and campaigns.

Employee's apps and community: Increase productivity and engagement at the small price of 25 euros per user for each month. Along with the features of the customer community, you also get role permissions, API services, chatter collaboration, and community management.
Enhance the potential of your Salesforce CRM with the incredibly fast Salesforce lightning. It is available in different alternatives each comes loaded with more functions and features to assist you in increasing your business productivity.

Salesforce Prices For Lightning


Lightning Platform Starter: Platform starter is a standard version that comes equipped with Lightning flow automation, 10 custom objects, and lightning app builder, with some more features that allow integration with third-party apps, collaboration within the organization, custom mobile apps and makes customer interaction more efficient.
Lightning Platform Plus: Platform Plus is an advanced version that comes with the existing features from the Lightning Platform Starter and 110 custom objects. It also comes loaded with the Lightning Console Bundled in it and customizable reports, task management features, contacts, and account features.