Businesses are getting Bespoke CRM solutions by investing in under-rated software called SuiteCRM. One of the leading CRM systems that can help you to blow your competitors out of the water. Through its Latest SuiteCRM 8 version, every operation of a business is cinch-to-use. But are you facing difficulty in downloading and installing it on Windows? If yes, this blog may help you to follow the right steps to complete the process.

PreRequisite:
PHP: 7.3, 7.4, 8.0
Web Server Apache: 2.2, 2.4
Database MySQL: 5.7, 8.0

Browser like
Chrome: 90+
Firefox: 90+
Safari: 14+
Edge (Chromium): 89+ 

Note: You don't need to install Angular CLI, Node.js, and yarn in SuiteCRM 8 version. You will get all these automatically with the latest version of it.

Before going to install SuiteCRM on Windows, first "WAMP" or "XAMPP" should be installed.

What is WAMP?
A Web development platform that assists you in curating web apps with the help of Apache, PHP, or MySQL. It manages all these top-notch services and uses VirtualHost as hosters.

What is XAMPP?
A Free open-source platform that supports Apache, PHP, or Maria DB. It is not only available for the Windows operating system but also for Linux as well.

Like if you go for the WAMP Web server then you need to follow these steps:


To paste this File after installation, Go to Local Disk, select Windows, and paste the file in System 32, System, and SysWOW64 Folder.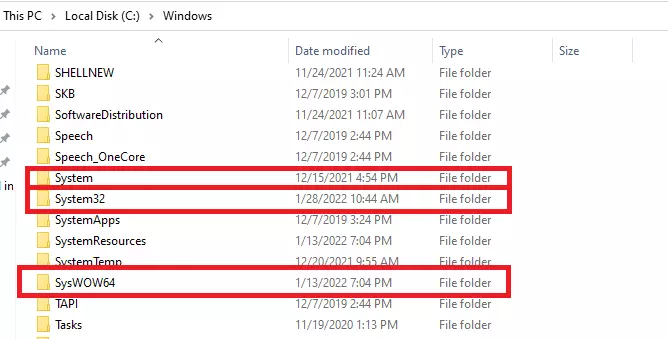 Go to Desktop now and select Run as Administrator on the WAMP app.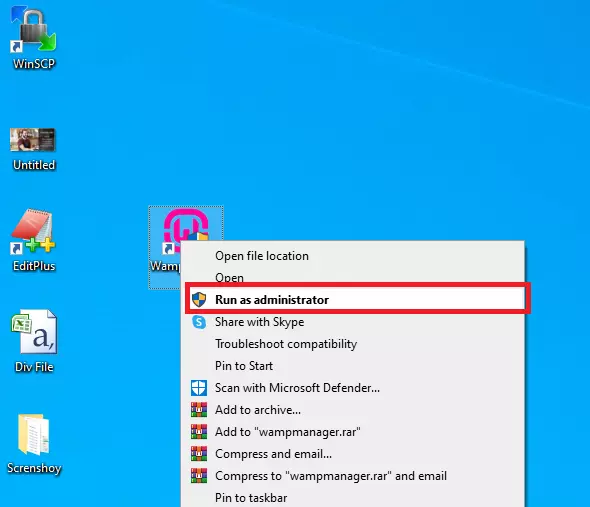 After the successful Installation of WAMP, Open "Local Host" on the Address bar.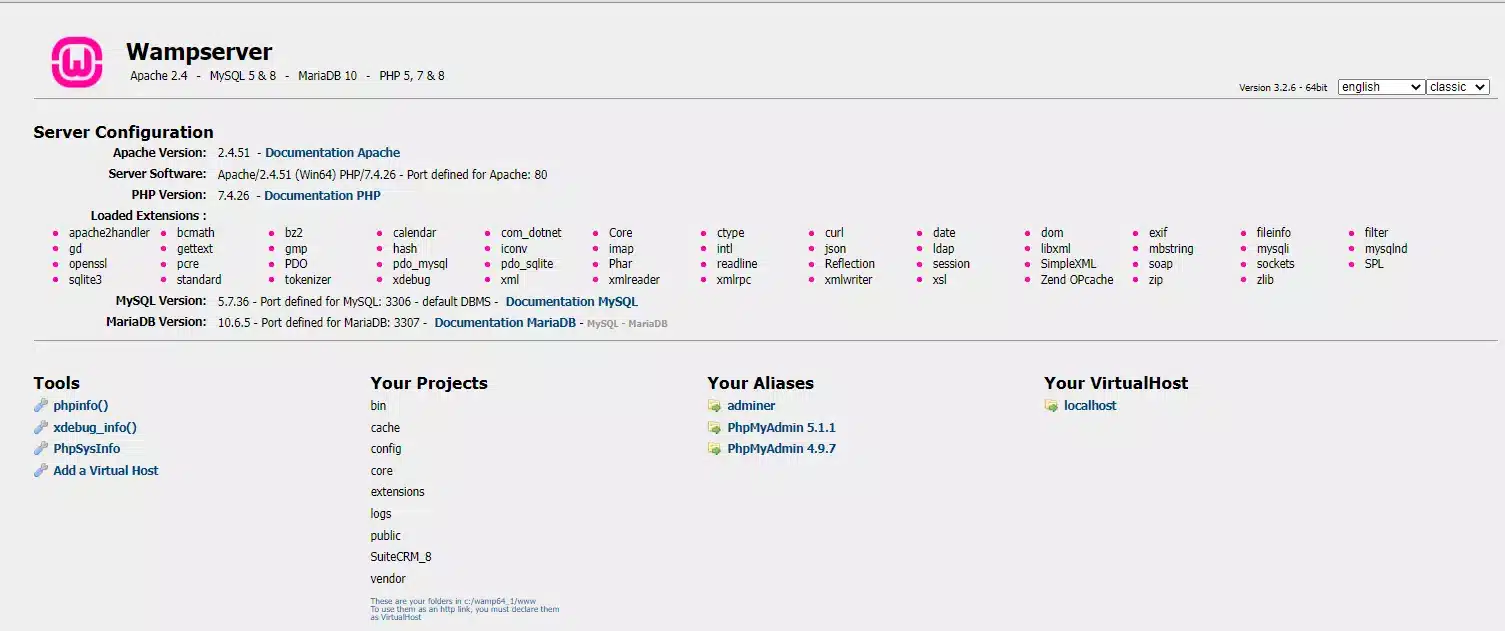 Open http://localhost/phpmyadmin/ on the next Tab. You will get the credential called "Root" to Log-in. After Log-in, you can change the Database Credential too of SuiteCRM 8.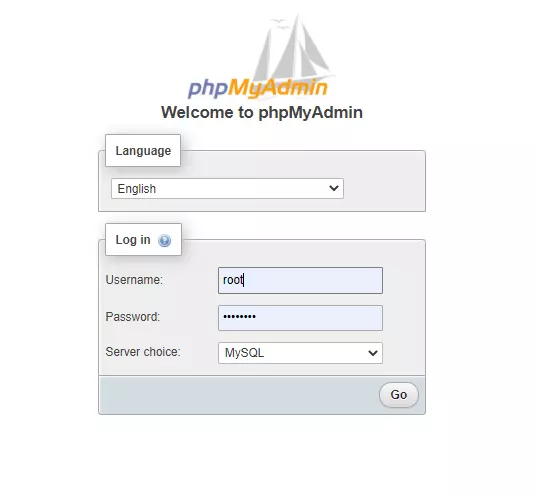 "For the XAMPP Web server the process is the same, but the only change is you need to Install the msvcp120.dll file."

Installation Guide of SuiteCRM Version 8 on Windows OS
Now after completing the above steps, let's start the SuiteCRM Installation guide on Windows operating system. Here we go-

First, you need to visit the SuiteCRM website and download the 8.0 version or any later version.

The second step is to go to the WAMP folder and open the "WWW" folder. You need to paste the downloaded file on SuiteCRM_8 File. But if you have Installed XAMPP then go to this webserver folder, open "htdocs" and paste the downloaded file on SuiteCRM_8 File.

Now, just right Click on SuiteCRM ZIP File and choose "Extract to SuiteCRM 8.0".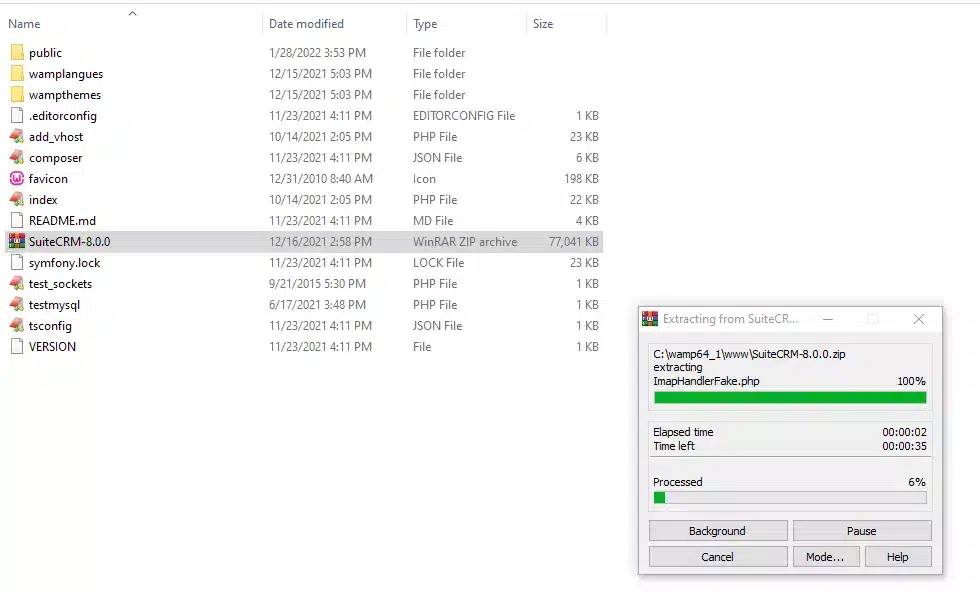 Your next step is to open the Address bar and search: localhost/SuiteCRM_8/. (This is our Filename)
Click on the "Public/" folder.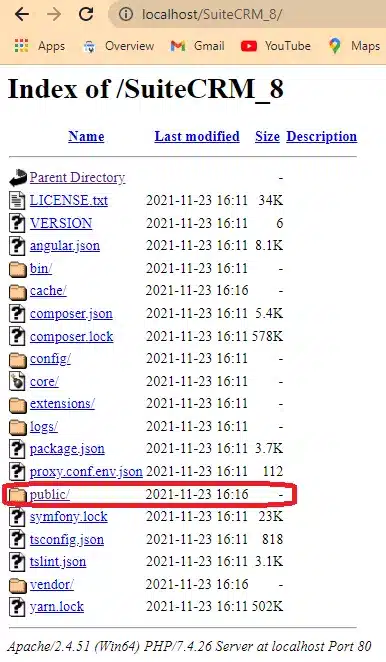 Your next step is to select the "License" option.

Click on Configuration now. Paste the URL "http://localhost/SuiteCRM_8/" on "URL of SuiteCRM Instance". Enter the credentials of SuiteCRM and other details too.

The final step is to click on Proceed. And this new version is finally installed.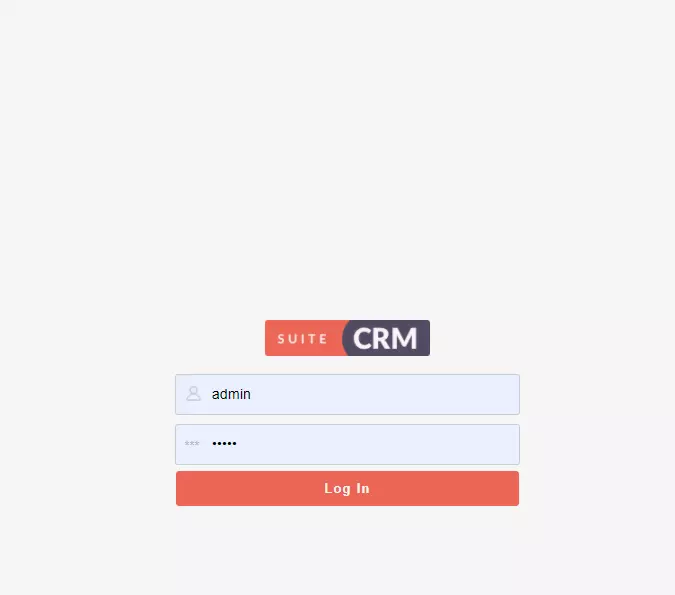 Watch this Video