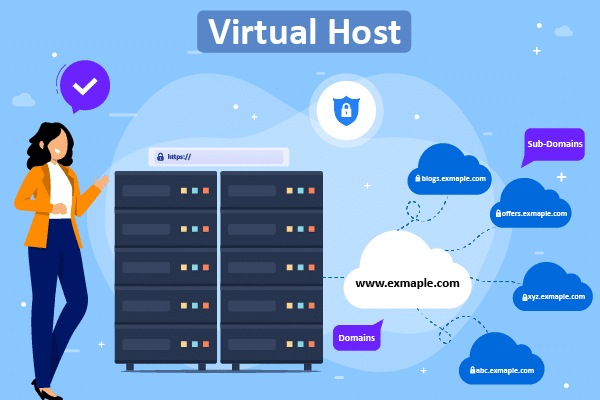 vHost or Subdomain Builder
Bulk vhost (subdomain) installation in One-Click

Automatic SSL or HTTPS enabled domains

Invalid and Duplicate domain detection automatically
2 Licences ( Production and Development )

Free Support

Unlimited User
Screenshots
---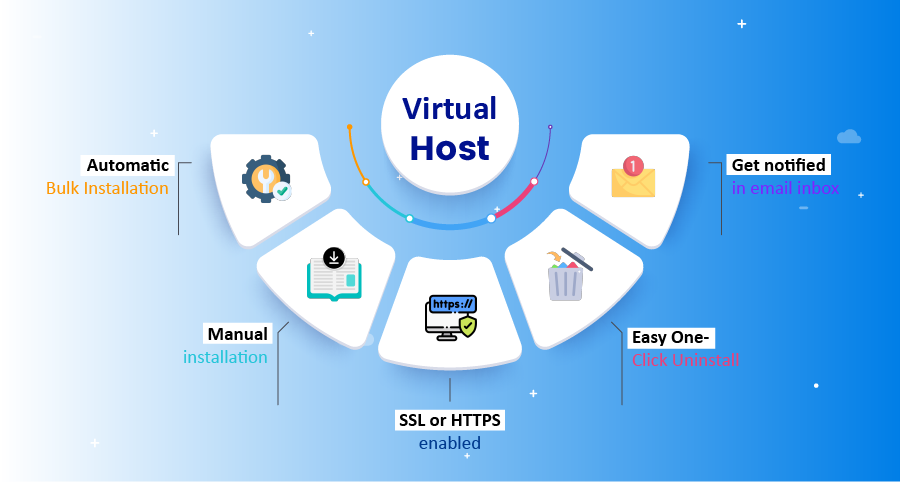 How many times have you searched on Google, "How to create a virtual host" and still not get the right and easy answer? I believe even if you got the answer from the internet, it will either be time-consuming, not straightforward, or incorrect whatsoever. The rate of this problem increases exponentially when the number of vhost (subdomain) reaches near hundred and more. To solve this problem, once and for all, we have developed a product called vhost Automation and its capabilities are boundless.
Features of vhost Automation
Automatic Bulk Installation:

This tool enables you to create multiple virtual hosts (domains) within a matter of minutes. And for this process, you won't even need to run a single line command whatsoever. Just insert all domains and the rest of the work will be done automatically.
Manual installation:

This tool also gives the option to manually install the virtual host. For just, you just need to follow 3 steps only, and in under a minute, your domain will be up and running.
Auto-Detect & Skip Invalid and Duplicate Domains:

Before start creating the virtual hosts, our tool picks out the invalid domains, duplicate domains, and domains that are not connected to the DNS. Only valid domains will proceed so there is no roadblock during the bulk operation.
Automatically Creates website folders:

In addition, to live and active domains, this tool also creates folders for all domains. And the name of the folder is the same as the website's name.
Check installed domain history:

There is a section called History where you can check when the domain was created, from which IP address it was created, and the link to uninstall it.
Not available!
Not available!
Video
---
Reviews
---
All Add-Ons are life time purchases, there are no recurring/hidden charges