Do you ever feel a little behind in your Interactive Voice Response knowledge? If yes, then we are going to level up your business communication strategy through this blog. It's all about the significance of IVR and how it is outstanding for your long-term cost-saving.
What is IVR feature?
The term IVR is a phone system functionality that enables the customers to directly interact with the computer system through voice. Basically, the feature uses the power of automation and speech recognition which makes a very simple way to get the data of a caller and route calls as per the information.
This automated system is so advanced that it can lead you the right way to reach directly to the right department with no hurdle. Well, customer service is always on the priority list of businesses. So, achieving this will never be so challenging when you understand how robust this phone system feature is for every organization.
Real-Life Example: Regarding your Bank issue, you call XYZ bank to solve it. Now you hear the voice like Press 1 for English/Hindi language, Press 2 for connecting with Manager, etc. Have you ever heard this conversation? It is an example of this rich IVR functionality. This will help the organization to deliver the best-in-class service all the time to customers because you are responding to them on every query.
Imagine when all your professional agents are busy with some other priority work and customers are calling you relentlessly regarding some concern. Will you reject their calls? A one mistake can tarnish your brand in the market. If you want to keep making long-lasting relationships with them then your company must have the "IVR" feature.
No matter if the live agent is busy. This functionality can handle all your crucial incoming calls by playing pre-recorded. The benefit both business and customer will get:
Automated customer support
High volume handling
Information handling
A most crucial point to understand between Human assistants and IVR
Well, both look for sharing delightful experiences with customers. But human assistants if they receive the incoming calls manually do all the calls. This might have to keep some priority work aside and give more attention to incoming calls.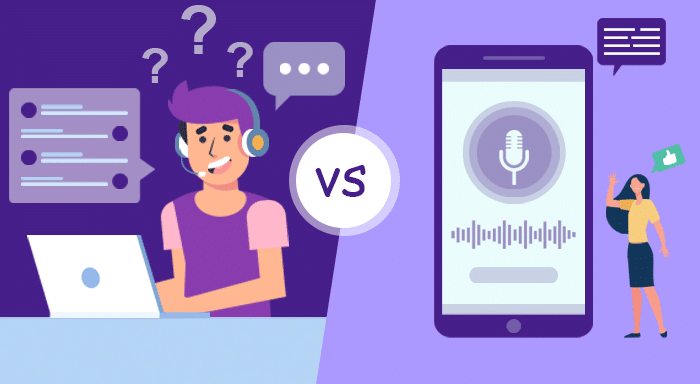 But a system like Interactive Voice Response handles via Artificial intelligence, Speech recognition, and Automation. Through these top-notch technologies, managing the calls is never so daunting. Well, by getting info about call handling under this feature your team can work on bigger picture tasks now.
How does IVR work for call handling?
To start dealing with the customer on call, you need a perfect telephony board or can take the help of the best software of IVR. You must customize the entire call recording as per the needs of the customer. This phone system technology can help you to do this.
Well, it needs a few of the most important things: telephone equipment, tools related to this technology, a database, and support infrastructure.
Many of you don't know the fact that there are two types of Interactive Voice Response.
Let's understand this type first: it has two parts so the first one is voice recognition and the next one is Dual Tone multi-frequency signaling. Like if a caller uses the keypad as per the instruction, the role of DTMF indicates between phone and computer. You can see that there is no human involvement in the call routing process.
If in need to provide the ultimate experience to your valuable customer then Advanced systems of this technology can be very helpful. It uses Natural Language Processing software and conversational artificial intelligence. This system is fast to analyze the complete phrase of words of customers. Credit here to speech recognition tech for handling this task and making it hassle-free. Questions can be answered like "How Can I assist you".
How can this feature save your Investment?
It feels like we are using an under-rated technology then it's obvious that we need to put in some hefty income. Yes, that is true about IVR as well. You need investment but in case if you think about your long-term saving then it is a superior system. A one-time investment here gives you lifetime benefits.
Has someone recommended you to hire a receptionist for handling the call? If yes then we have one cost-saving suggestion for your business. It is an Interactive Voice feature. When this feature can handle entire calls with no hurdle then why is there a need to hire a receptionist? Their hiring cost might be expensive so better not to invest when a dominant technology is ready to take calls under their operation.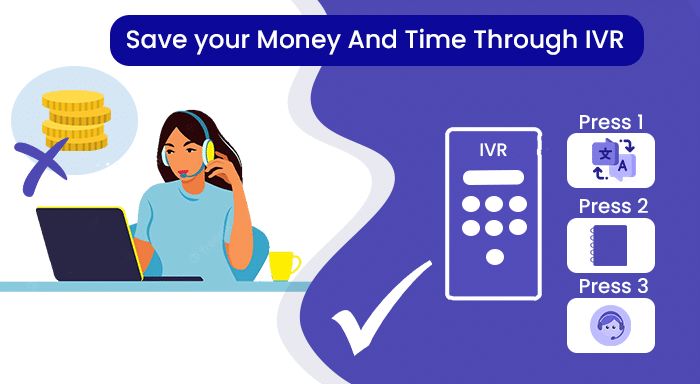 Maybe your team said to hire some of the professional agents for call handling operations. So many calls you receive so your business decides to hire more sales agents for this task. In lieu of investing in an agent you can save it and adapt the feature we are talking about in this blog. Ultimately, it frees many agents and they can keep on doing other effective tasks to grow your organization. Thanks to this phone system feature for automating several tasks to save a significant amount of time. The feature is the frontline for giving personalized service and increasing customer retention rate.
Easily inform the priority calls to agents
Agents always need to pay first attention to the priority calls so that they don't lose those valuable customers who can evolve their company. We understood that this phone system feature is mind-blowing for improving productivity, automation, and for no difficulty in call handling. But it is ultimate for sharing priority calls with the sales agent of your company. A user will get to know which call to take when.
We have a very good example to share: Suppose a sales agent needs a complete list of all those who need faster replies from their company. Getting all the vital data from Interactive Voice Response you can get to know all this. The functionality enables you to know who is calling, the reason why they are calling, with whom they are curious to talk, etc.
Do you know about First call resolution rates?
Let's clear this: First call resolution rates mean the customer problem is resolved during the first contact with the business. We are sure that you may be thinking of needing professional finesse agents to resolve this faster in one conversation. But when you invest in this rich phone system feature called IVR nothing can stop you to win the heart of your customer.
This advanced feature makes sure there are no bumps on the road and customer problems get solved swiftly so that they don't call back for similar issues. Because it shares self-help options, it reduces the need for customer callbacks. The biggest advantage for the customer is they don't need to wait for hours as the feature can route calls promptly.
Better to Integrate with CRM software
Not to mention, today every business is scaling because of adapting the rich CRM software. CRM stands for Customer Relationship Management. A great business tool to keep you up-to-date regarding customer info and will help to make long-lasting relationships with them.
What's the reason behind integrating the CRM system with this under-rated feature of the phone? Your business gets instant access to the customer info when you are on call. During the call, every insight in your hands such as last contact, purchasing history, contact details, and the list goes on.
Getting all these insights helps in dealing with the customer better. Share what they expect from you. For tracking overall history, the software CRM is a next-level tool.
Steps to setup Twilio software with IVR feature
Do you use this cloud-based communication software for conversation handling? Well, Twilio is reliable for your sales and marketing department. You must learn to set up this platform with IVR.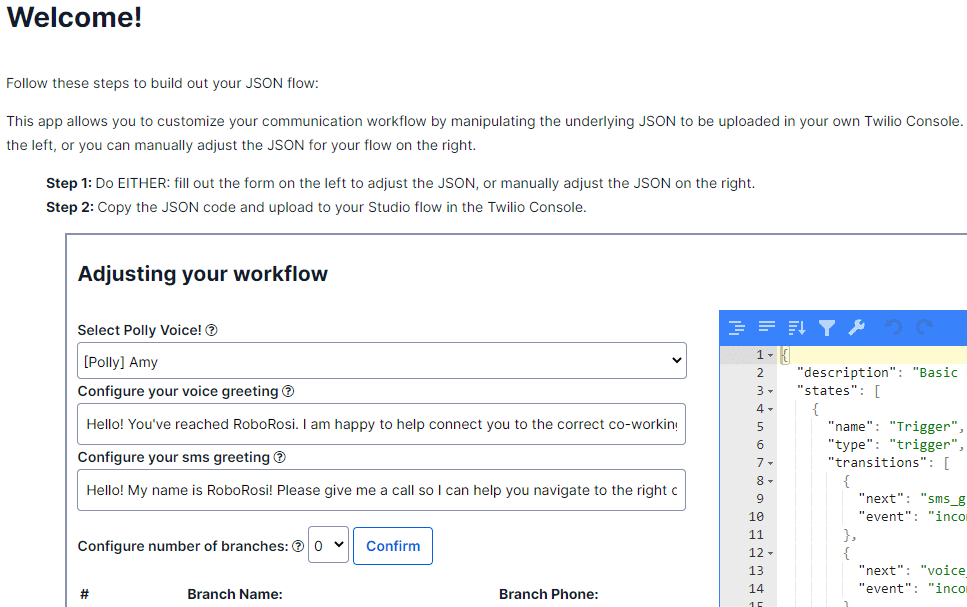 Your second step is to choose the Polly voice for your IVR flow

Third, configure your Voice and SMS greeting

Your next step is to configure the total number of branches. The maximum limit here is 10.

Now add the Branch names and the contact numbers.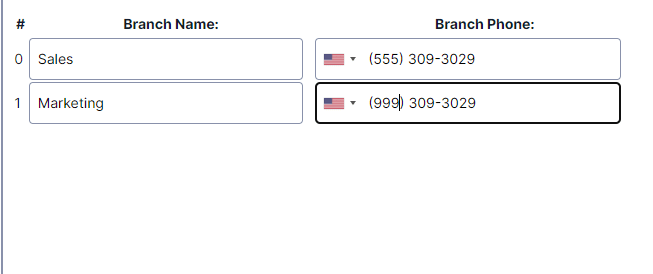 Click on the option: Push to JSON and copy to clipboard.

Next is to import studio flow to the Twilio account. For this:
Enter into Twilio Console
Search "Studio" in JUMP TO section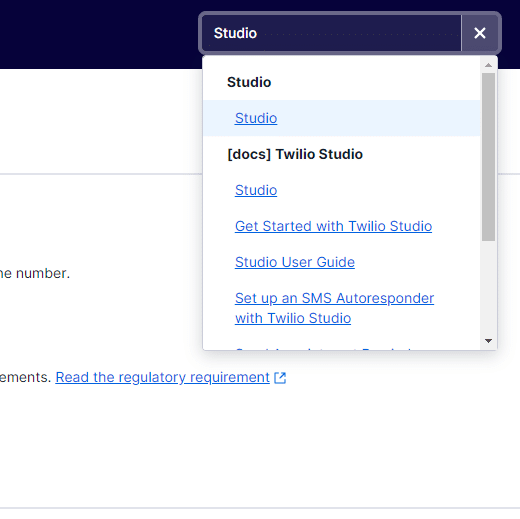 Select the option "Create a Flow" and enter the name of your flow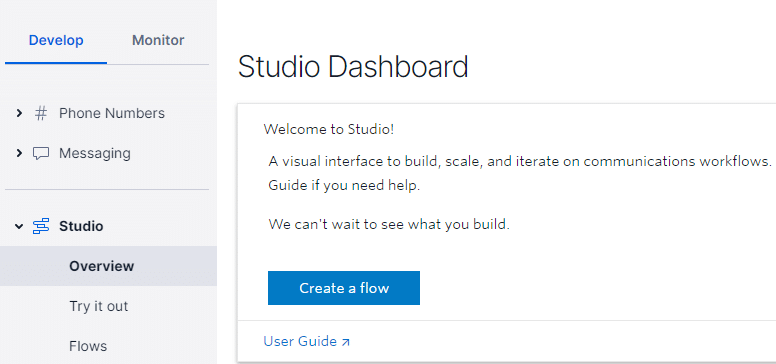 Choose the option "Import from JSON" in the NEW FLOW box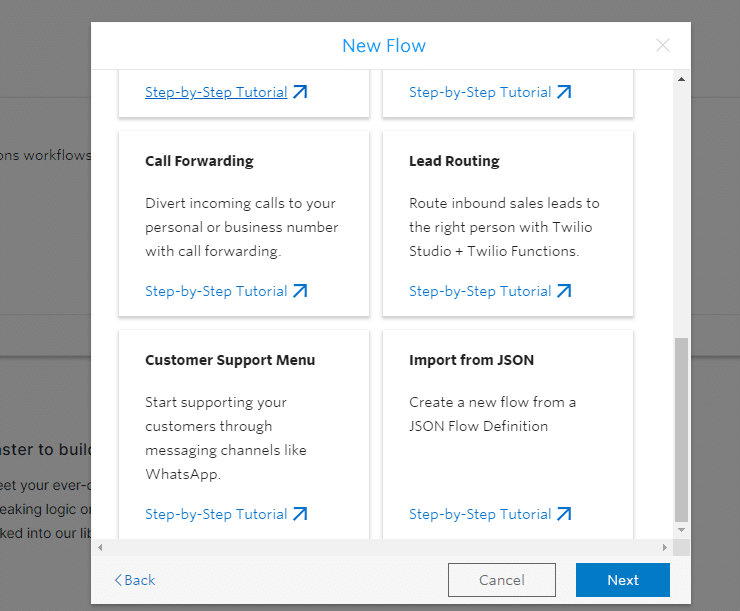 Paste the JSON you copied and select the option "Next"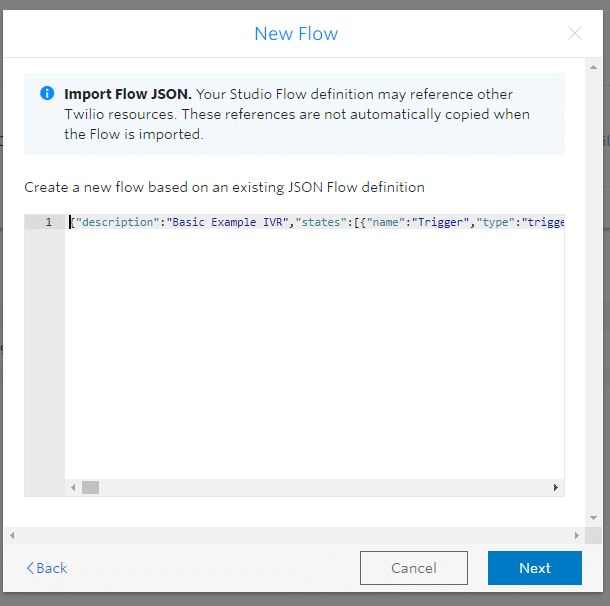 Now your next step is to link the Twilio number with Studio flow. For this:
Search "Phone numbers" in JUMP TO section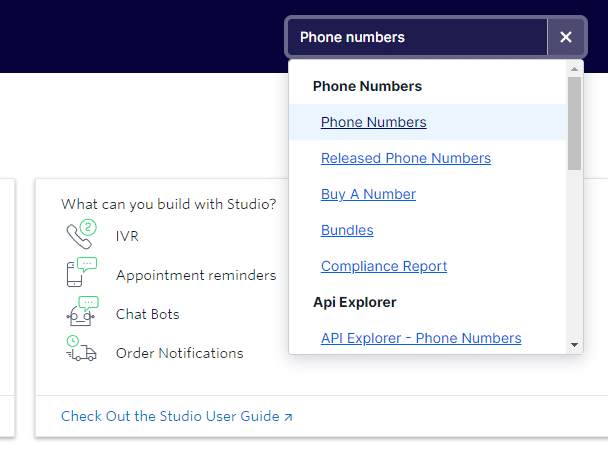 Select the number you want to link your Studio flow

Go to "Voice and Fax" and change from Webhook to Studio Flow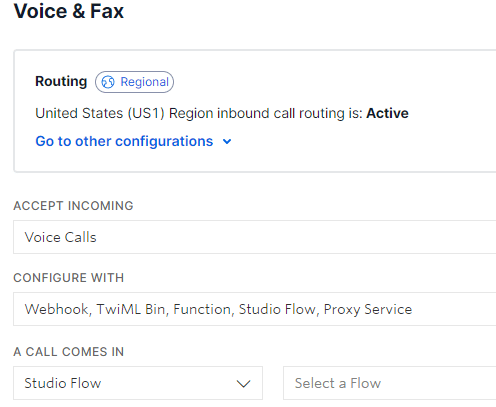 Go to "Messaging" now and change from Webhook to Studio Flow
Select Save option

The Bottom Line: The operator is not present in the office. Worry not because the functionality of the phone system can play its character to handle the customer. Interactive Voice Response is making your business more compelling and smart in the market. The reason why it is so renowned and good technology is it eliminates human error. But for gaining more advantages in case of making customer relationships better, you must sync this feature with the stellar CRM software.