Why do you Need Outright Store to Sell your CRM Products
You might have a team of expert developers, but building such an extensive platform to showcase your products can be quite a complicated and time-consuming task. Hiring a digital marketing team is an option however not everyone has the time and the manpower to embark upon such a venture. Especially for beginners who are new in the field of CRM development. That is exactly why we are providing such a platform for Sell Add-ons who wish to showcase their products and reach out to their target audience without spending the time and effort on building such an extensive platform.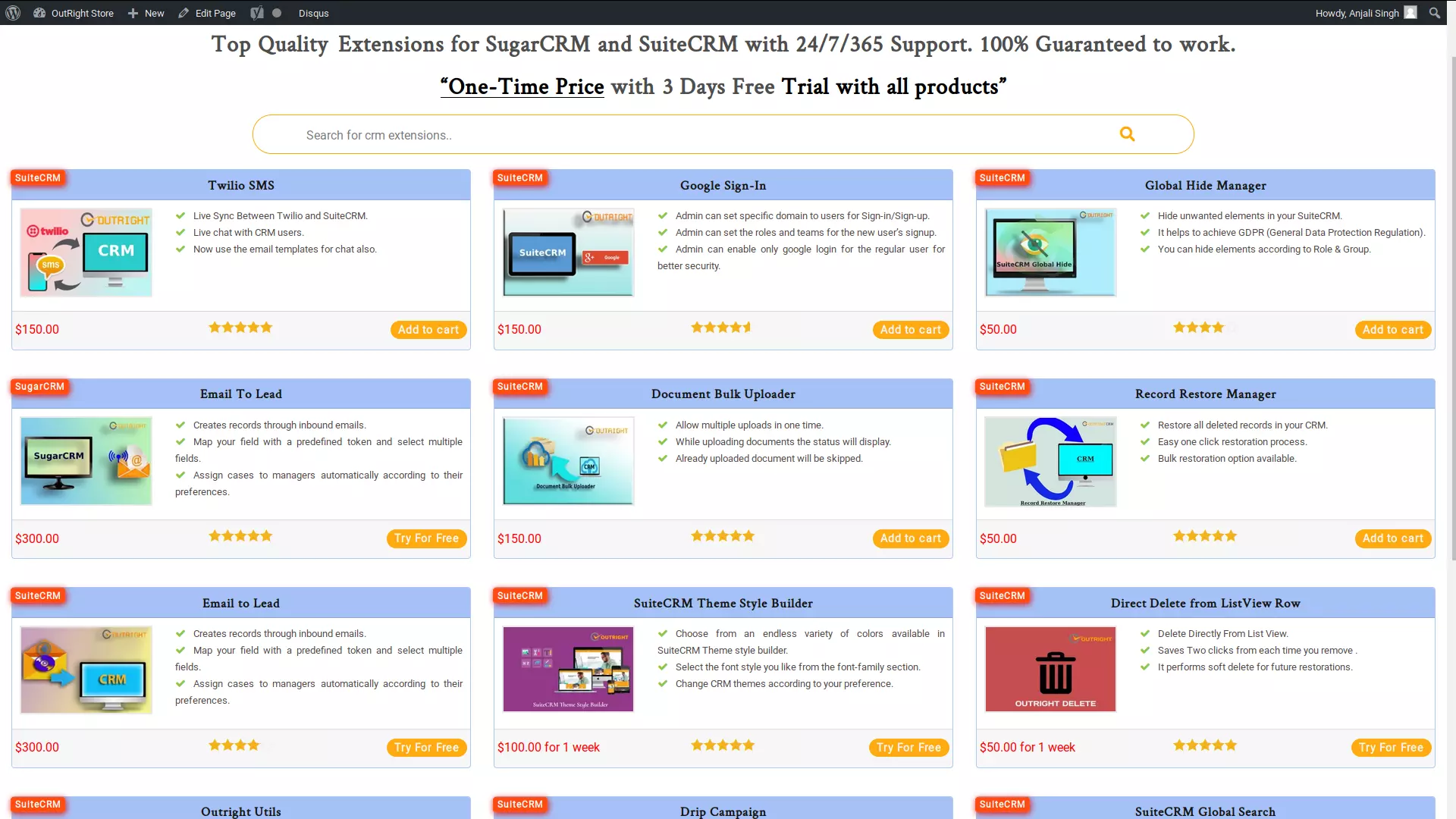 We Provide an Ideal Platform for Sellers to Sell SuiteCRM related products
The outright systems store will provide sellers with effective and reliable SEO optimization to make their products stand out. We will also write blog reviews for your products to constantly engage your customers with your brand and create brand awareness for your products to sell frequently. Our platform gathers a huge amount of traffic with users looking for the most suitable and reliable SuiteCRM products for their business process optimization purposes. We also provide our sellers the facility of risk-free trial and also provide them with the license for the products that they will purchase on our platform. Outright systems will also make video demo for the potential buyers to gain a better understanding of your product functionality and features.
SEO optimization
Write Blog articles Reviews for your Products
Huge Amount of Traffic
Risk-Free Trial
Provide Product license
Create Video Demos
Give Installation and User Guides
Provide Email and Chat Support
Meetings Via Skype
Product sanity testing
Email Campaigns
Social Media Platforms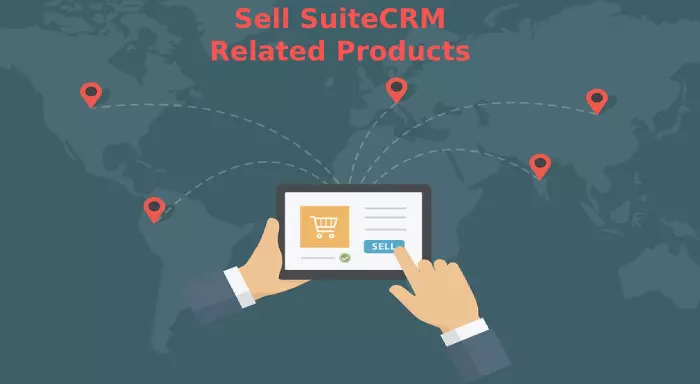 Buyers will also be given installation and user guides so that they face no difficulty in the implementation of your SuiteCRM products. In case there is any need for further support we also provide chat support and email support for our customers. The product-related meetings will also be held through skype to discuss the procedure in great lengths in order to avoid any delays and discrepancies. We also provide product testing before the final implementation of the product. Email campaigns will also be carried out by outright systems to build brand awareness for your product and reach out to your target audience and better inform them in regards to your product functionality and features. Social media platforms like Facebook, LinkedIn, Twitter and Instagram will also be utilized to further promote your products and interact with the customers and convert potential leads into sales.

Here are some of the key features:


How to Start Selling your Products on Outright Systems Store Platform
Interested sellers can contact us via email at support@outrightcrm.com. Our support staff will immediately get in touch with your representative to further discuss the procedure of showcasing your products on our outright store. We will make a digital agreement and also provide license modules to the sellers, which will be attached to the product zip. Not only that we will also test the products and then finally once the testing has been concluded we will upload the products on our outright store.
We recommend that our sellers upload unique and effective products for our potential buyers. It has to be different from the norm and not be so obvious and outdated. Only when the above criteria are met we will upload the products for sale and purchase on our respective platform. We would require the sellers to send us the information regarding the mode of payment in which they would prefer to receive their payment for the products sold on our outright systems store.


What are our Selling Models
Outright systems offer a one-time purchase for our sellers, we also make sure that there are no recurring charges and therefore provide flat rates. Not only that, we also provide a free 3 days risk-free trial for our customers during which they have the freedom to cancel at any point in time during the risk-free trial period. Not only that in case buyers wish to extend their trial period they can do so by simply requesting the same by sending us a valid reason through chat support. 


Here are some of the Key Points:
One Time Purchase
No Recurring Charges
Offer Discounts
Risk-Free 3 Days Trial
Cancellation during the trial period
Trial period extension


What are our terms and conditions
Sellers are liable to receive 80% from the returns of every sale, in order to make sure that the quality standard is met we offer a 30-day refund window for our sellers for each and every product sold on our outright systems platform. We also expect our sellers to provide post-sale support to the buyers if in case there are any issues with the product sold. We pay our sellers on a weekly basis for the products sold on our outright systems platform.

The outright store accepts PayPal as the mode of payment. Sellers still have complete control of their products even after uploading them on our platform, which means sellers can also sell their products and reach out to their target audience through different sources. However, we are still confident that the Outright Store will give your products the boost that they need to be sold as soon as they are uploaded on our platform.
"Outrights Systems has decades of experience in delivering SuiteCRM solutions. Contact our support staff today and we will be glad to assist you".