SuiteCRM Docusign Connector
Life is moving faster, why we need to move somewhere just for signing documents? Docusign likes applications making it easier for everyday life. We build DocuSign Connector to make it easy for your customers within CRM.
More and more in our everyday life, we come across the term "electronic signature" or "E-Signature". This terms may sound daunting to some of us, but in essence, they stand for one of our generation's biggest breakthroughs, the ability to transform a hard copy document into a digital document or file and sign it electronically in a way that ensures bohttps://store.outrightcrm.com/th the integrity of the original document and the identity of the signer.
How Docusign works:
DocuSign is a San Francisco–based company that provides electronic signature technology and digital transaction management services for facilitating electronic exchanges of contracts and signed documents. DocuSign's features include authentication services, user identity management, and workflow automation.
Key Features :
Live Sync between DocuSign and SuiteCRM.
Completed document can see/ preview or downloaded instantly after they completed/signed.
Customer history maintained.
If a customer does not exist, it will be created in CRM.
To Sum up, if your business comes with E-Signing with customers, you need to have an integration power between CRM and E-signing tool. We make our best to get both synced in Live manner.
Videos
User Guide
Configurations:
First, we need to configure the settings of DocuSign from below mention steps.
1. First, we need to create a sandbox account on DocuSign(developer account ) and login successfully.
2. After that click on your profile and go to the admin section.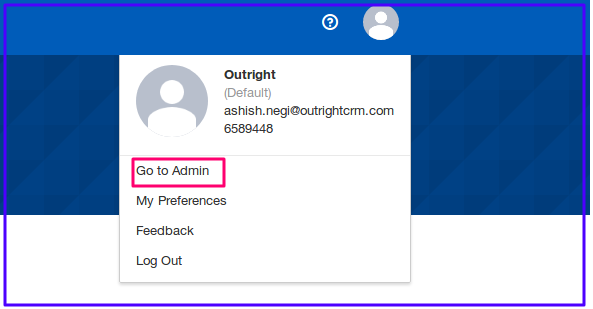 3. Click on the API and Keys Option for further process.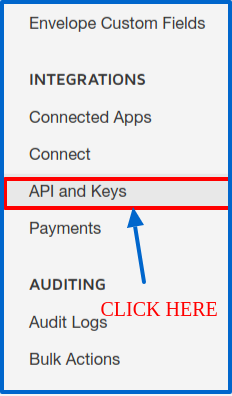 4. After clicking on API and Keys you will see a pop-up where you have to enter your web URL whom with you want to create a connection.
      i.   Link to privacy policy :You have to enter your url with /privacy format. example (http://Yourwebsite.com/privacy)
      ii.   Link to Terms of use :You have to enter your url with /privacy format. example (http://Yourwebsite.com/terms)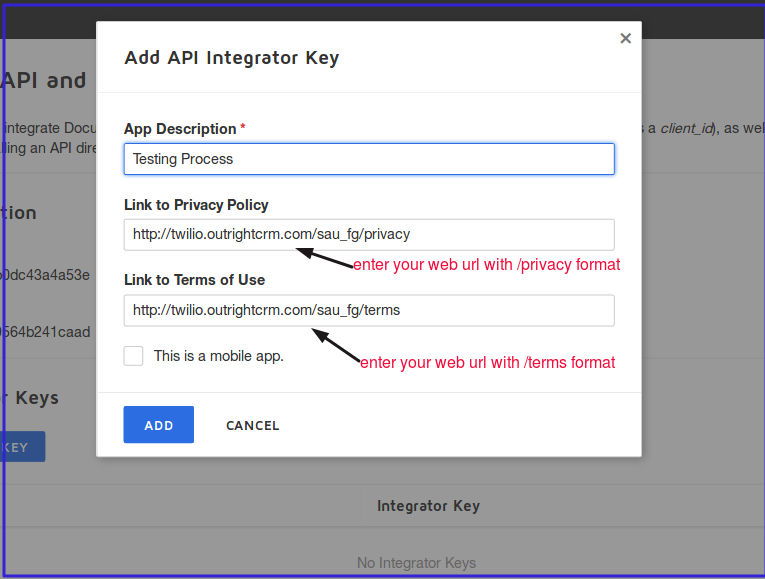 5. Copy the generated integrator  key for further process.

6.  Go to your SugarCRM and click the Admin section for further process.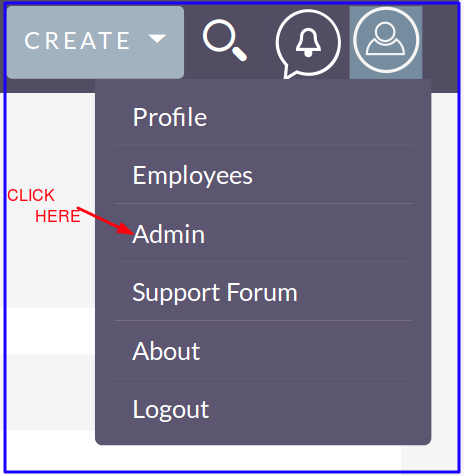 7. Click on the Docusign Config options.

8. We will enter that generated key in DocuSign config for the connectivity of CRM and DocuSign by clicking on store credentials button.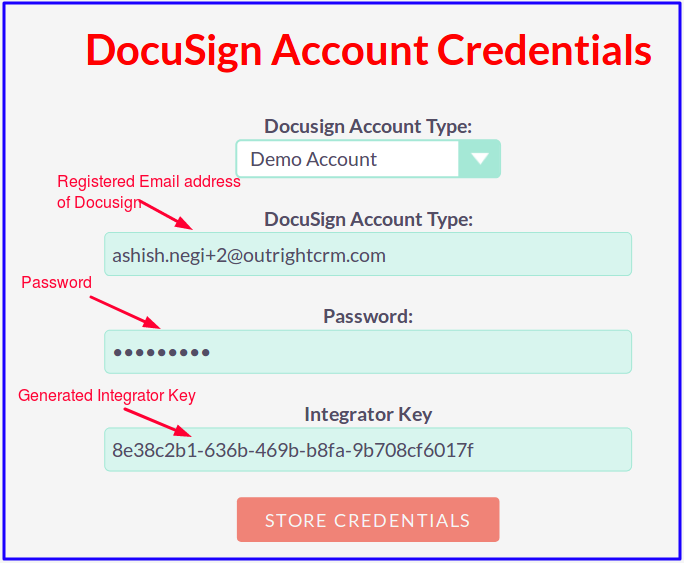 DocuSign Template
1  After creating a connection, we will get templates in this module which is coming from DocuSign, we will select it and create a record.

2  After creating a record we will add some contacts whom we want to share a document for digital sign purpose, and we will choose theSend to all DocuSign template for further process.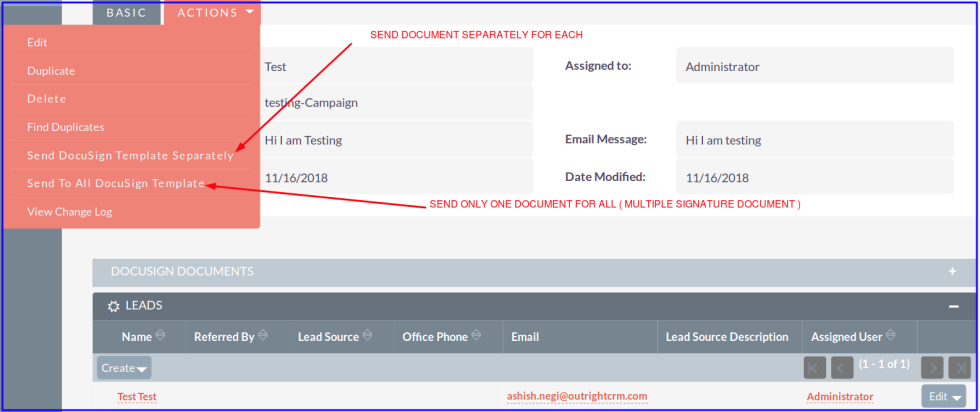 NOTE: If you are using a free plugin and it works for you, please share your feedback and suggestions.
Prerequisites
Please follow the below steps before installing the DocuSign connector.
 Log in as an Administrator.
Verify the CRM version should be compatible with DocuSign connector.
CRM should have the Outright utils file, if not then install the OutrightUtils package first then install the DocuSign connector.
Installation Guide:-
Go to the Administration page.
Click on "Module Loader" to install the package.
NOTE: after installing each plugin, It is mandatory to repair and execute.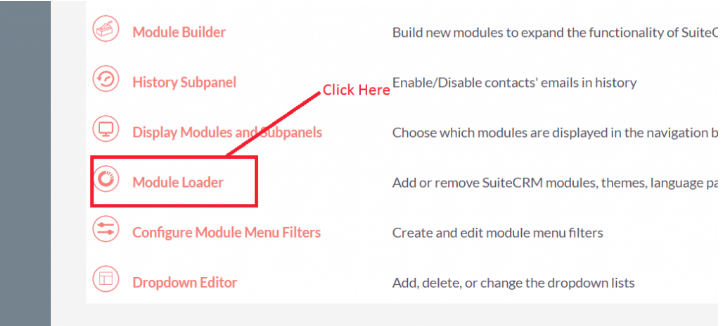 3. Click on "
Choose File
" button and select the Theme Style Builder.zip.
4. Click on "
Upload
" to upload the file in CRM and then click on the Install button.
5. Again go to the Administration page and click on repair.

6. Click on "
Quick Repair and Rebuild
" and click on execute button.
NOTE: If you are using a free plugin and it works for you, please share your feedback and suggestions.
Supported Versions 
---
SuiteCRM 7.0.0 to 7.11.4
Do you need to build a new product which is not in our list yet? Custom Plugin